The empty spaces of La Llacuna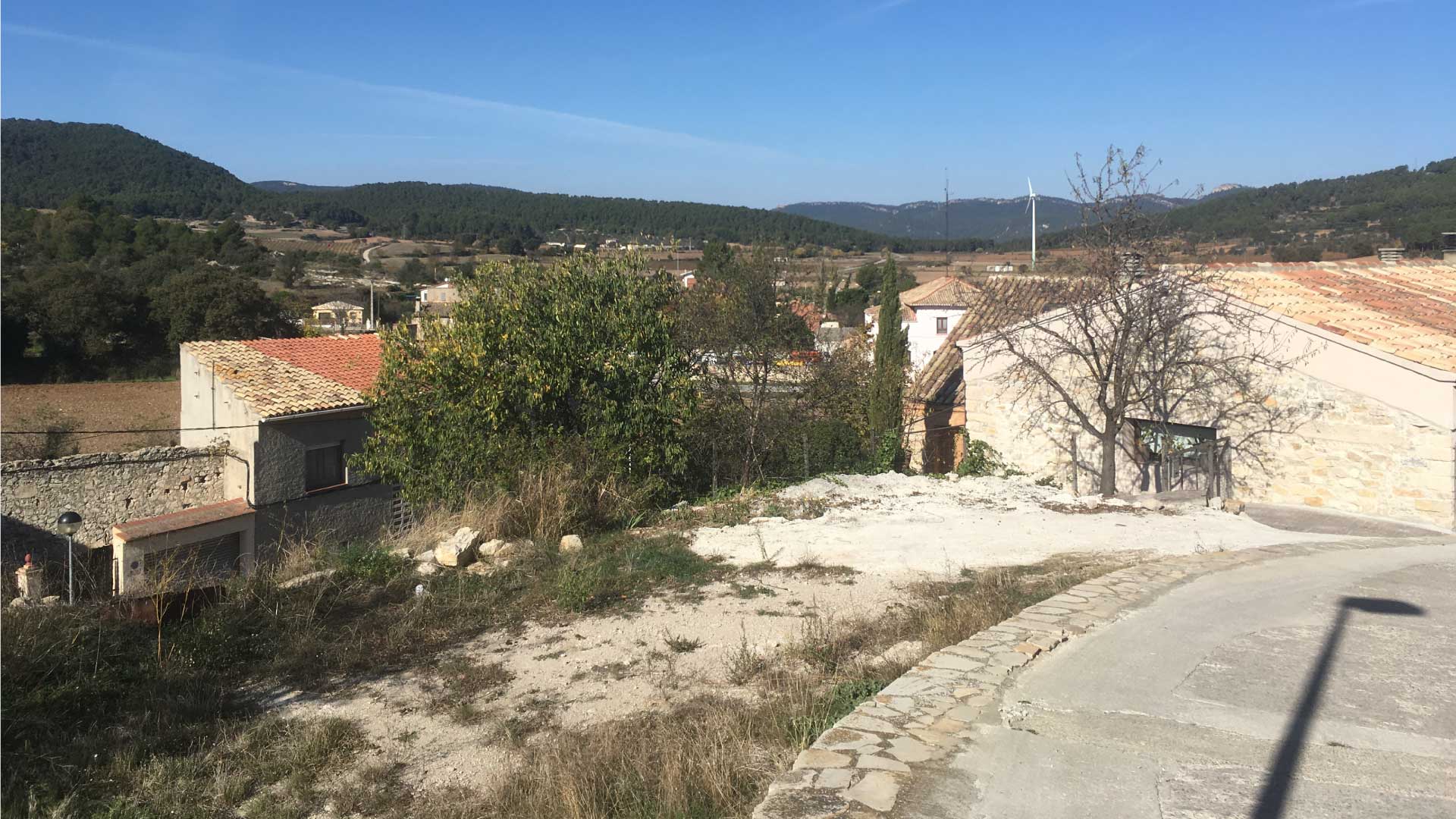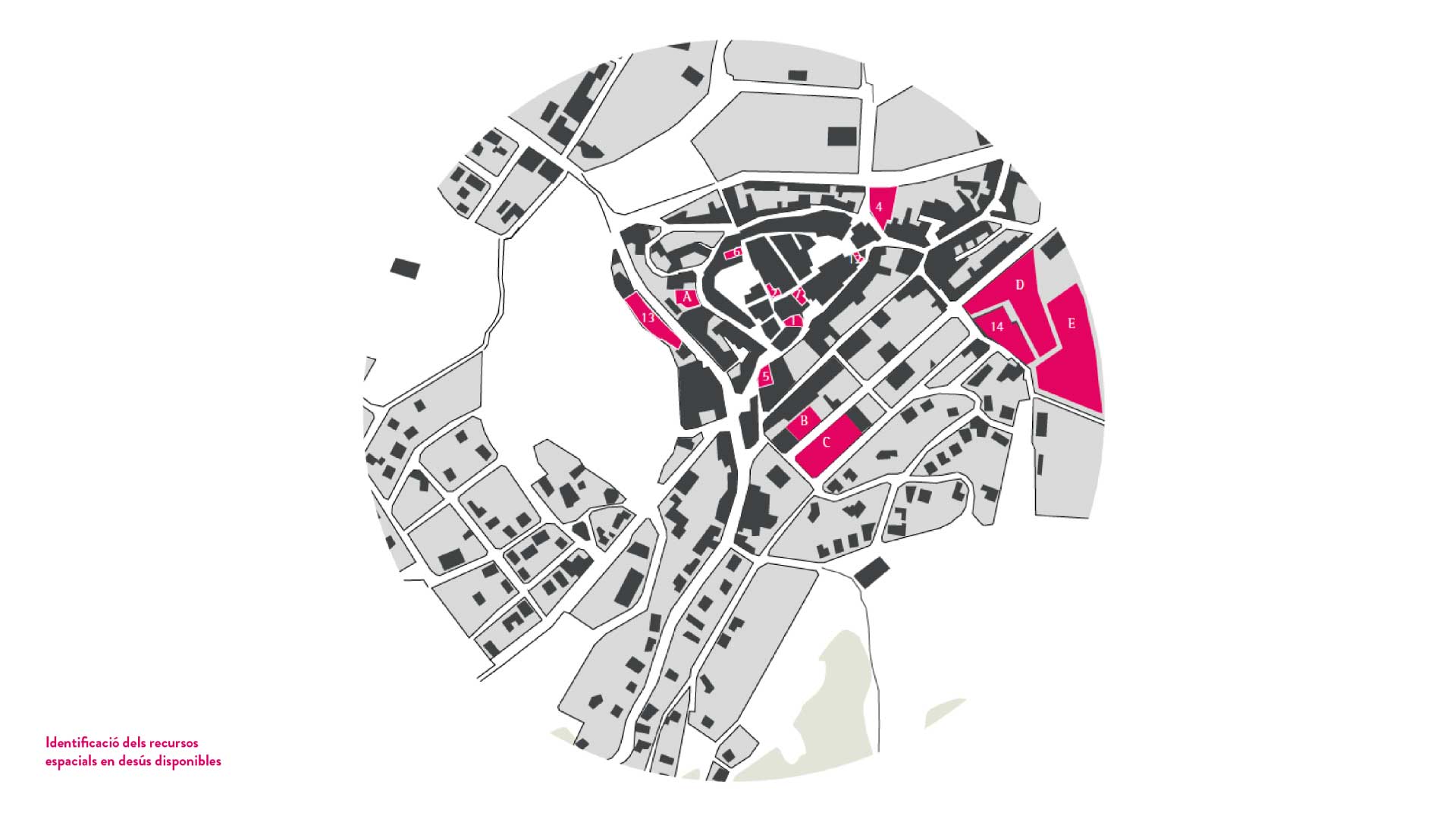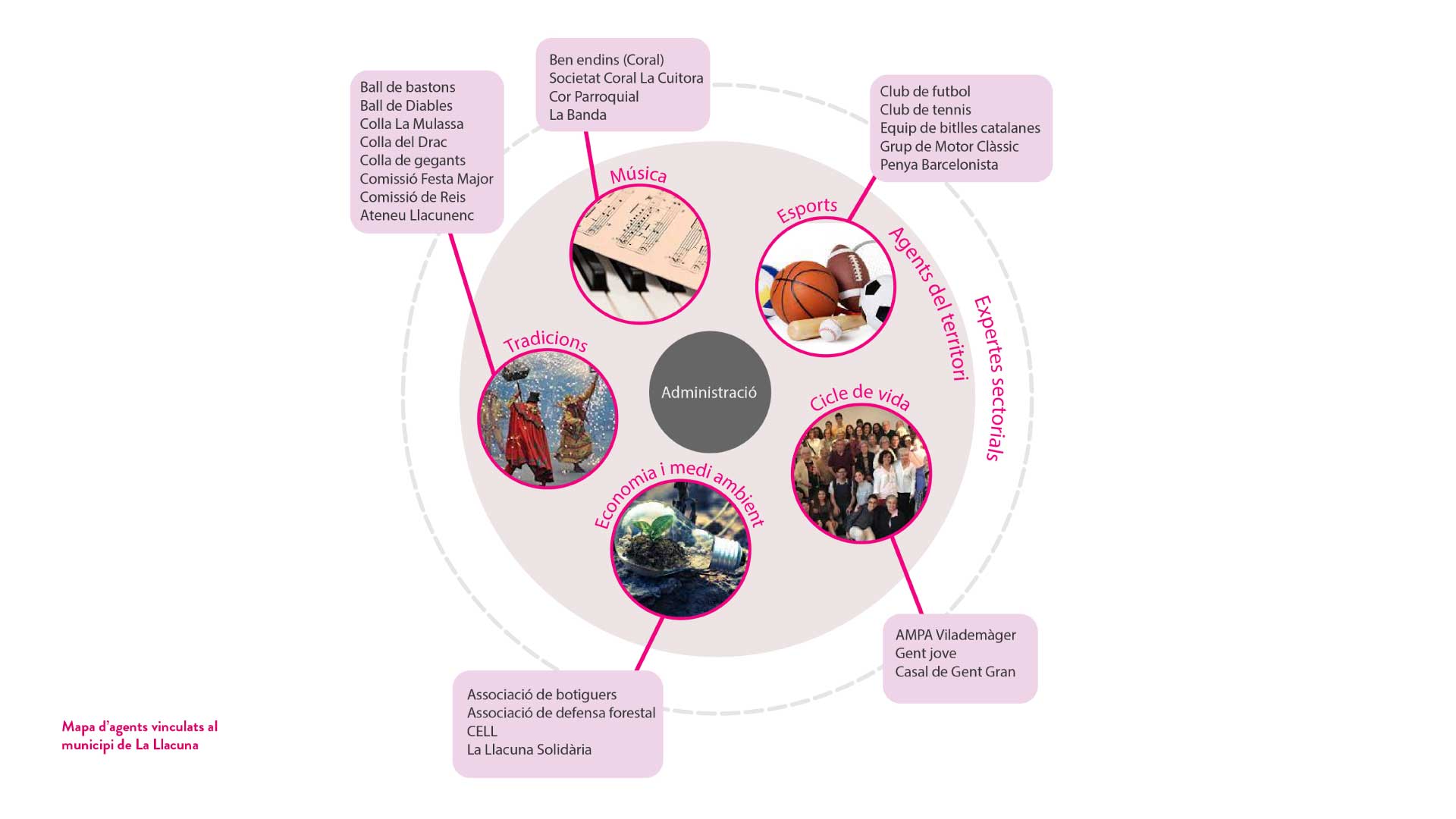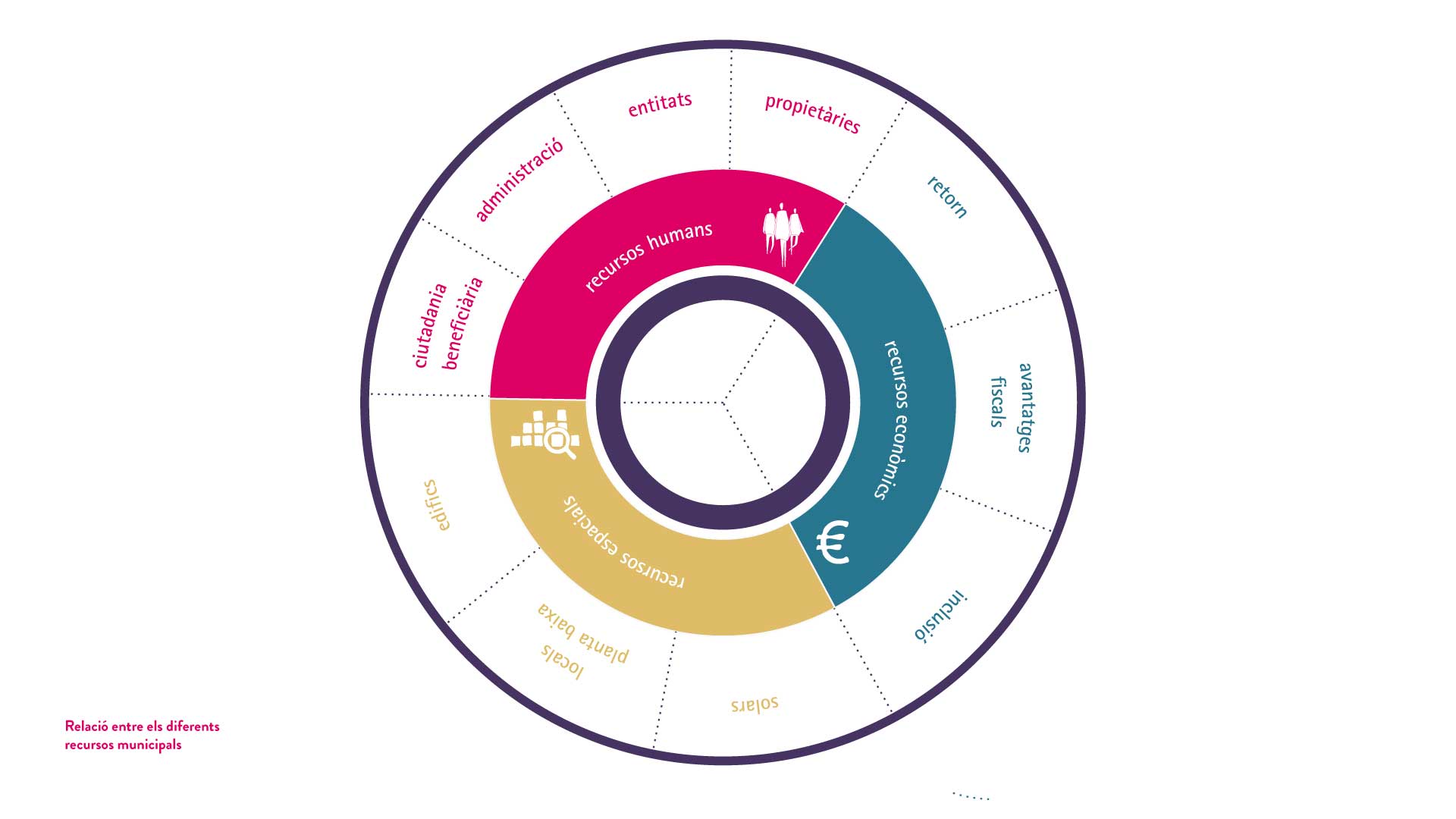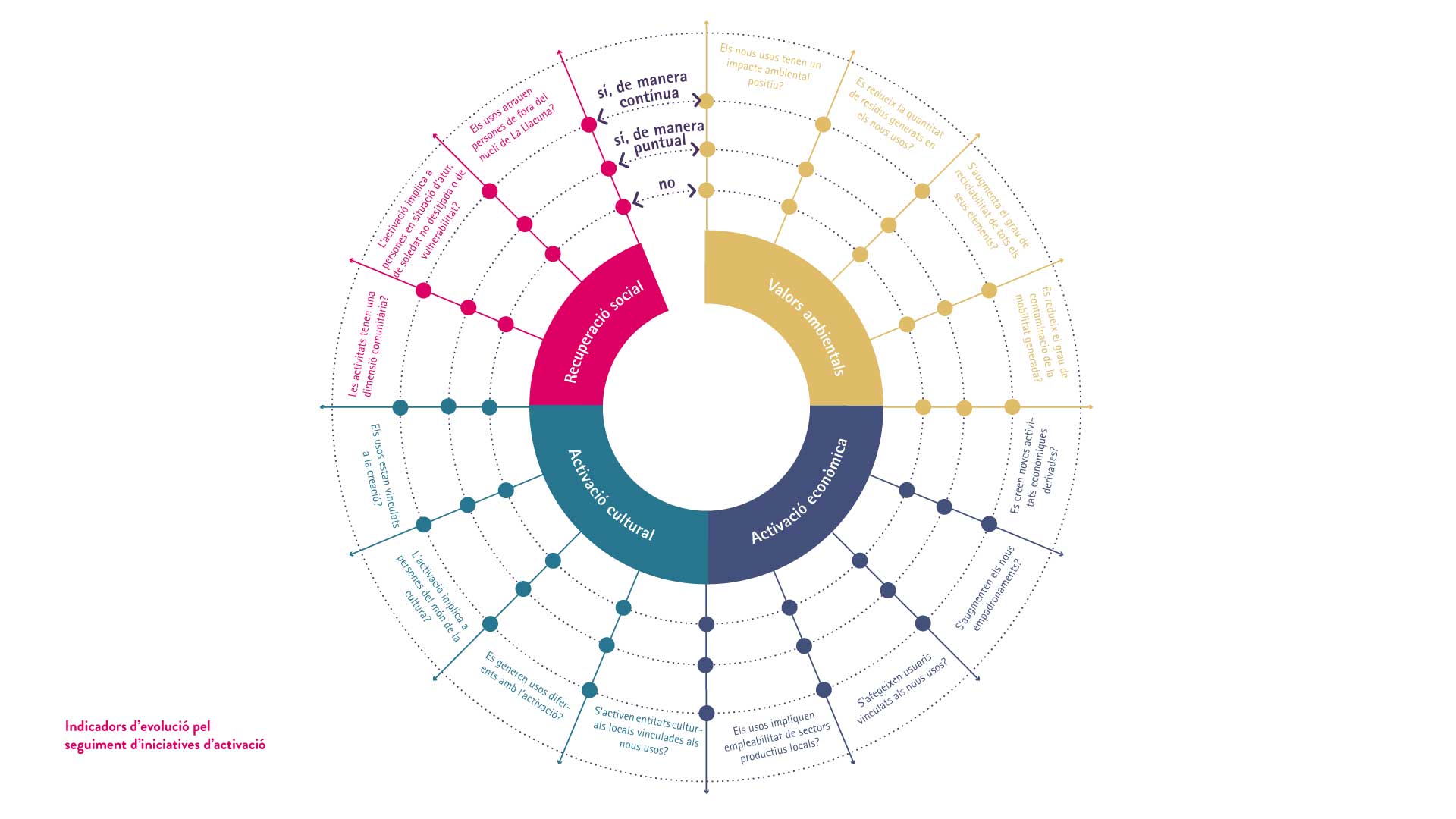 Given the existence of a series of empty premises in the municipality of La Llacuna, and with the desire to activate these resources, this project is proposed as a strategic document for municipal revitalization through temporarily activating these premises and other disused spaces; such as vacant lots or abandoned buildings. Specifically, we worked with the intention that the proposed temporary uses could become permanent.
The work process was structured around the following work axes: urban and territorial, social, economic, use, and legal. This multisectional approach made it possible to propose comprehensive reactivation strategies, so that, based on the network of spaces for collective use in the municipality, the "dormant" community capacities and opportunities of La Llacuna could be successfully activated.
Parallel to the analysis by axes, on the one hand, the cooperative carried out the mapping and inventory of empty premises and other disused spaces in La Llacuna. And on the other hand, the list of activities covered the needs detected in the municipality. In this way, it was possible to evaluate the best activation opportunities and in which locations it was convenient to test them.
The cooperative created numerous activities for the project, and they include: (1) the proposals to create affordable housing for people with economic difficulties; (2) the creation of an Environmental Resources Center that would incorporate both waste management and pedagogy on recycling and information on the natural spaces of the territory; (3) the qualification of areas for motorhomes; and (4) the promotion of a cultural festival linked to the history of La Llacuna or the facilitation of a progressive facility for young people.
The document proposes strategies to implement these activities in specific empty spaces of the municipality, considering their location, size, and state of conservation. It is not an executive or final project but rather a work tool for the political team and technicians of La Llacuna and its inhabitants. Based on the detailed files of each space analyzed and each proposed activity, and following recommendations and strategic criteria, the agents of the territory choose to launch the most convenient initiatives for everyone.
Place
La Llacuna 
[917 inhabitants]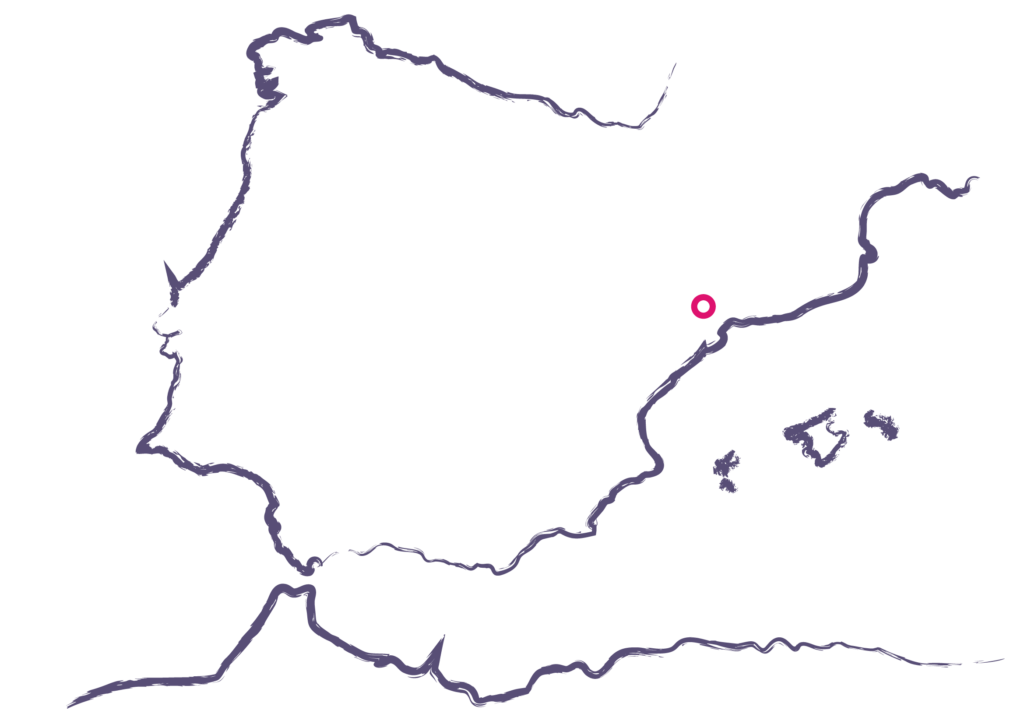 Type of project
Urban strategies
Promoter
Provincial Deputation of
Barcelona
Municipality of La Llacuna
Team
*estel (Arnau Boix i Pla,
Konstantina Chrysostomou,
Marc Deu Ferrer, Alba
Domínguez Ferrer)
Ara Muñío 
Enric Burgstaller
Pere Mogas
Raimon Soler
Mireia Peris
Collaborators
Technical and political team
from the City Council