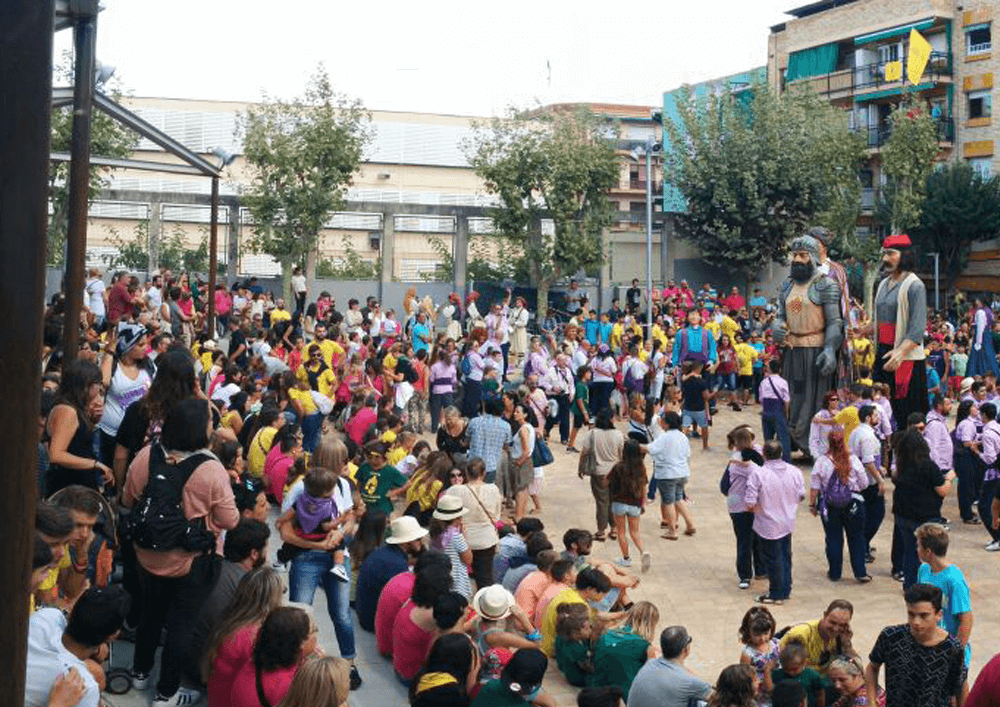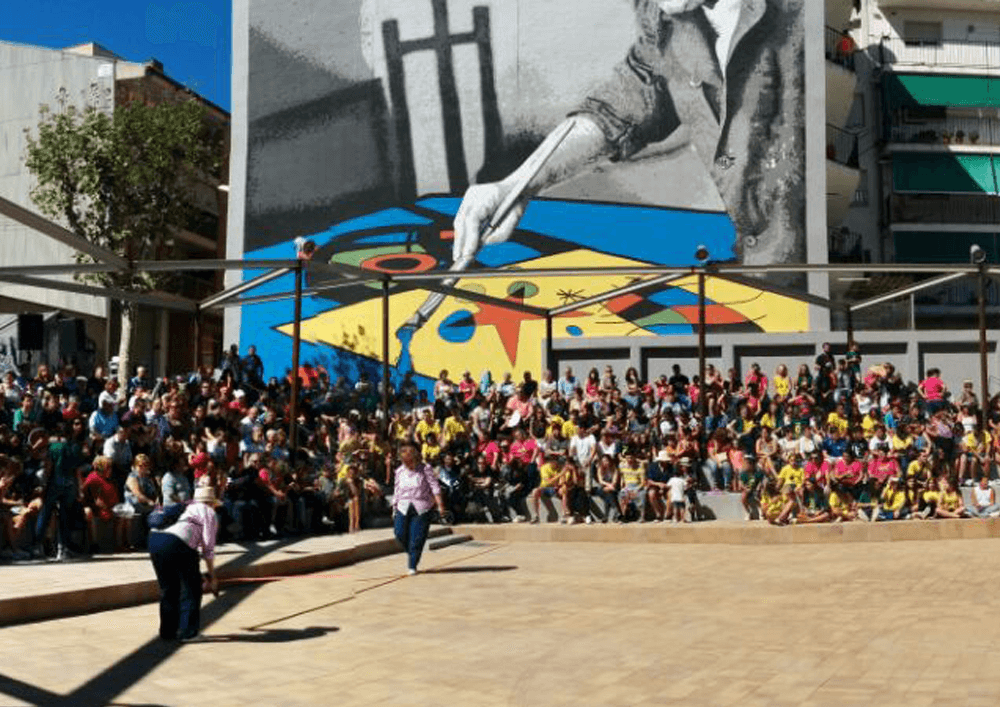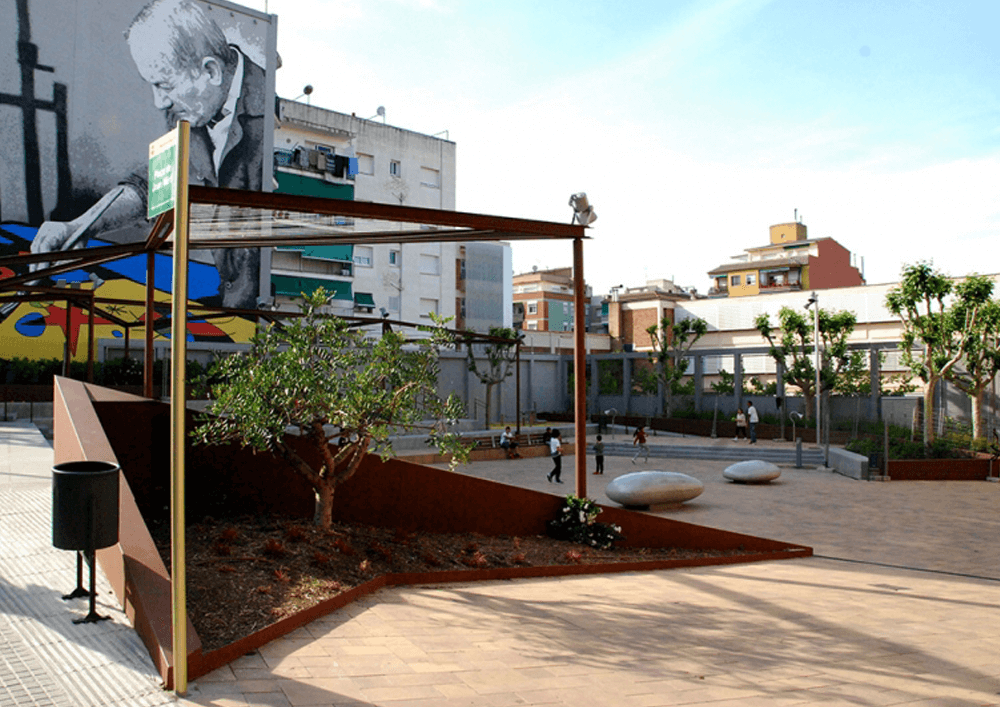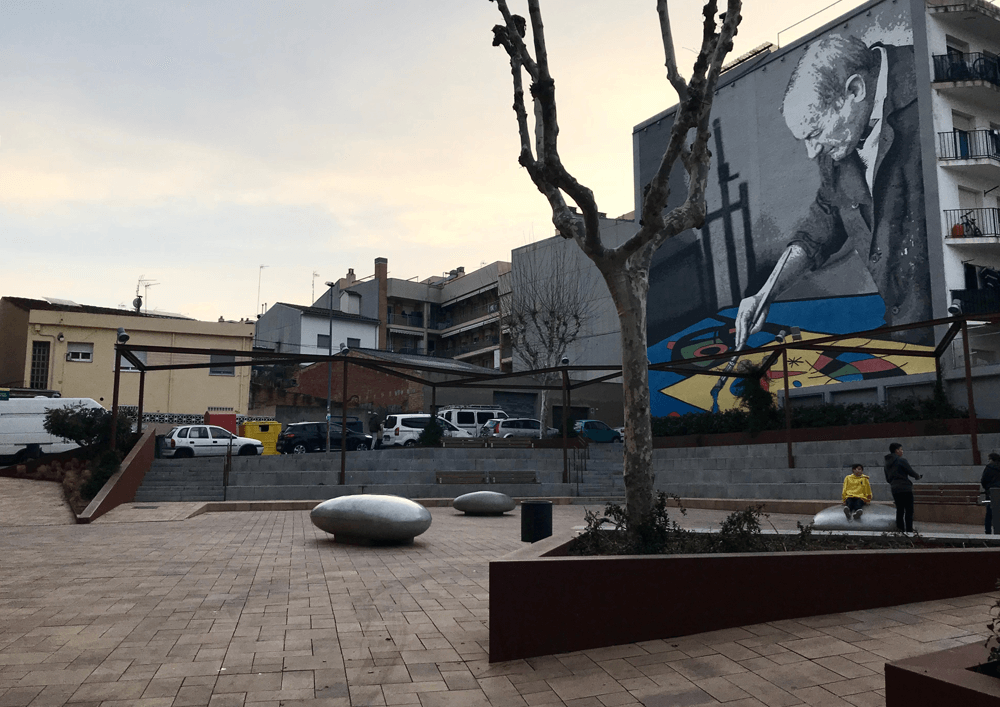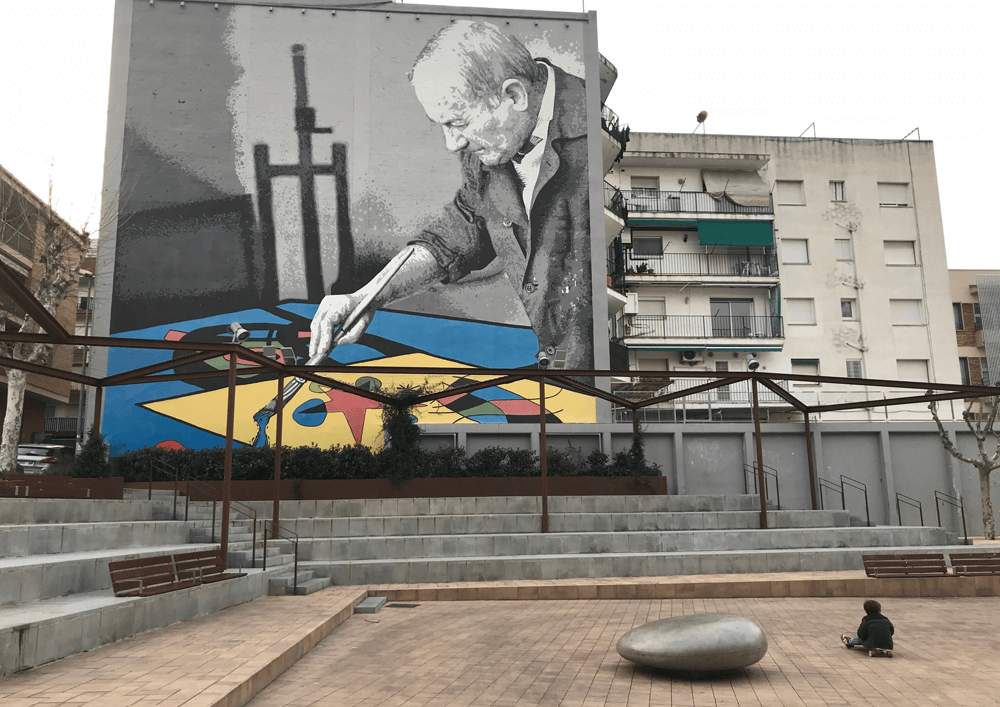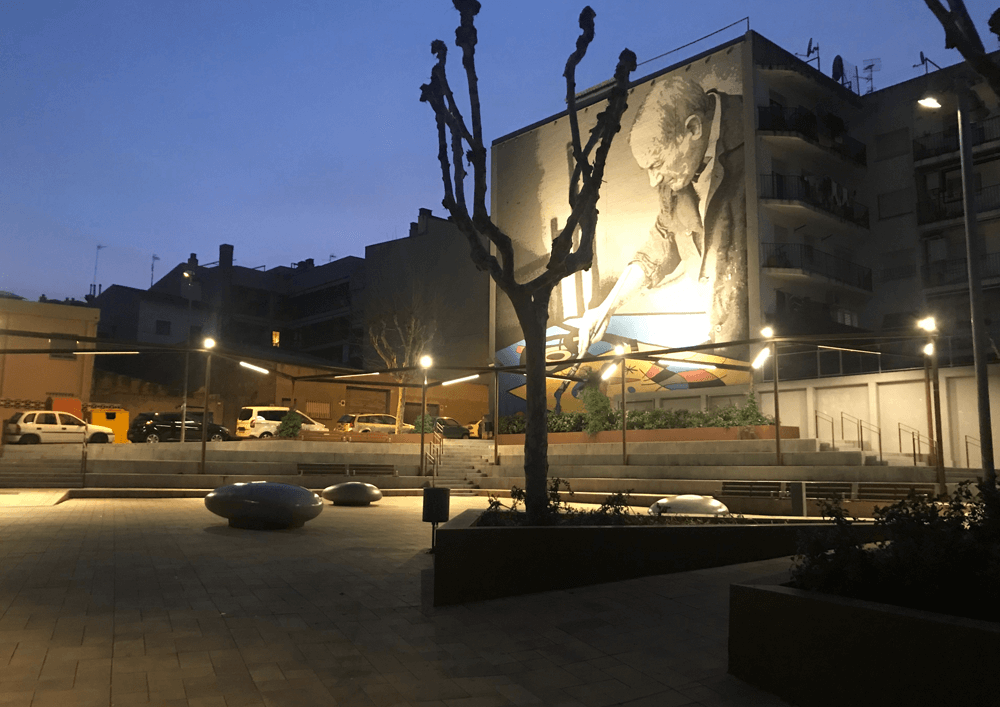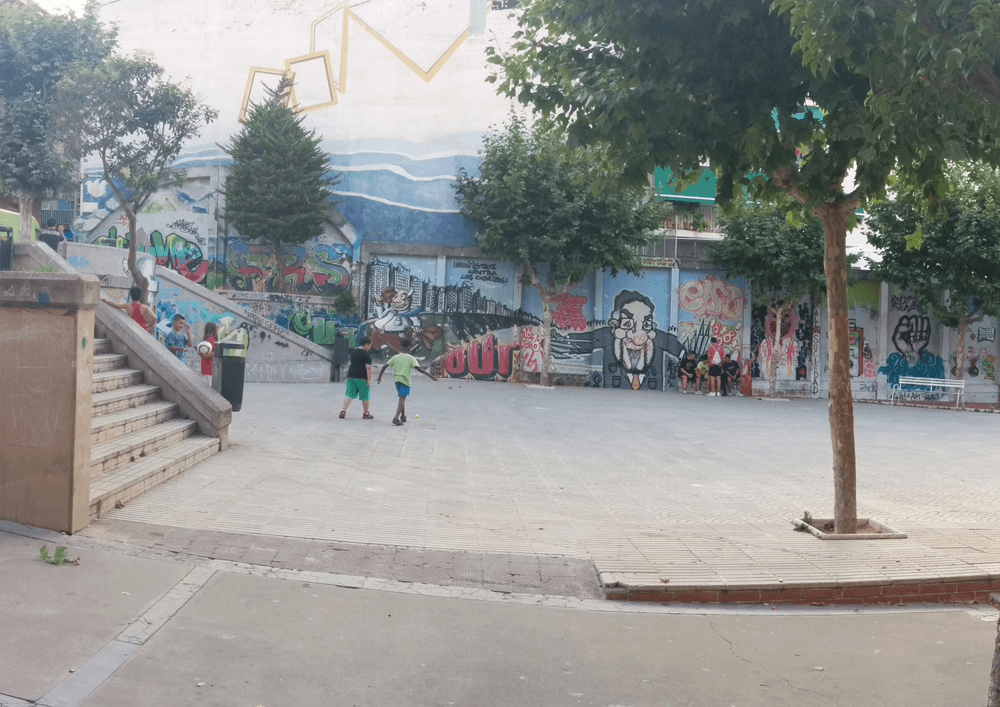 The criteria that lead to the definition of the square are the result of a close collaborative work carried out by the *estel team with the municipal personnel and politicians, the neighborhood residents and the entities, and the city's associations. It is, in fact, the joint decision of all these agents, the engine of its renovation and transformation into an open stage.
It is proposed the construction of some stands surrounding part of the square. This changes the directionality of the space, which can now be conceptually and materially extended to the adjacent section of Jacint Verdaguer street. The new layout varies the scene of the Dansa de la Batalla, an important Giants event held by the Festa Major, which is dignified by the renovation of the space, and organizes massive crowd increasing comfort and security of the event.
The challenge of hosting this annual event should not diminish the daily use by the neighbors of the square neither of the citizens nor the visitors of Montornès in general: it is, therefore, a public space that still works as an urban square. The proposal, however, modulates the intensity of its use as a play space to allow and enjoy a wider range of age groups. The new square reinforces its identity with a mural inspired by Joan Miró that renews the old one, with a reinterpretation designed, agreed, and carried out by the Venus local art association. The square thus reclaims the lost historical protagonism, consolidating itself as the end of the civic axis that will unite it with the square Pau Picasso.
Place
Montornès del Vallès
[16,263 inhabitants]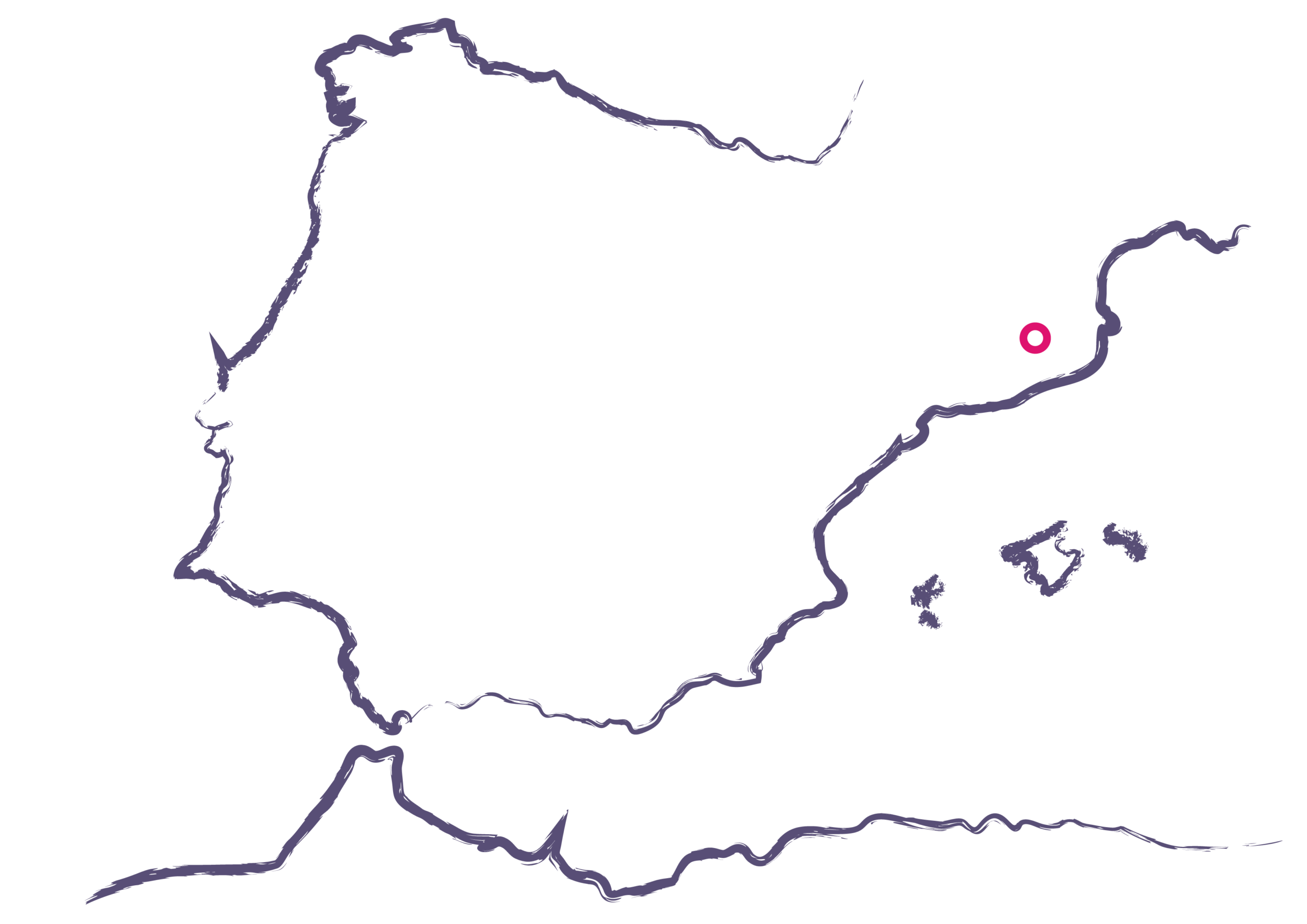 Scale of the project
Public space
Type of project
Citizen cooperation
Public space design
Duration
12  months [2014-2015]
Promoter
Muicipality of Montornès
del Vallès
Team
*estel  (Arnau Boix,  Mireia Peris,
Marc Deu, Ara Muñío,
Esteve Boix, Claudia Villazón)
Itziar Gonzàlez, Elena Guim, 
Antoni Elvira, Carmela Torró
Collaborated
Neighbors of Montornès
del Vallès,
Colla de Gegants de
Montornès,
Art Venus Association,
Neighbors of the Plaça
Joan Miró,
Sant Sadurní School,
AAVV Montornès Centre,
Centre of the study of
Montornès del Vallès,
Unió de Botiguers,
Bar Chucu-chucu