Can Canyameres: Comunitat i Cultura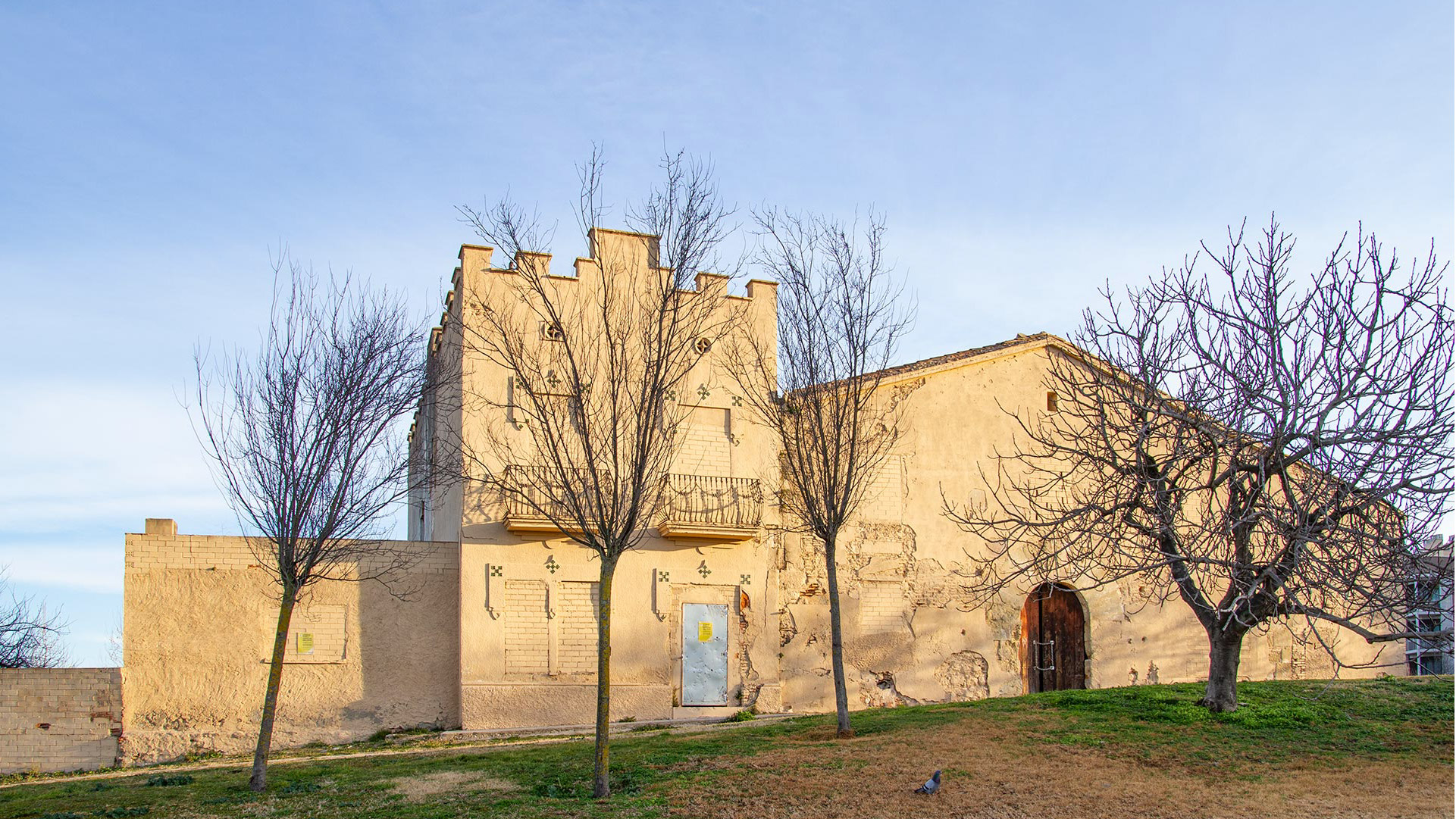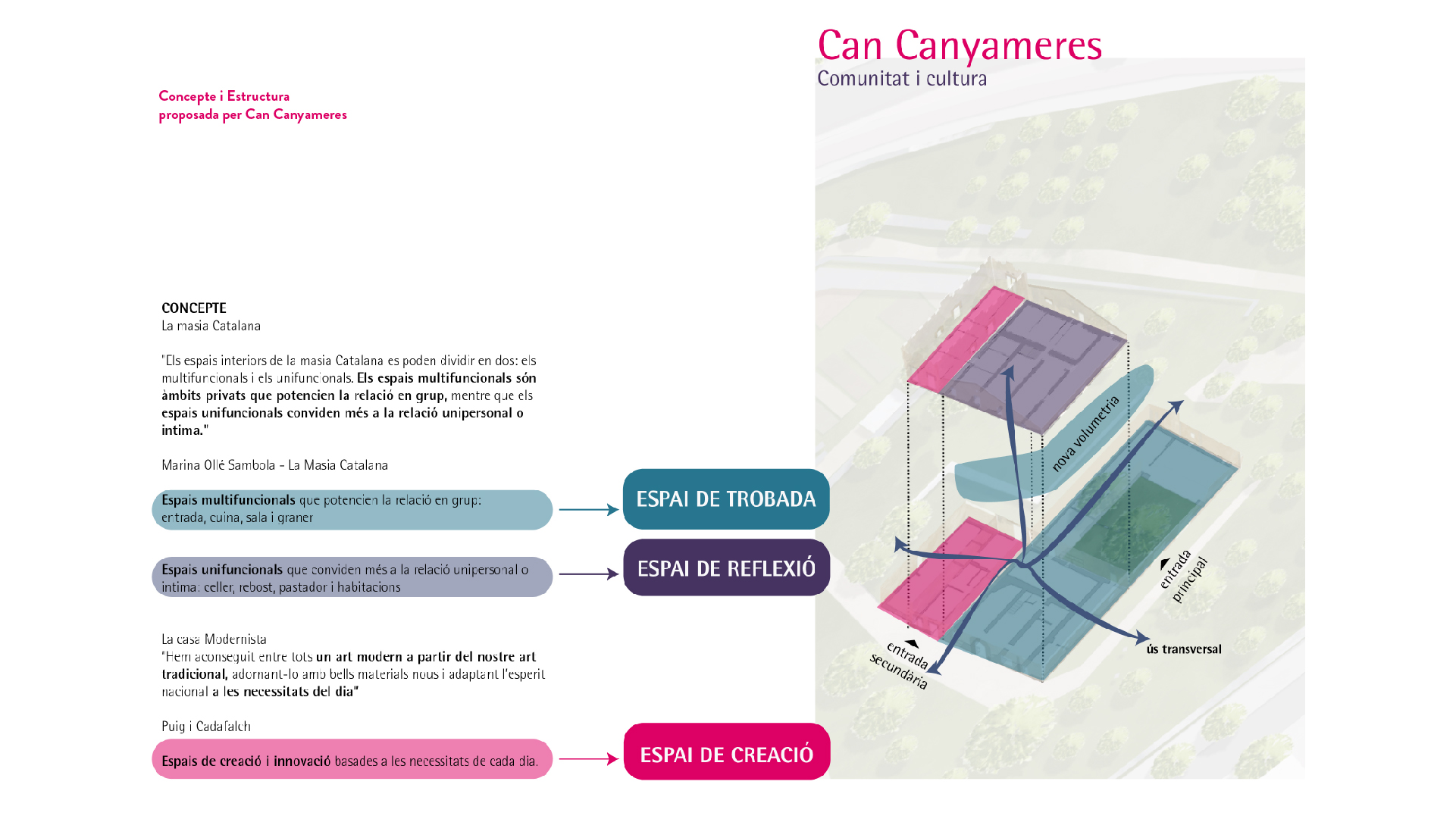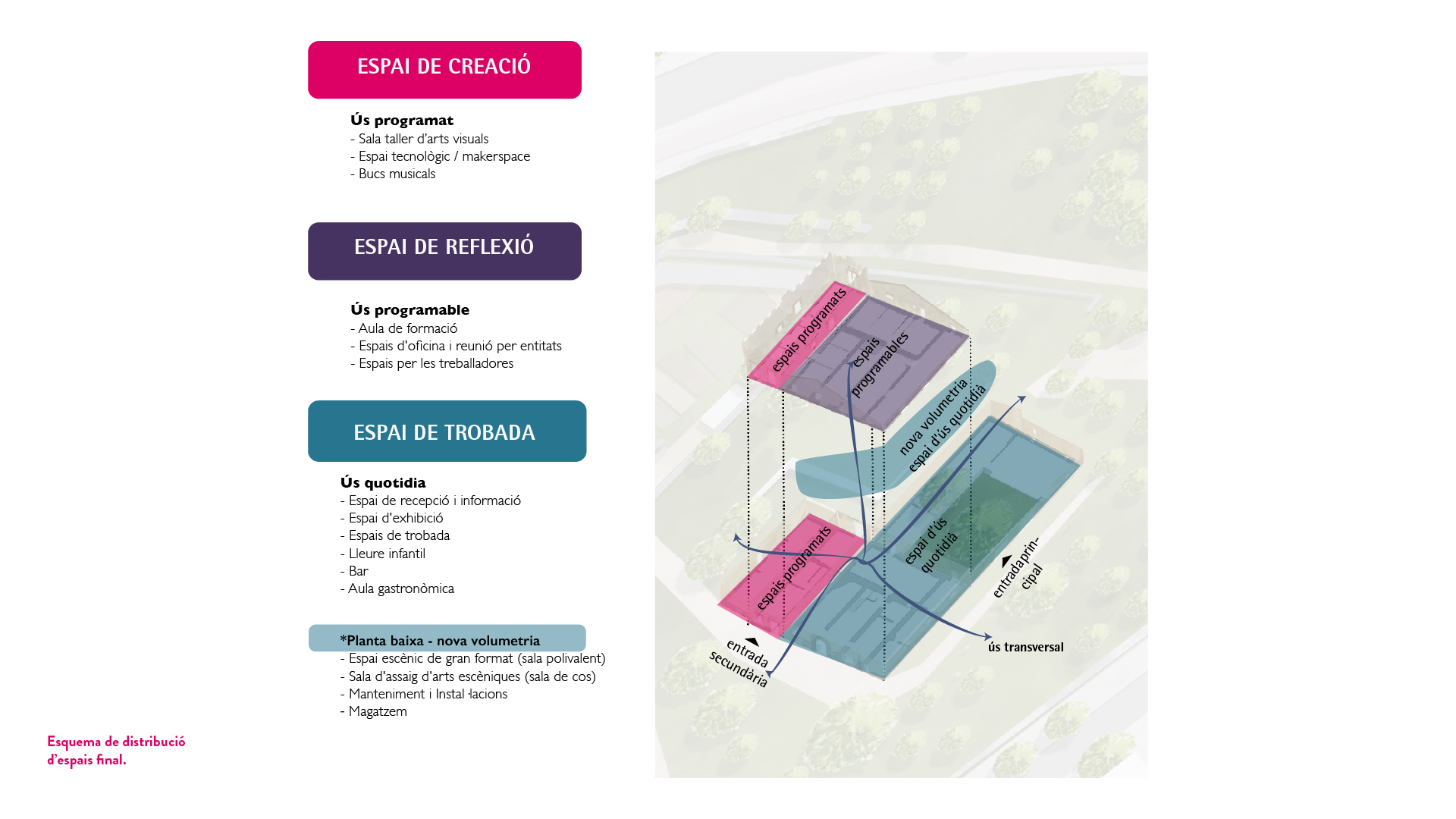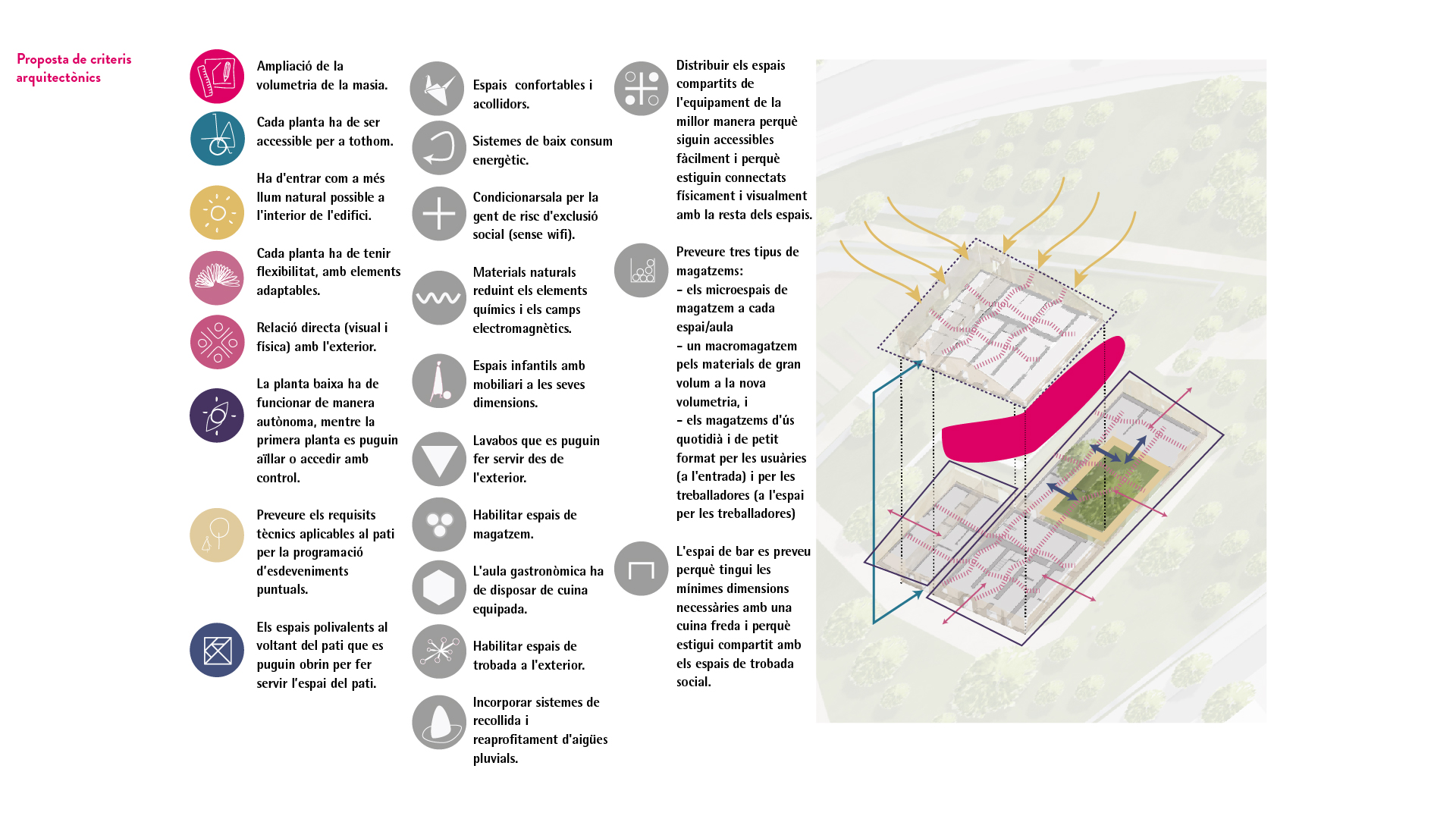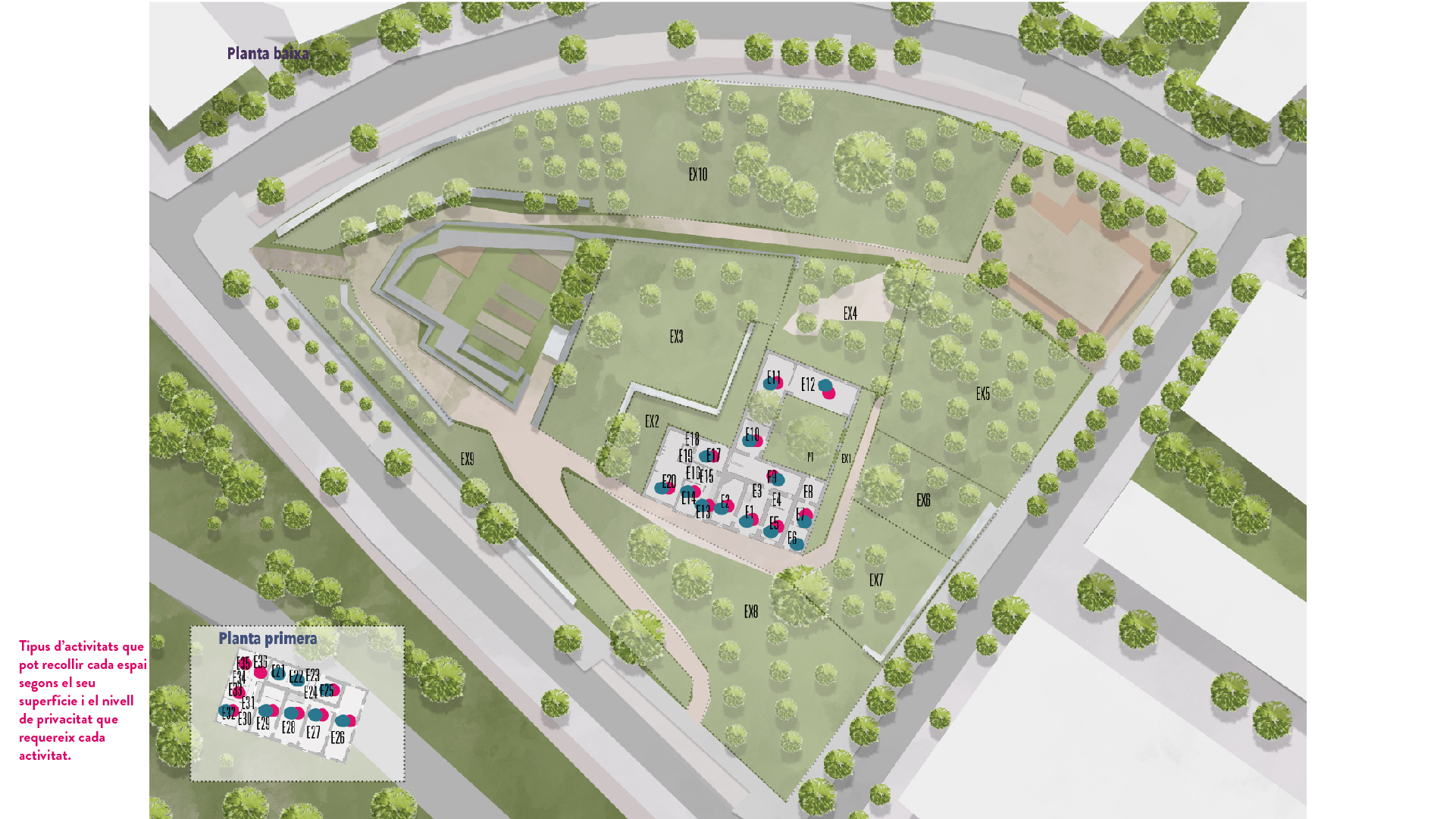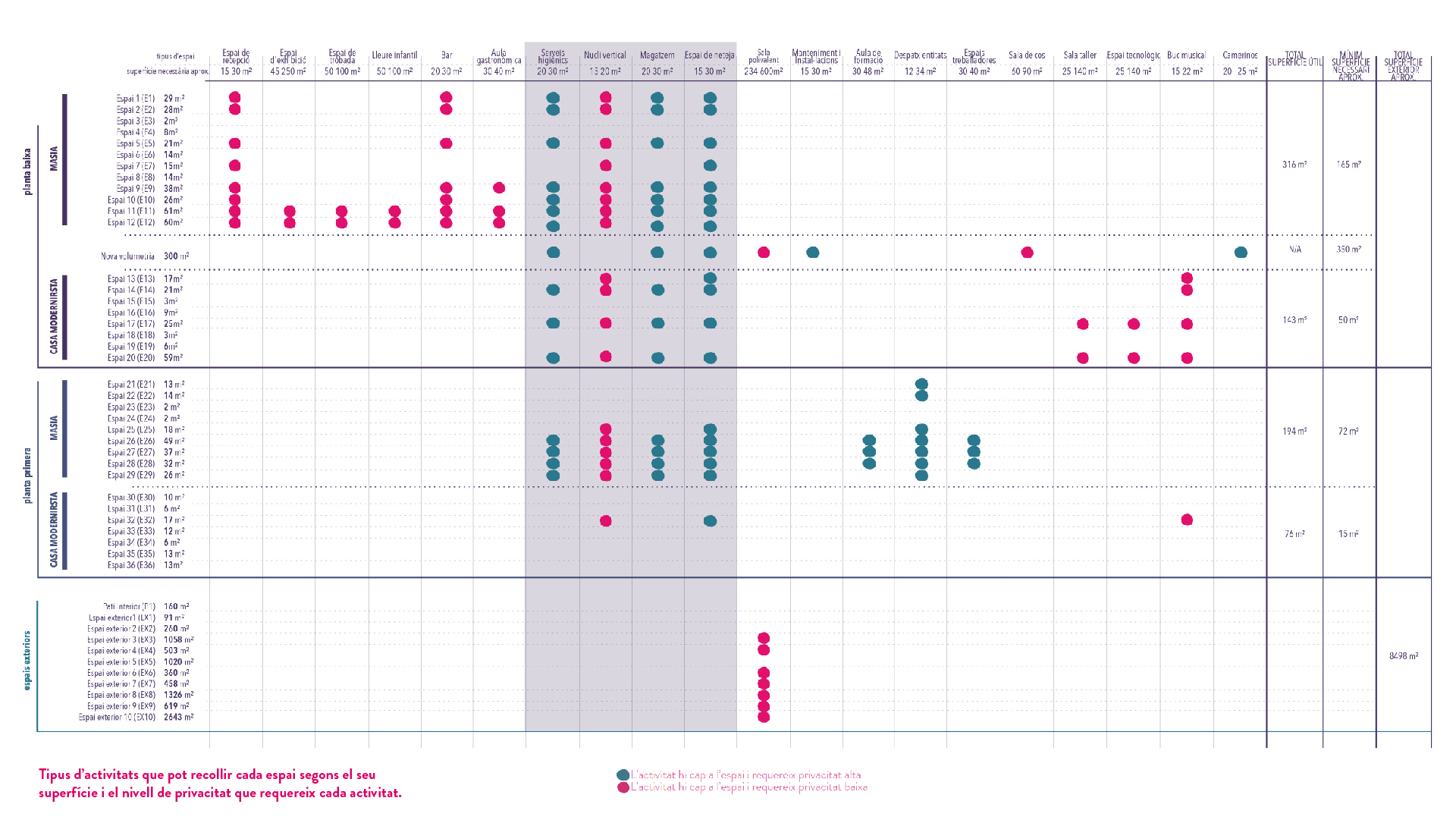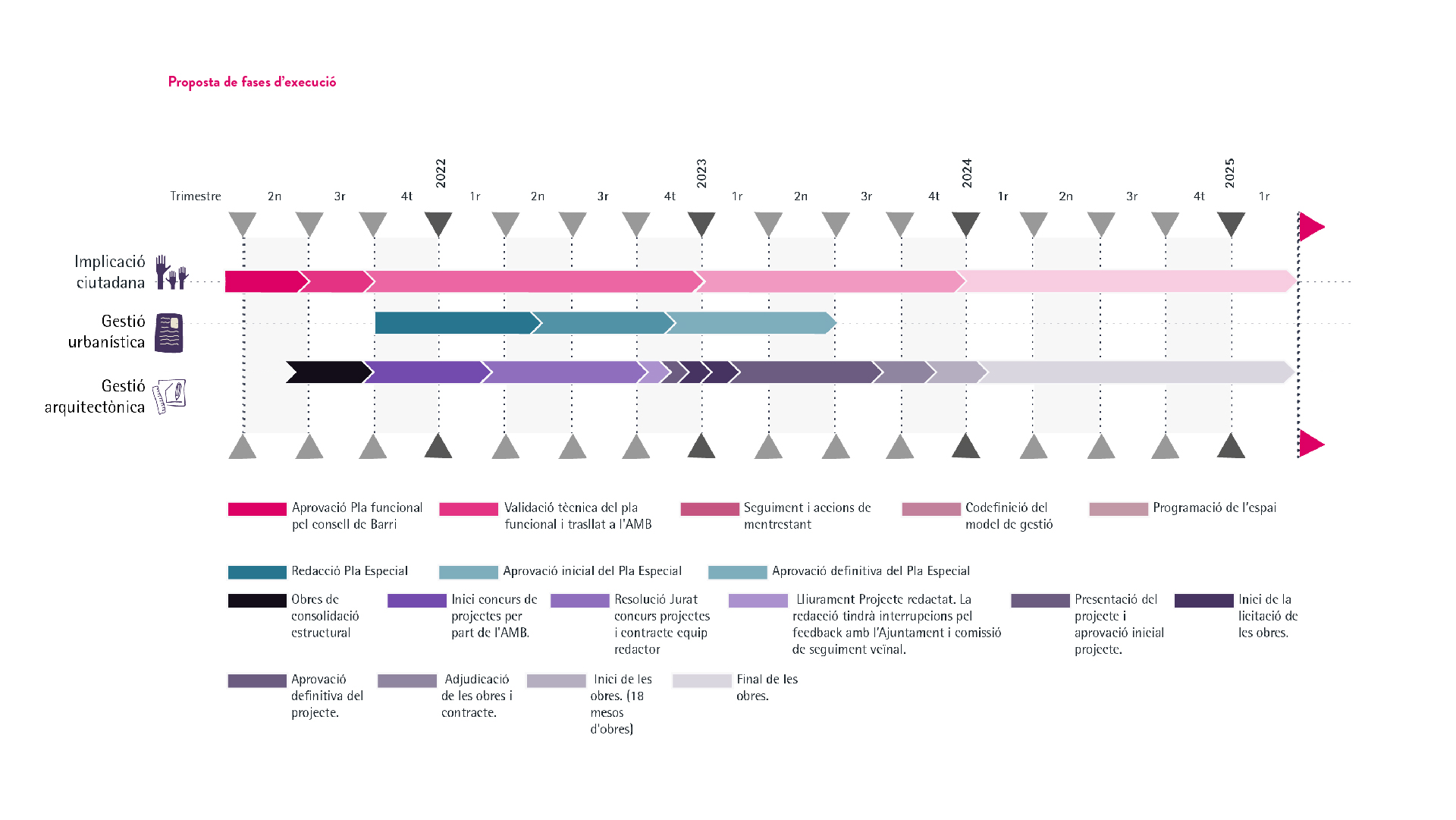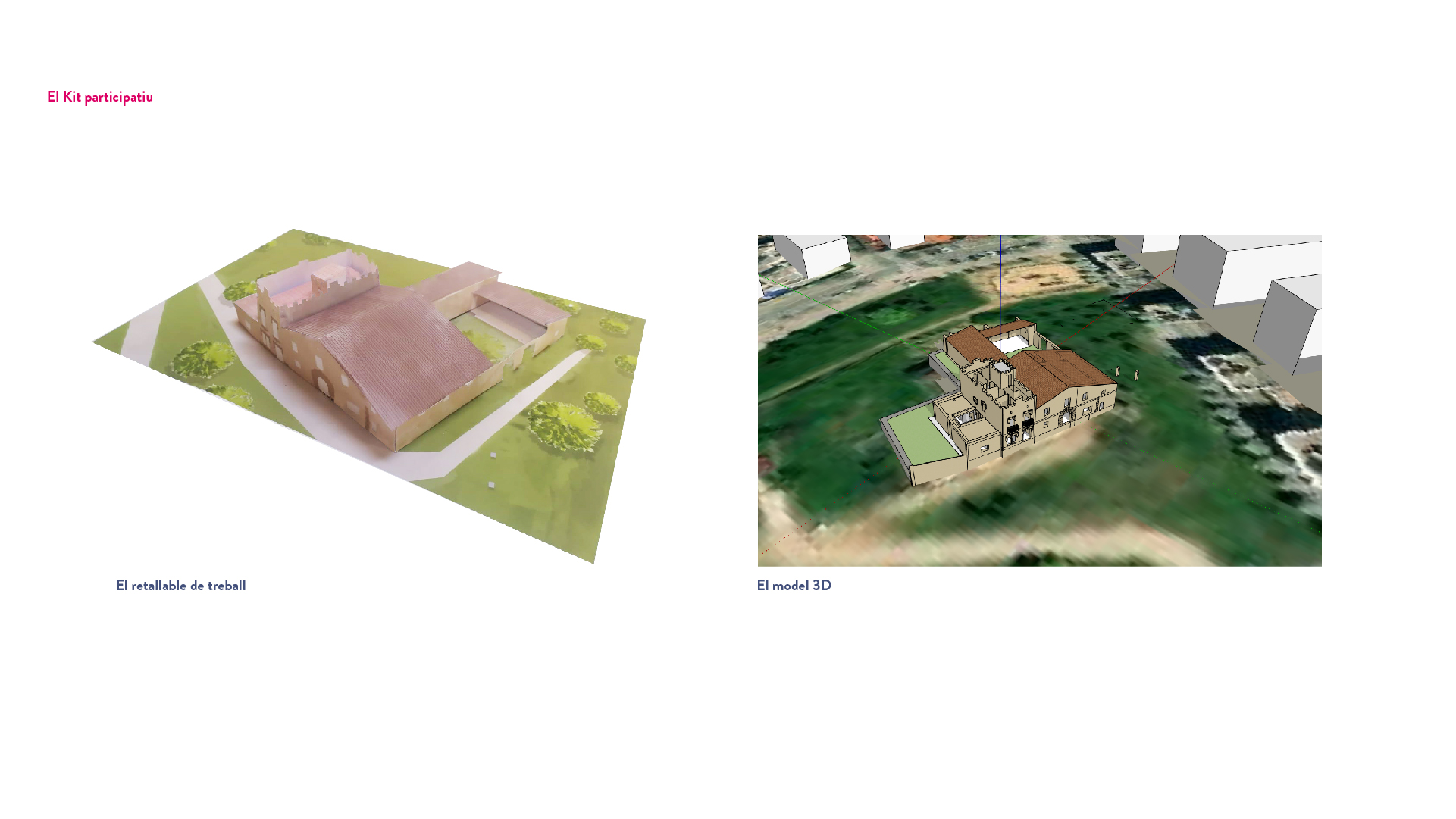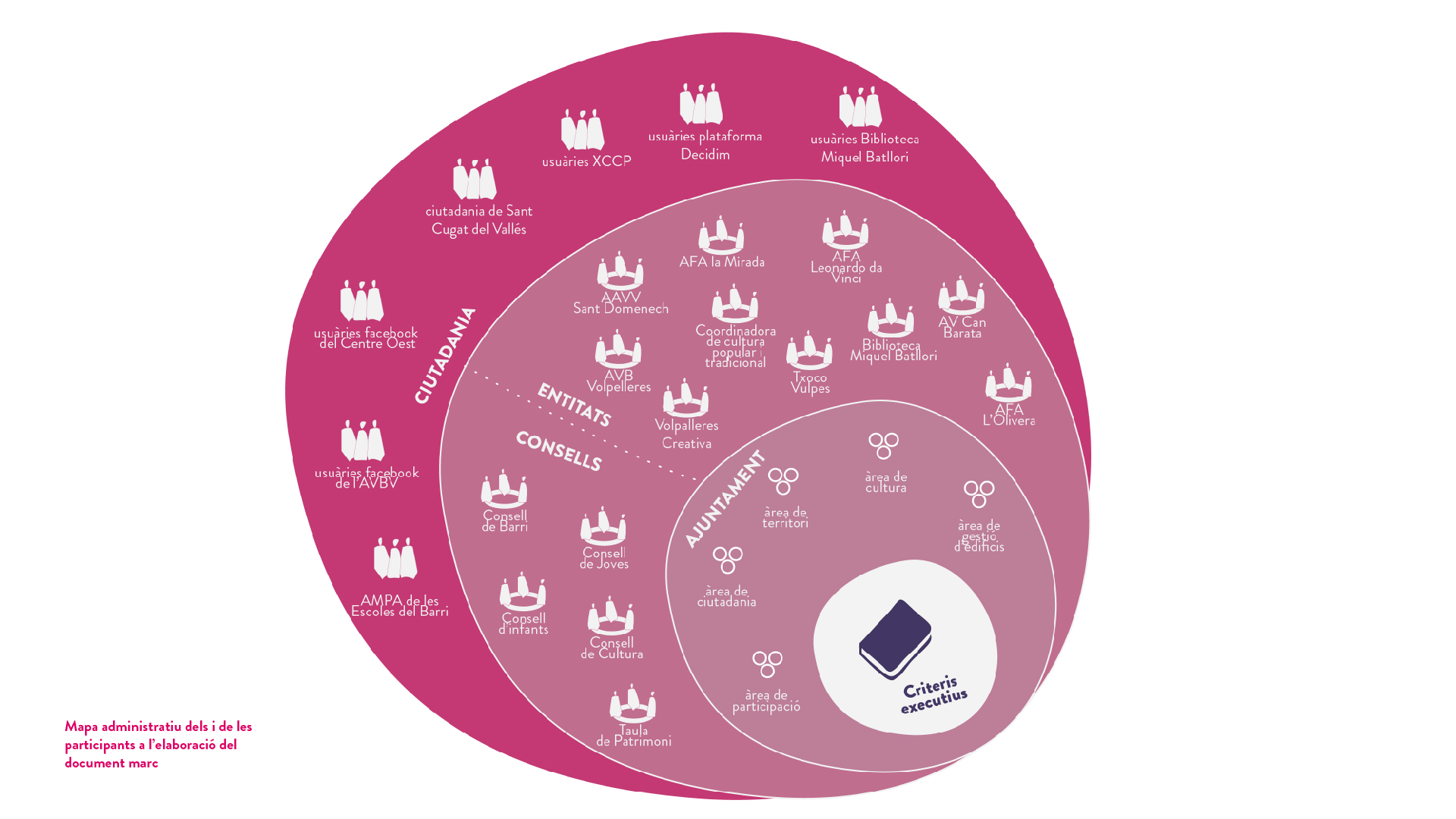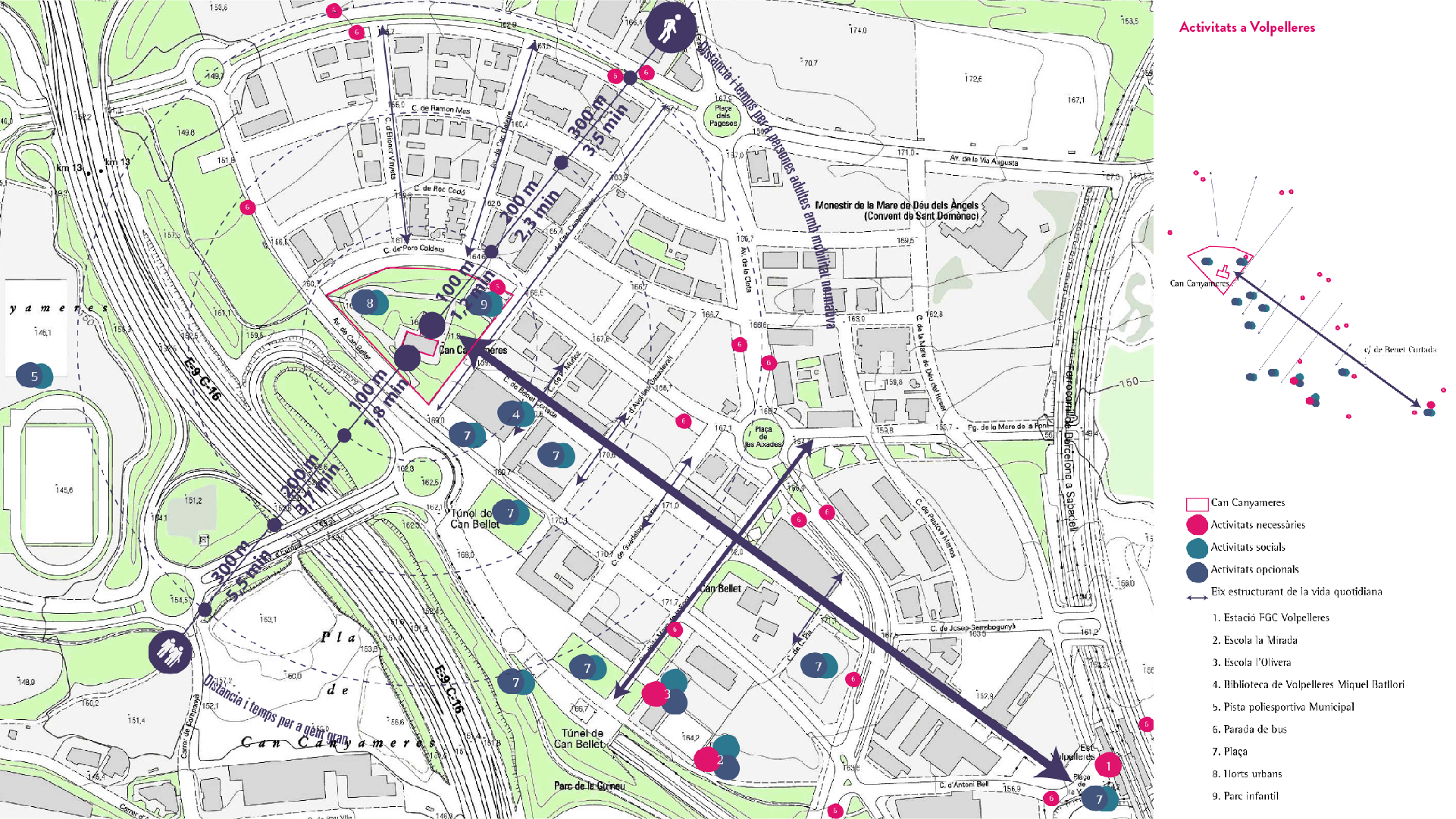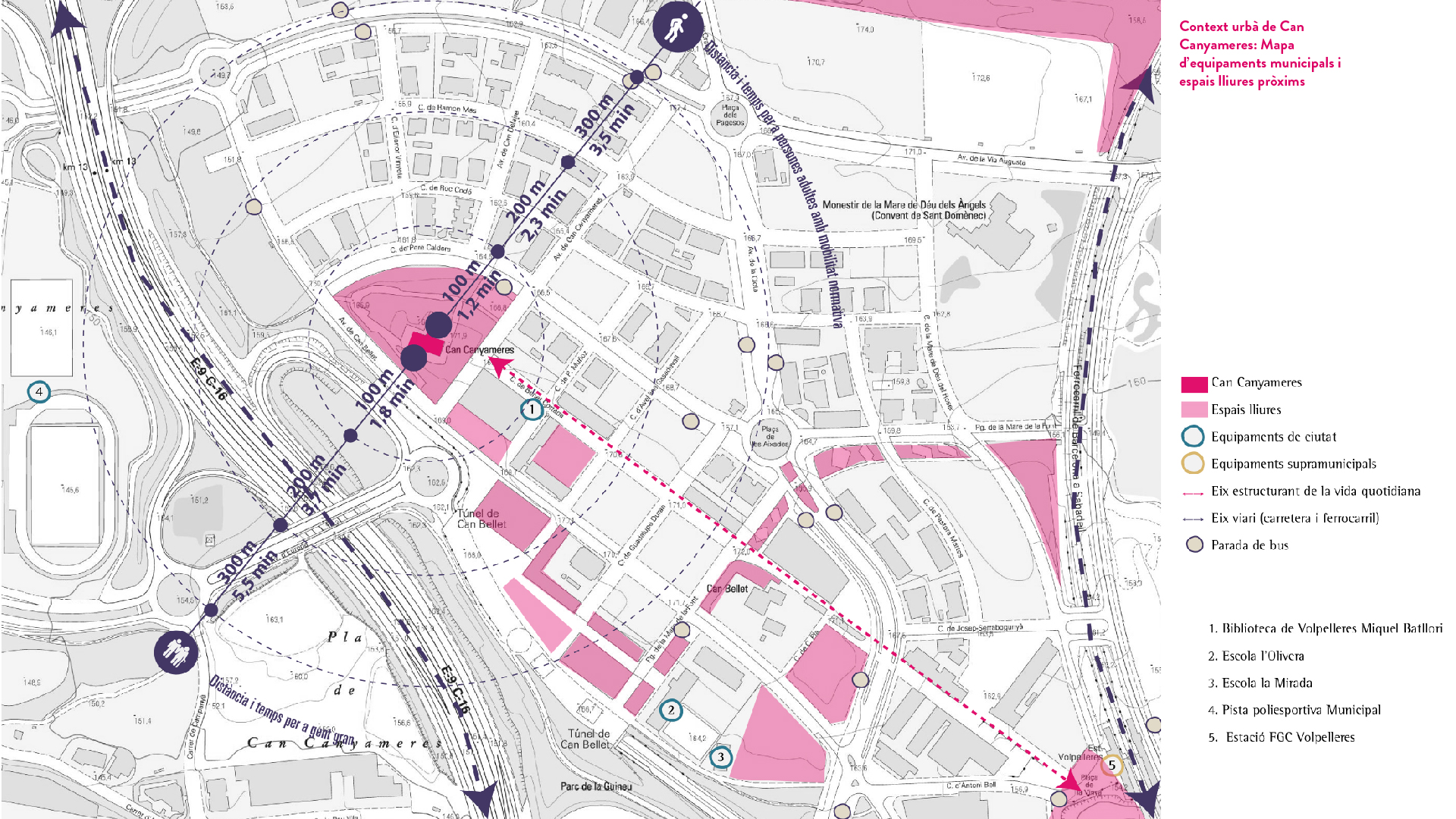 This project has been carried out with the main objective of deciding the transformation of the old farmhouse of Can Canyameres into a reference facility at the neighbourhood and municipal level,   proposing executive criteria which define the uses and the building design. These criteria are based, fundamentally, on the conclusions generated from the realization of a participatory process with the inhabitants of Sant Cugat, in close collaboration with the technical and political team of the municipality.
Regarding the complex of Can Canyameres, it is an emblematic space and deeply rooted in the agricultural and architectural history of Sant Cugat, which is transformed into a space dedicated to culture, neighbourhood and cooperation. A community and cultural space.
The proposal treats the complex as a third space (complementary to the house and the work space) that has a prominent role in the public life of Sant Cugat. A space of trust and welcome, a space of social integration where people can access knowledge, be part of the community and try new creative activities. A place where inequalities in local society can begin to be addressed by fostering a sense of place and belonging because the place is created according to the needs of users.
This municipal resource is part of the network of local cultural facilities and is dedicated to the community, culture, learning, environment and inclusion and is committed to being a platform that contributes to the social transformation of Sant Cugat and the neighbourhood of Volpelleres in particular.
With this process, it is committed to close collaboration between the different groups, entities, associations and the city council. The container is managed by the city council, while the content is coordinated by the public. This coordination of the complex turns into a symbol of "us",  creating a mutual trust between the community and the administration, making Can Canyameres project grow.
In this case, the Can Canyameres project and its activation proposal, aims to build basic values such as trust and respect, which help to create sustainable social development in the municipality. Thus, the project is inspired and organized with the concept of the Catalan farmhouse and the philosophy of Modernism. From this, the Can Canyameres complex is organized into three spaces that are interconnected and complementary: 
Creation space (The modernist house)
It is the space where workshops, courses or activities related to art and cultural innovation take place.
Meeting space (Ground Floor of the Farmhouse)
It is the space where "neighbourhood is made" with places of socialization and interaction, and it is where the creations of the community are made visible, where the exchange of knowledge and collective learning takes place.
Reflection space (First Floor of the Farmhouse)
It is the space where content and container management takes place, and it is where the courses and trainings take place. It is in this space that community innovation takes shape.
La renovació i revitalització de el camp de futbol abandonat del barri de Montornès Nord, un lloc ple de records per al veïnat, es va plantejar a partir d'una clara voluntat institucional respecte a criteris de sostenibilitat, i d'acord amb les necessitats i idees dels seus habitants. El projecte aborda els desajustos ambientals, de transport i econòmics de l'entorn, i redueix els problemes d'exclusió i segregació social. La planificació participativa del procés de treball va fomentar la multiperspectiva i va facilitar la presa de decisions des del punt de vista econòmic, ambiental i social: el reaprofitament urbà mitjançant la cooperació entre residents i administració en un escenari de transició energètica.
Es van desenvolupar diverses eines per incorporar les necessitats dels habitants, desplegant-les a manera de procés conjunt d'aprenentatge basat en projectes. Espais per al diàleg intergeneracional i l'intercanvi de records i experiències, marxes exploratòries cap a l'antic camp de futbol, activitats lúdiques i jocs per a la incorporació de la perspectiva de joves i infants al projecte i sessions informatives amb experts en economia social i projectes esportius. Aquestes eines han facilitat una estreta i efectiva cooperació ciutadana i administrativa.
El resultat d'aquest procés és un avantprojecte de parc urbà multifuncional que incorpora diverses estratègies de desenvolupament policèntric del municipi: integració mediambiental, programació esportiva, equipaments per a manteniment i d'usos adaptables, espais escènics,…
L'estratègia participativa no acaba en la fase de planificació. La implicació dels habitants també durant l'execució del projecte i l'activació de el parc és un actiu demostrat en les cures de l'espai públic, ja que tota la comunitat es corresponsabilitza, se'ls apropia i els respecta molt més.
Place
Sant Cugat
[90,664  inhabitants]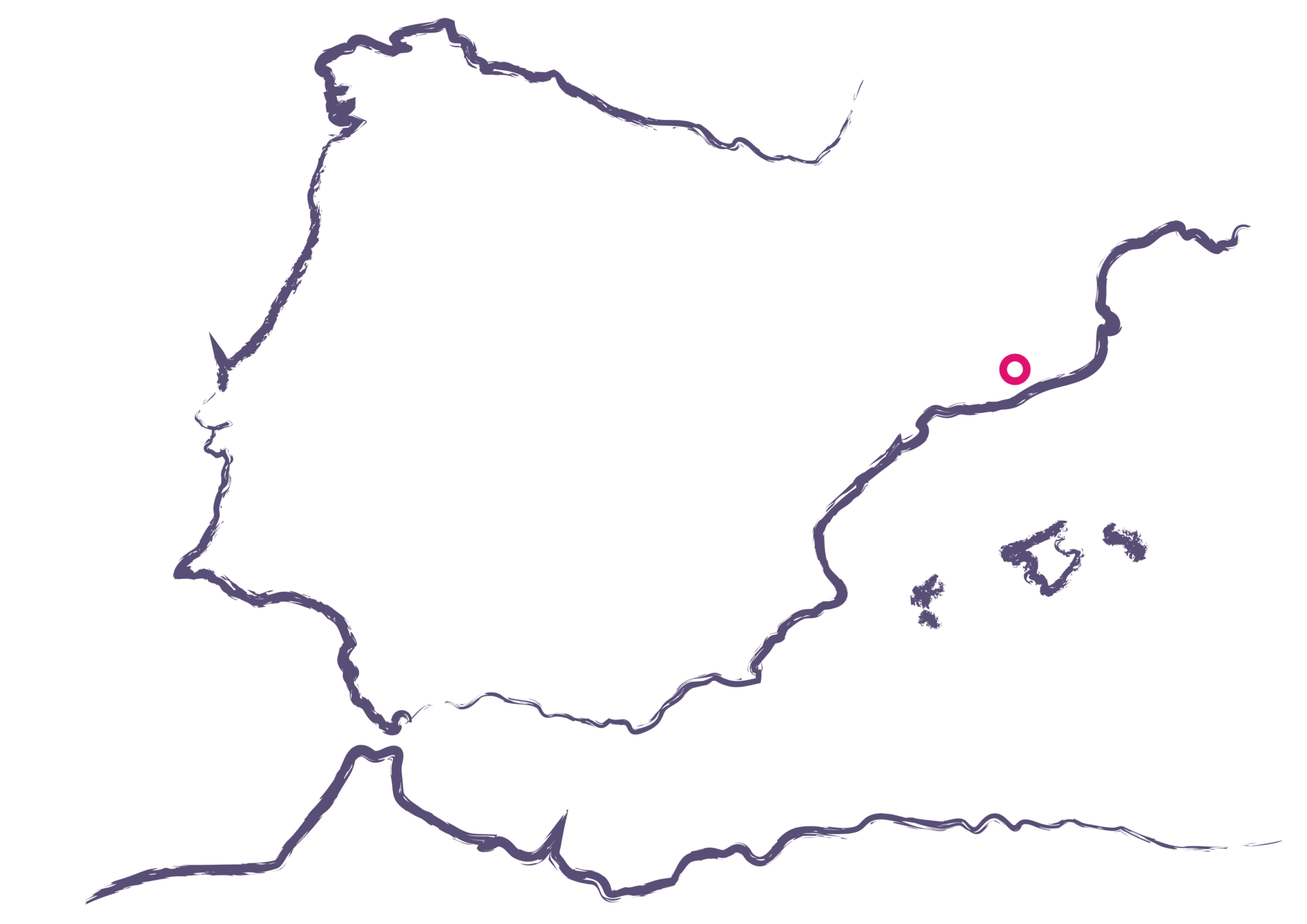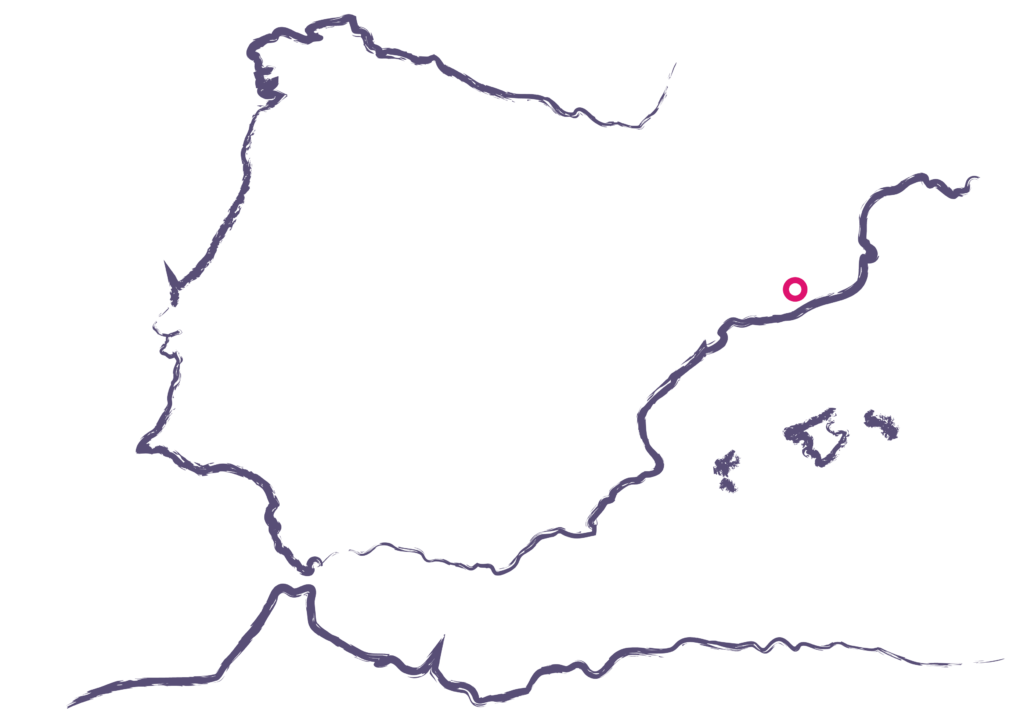 Tipus de projecte
Urban Strategies

Citizen cooperation
Promoter
Municipality of Sant Cugat
del Vallès
Team
*estel (Konstantina
Chrysostomou, Arnau
Boix, Marc Deu, Alba
Dominguez)
Collaborators
Neighbors of Sant Cugat
del Vallès
Entities and associations
Technical and political team
of the city council