Meeting Space, La Rectoria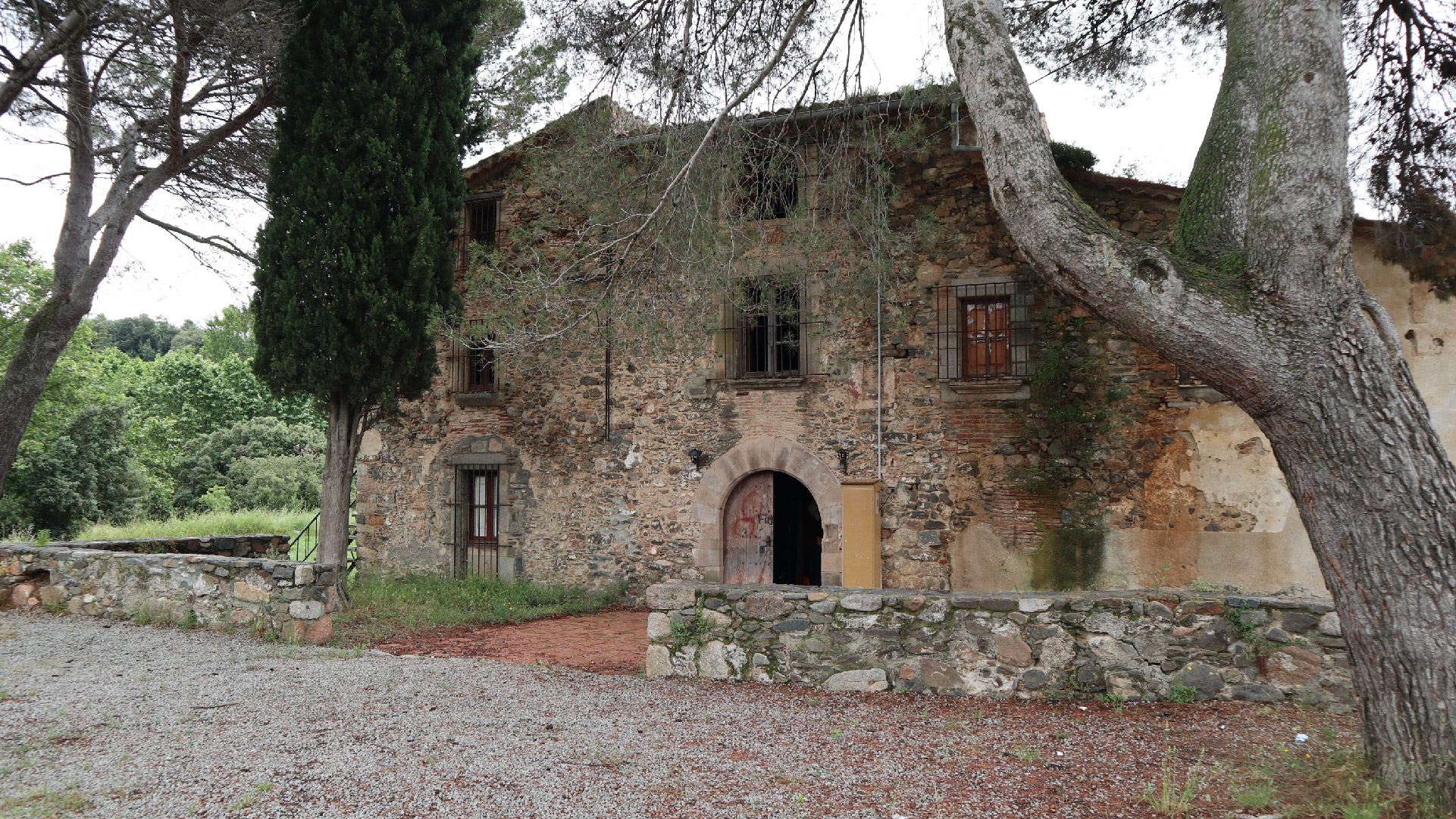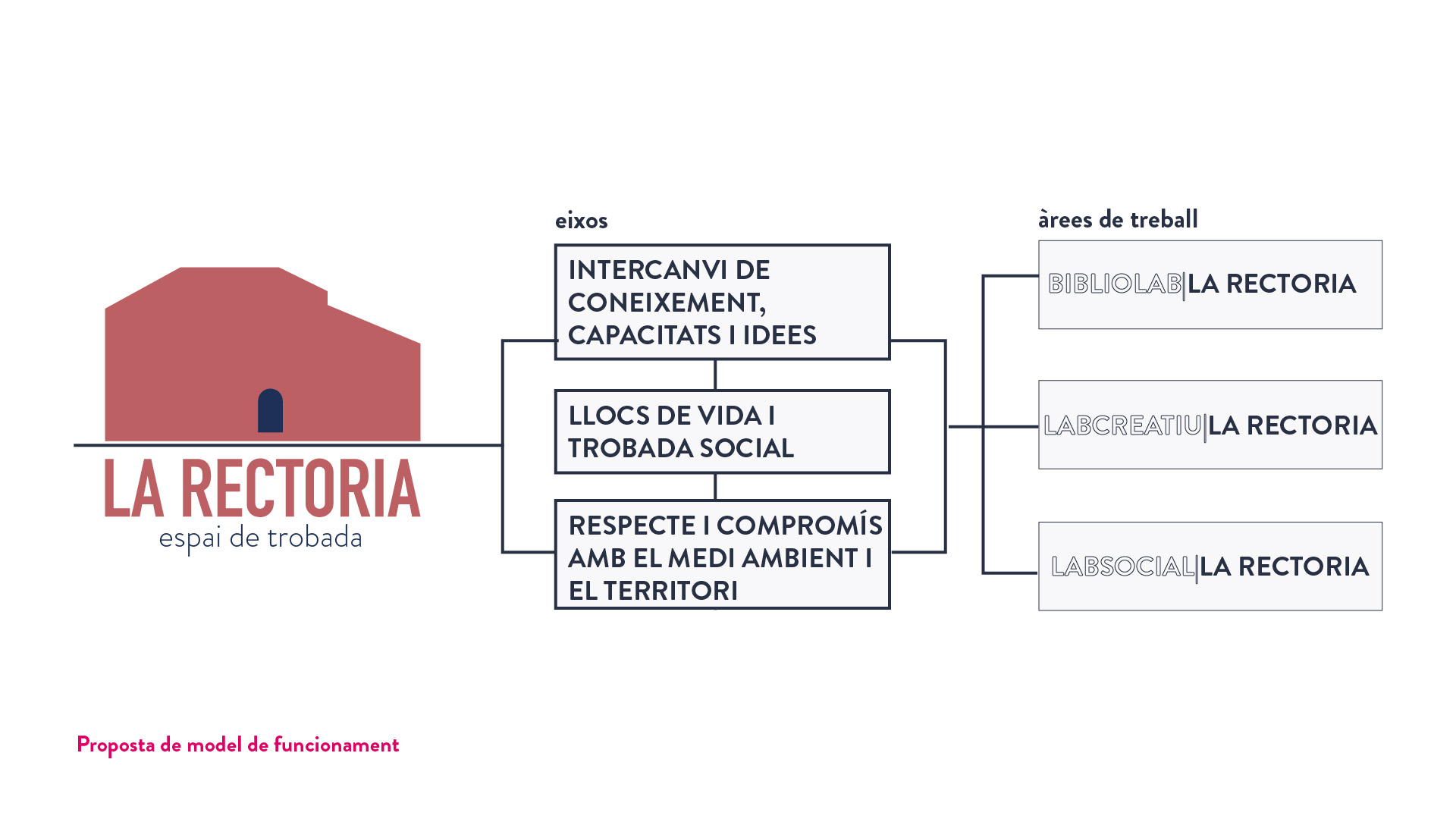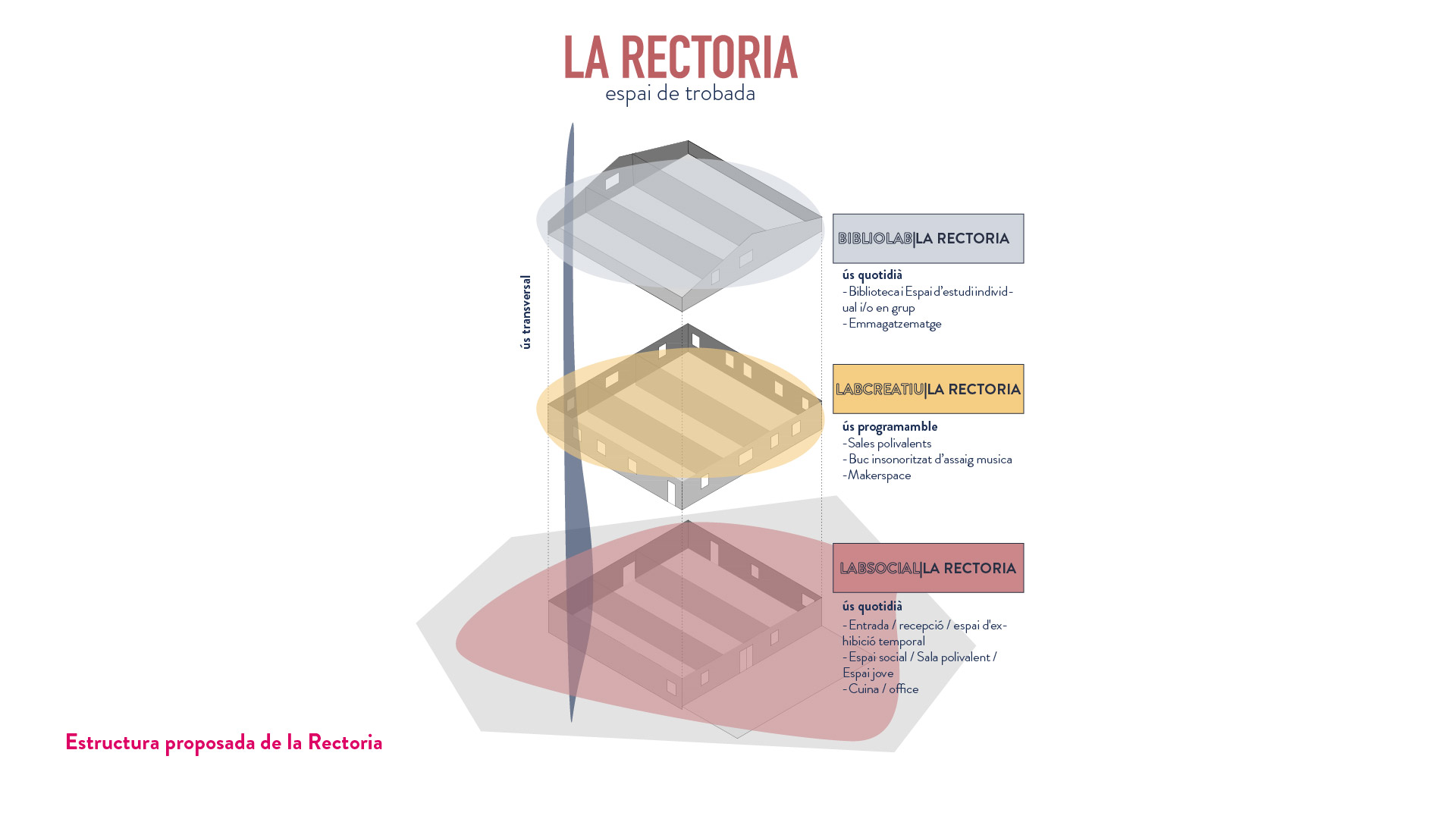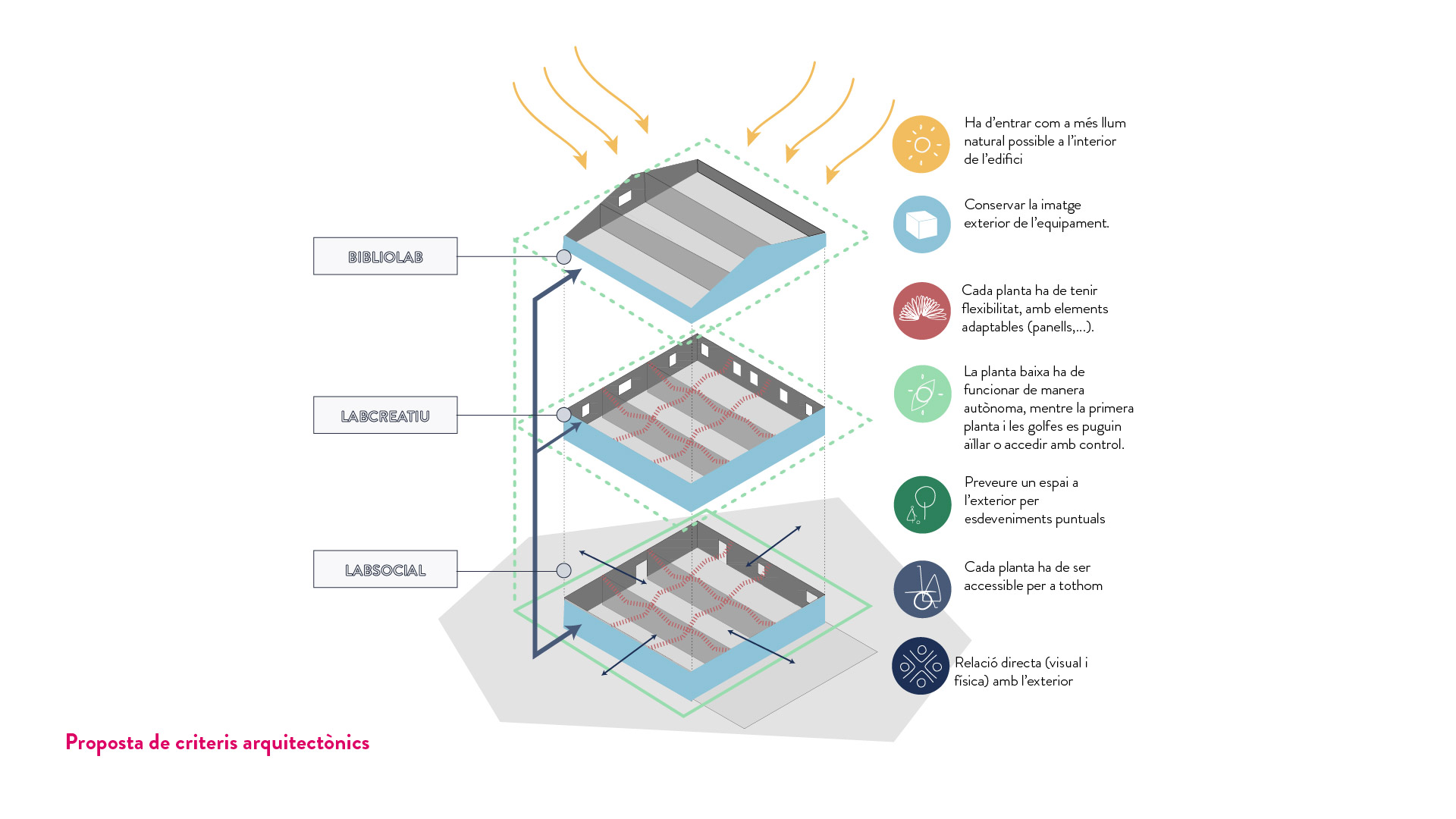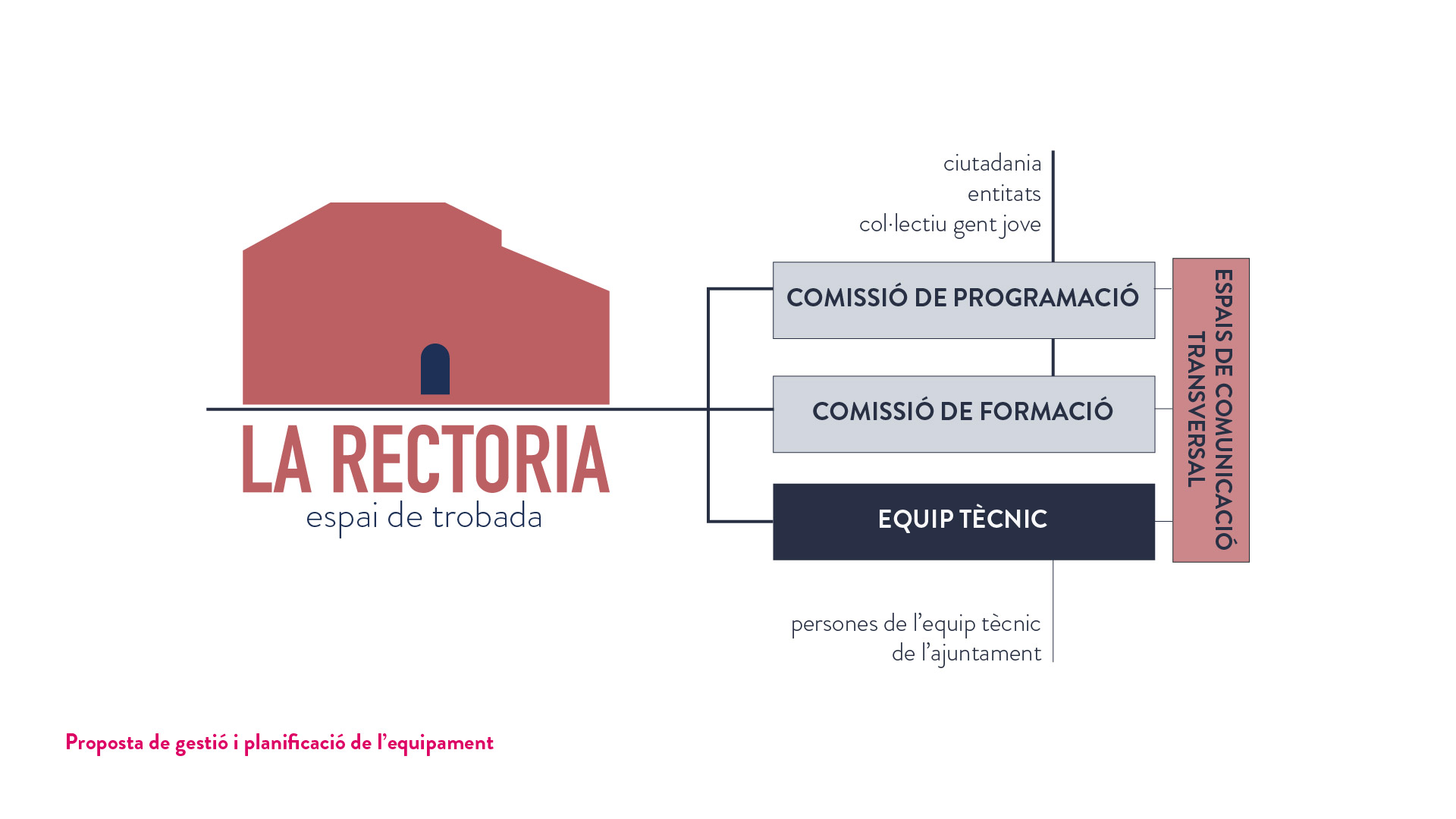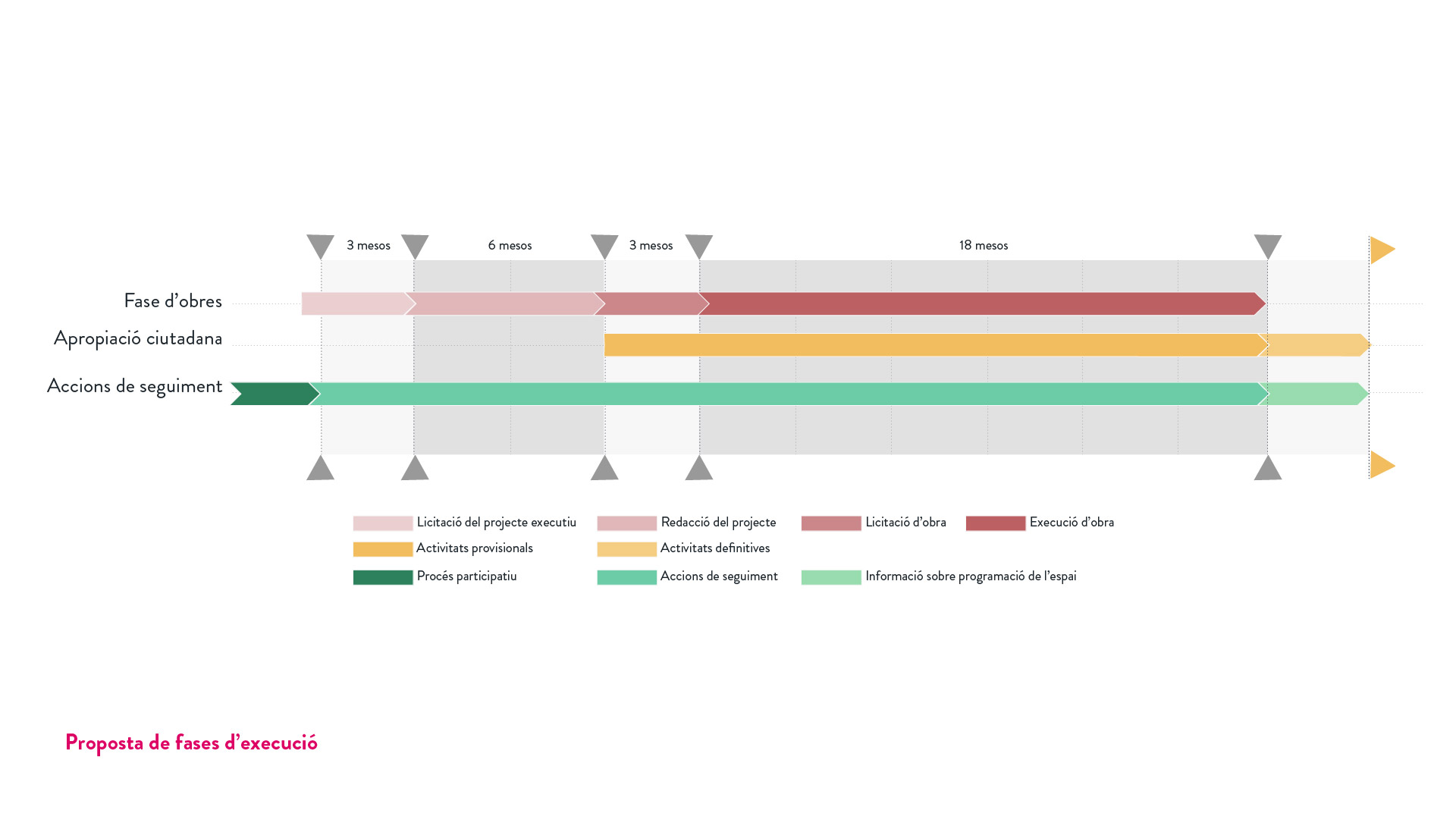 The participatory process has been carried out with the main objective of deciding the transformation of La Rectoria into a reference facility at the municipal level and to propose executive criteria for the definition of uses and management model of the building. These criteria are based, fundamentally, on the conclusions generated from the realization of a participatory process with the inhabitants of Cànoves i Samalús, the youth group, the municipal entities, in close collaboration with the technical and political team of the municipality. This participatory process has been carried out with the support of the Barcelona Provincial Council, especially in its initial phase.
La Rectoria becomes a space that gives rise to activities and services, related to learning, the community and the environment, accessible to all local citizens of Cànoves i Samalús. This is a third space (complementary to the house and the work space) that plays a prominent role in the public life of Cànoves i Samalús. A space of trust and welcome, where people can access knowledge, be part of the community and try new creative activities. A place where inequalities in local society can begin to be addressed by fostering a sense of place and belonging because the place is created according to the needs of users.
This municipal resource is dedicated to creativity, learning and inclusion and is reborn from the strong identity that the building had in the past as a community space. This facility also provides answers to current and future needs with the coexistence of various spaces and activities that promote the diversity of the local population. This strategy guarantees the future of La Rectoria and improves the access of the most disconnected users, attracts new users who may not have visited it before and forms synergies and opportunities that are easier to maintain thanks to the proximity to other spaces of different character. 
In this way, it provides answers to all phases of the creative and production processes of intergenerational knowledge -generating meeting and individual and / or collective work spaces- and resources at the disposal of entities, cultural and social agents and the public. In addition, it offers training resources and visibility of projects and activities that are already taking place in the municipality.
With this process, it is committed to close collaboration between the different groups, entities, associations and the city council. Through co-dynamization, a community-based mutual trust is created as a symbol of "us", so that they shape and grow the rectory project.
In this case, the project of La Rectoria and its activation proposal aims to build basic values such as trust and respect, which help to create sustainable social development in the municipality. In the case of the young group, giving them responsibilities and voice through this equipment, we promote them so that they become active citizens who participate in society on equal terms with other groups and entities.
Therefore, La Rectoria meeting space is defined based on the following three axes:
Places of life and social encounter
Respect and commitment to the environment and the territory
Exchange of knowledge, skills and ideas
Place
Cànoves i Samalús 
[3,117 inhabitants]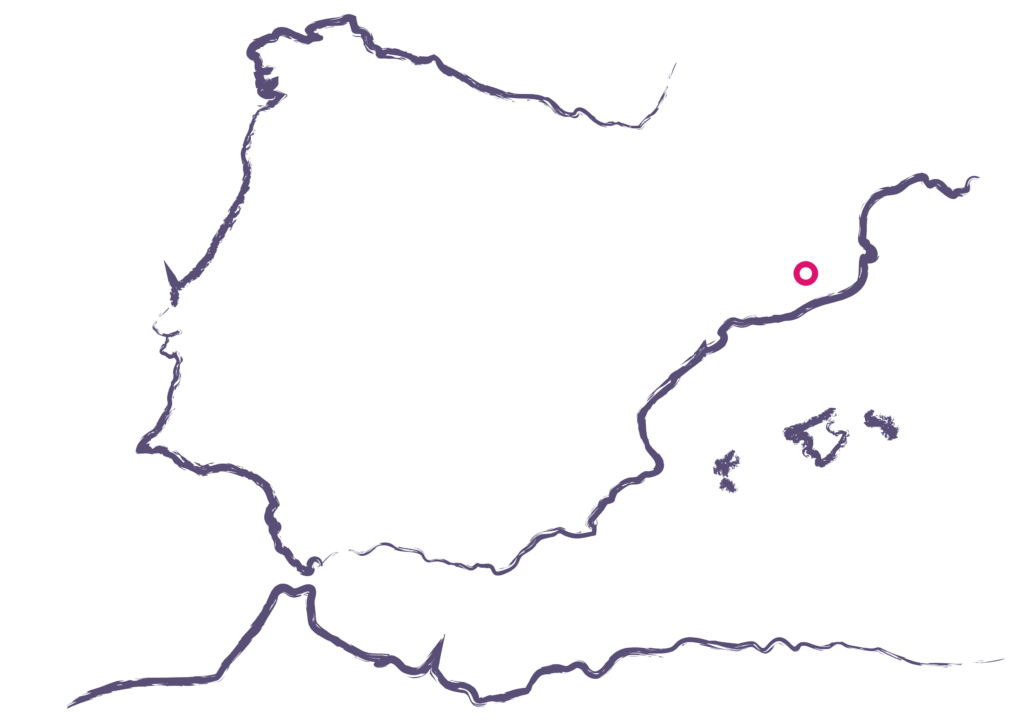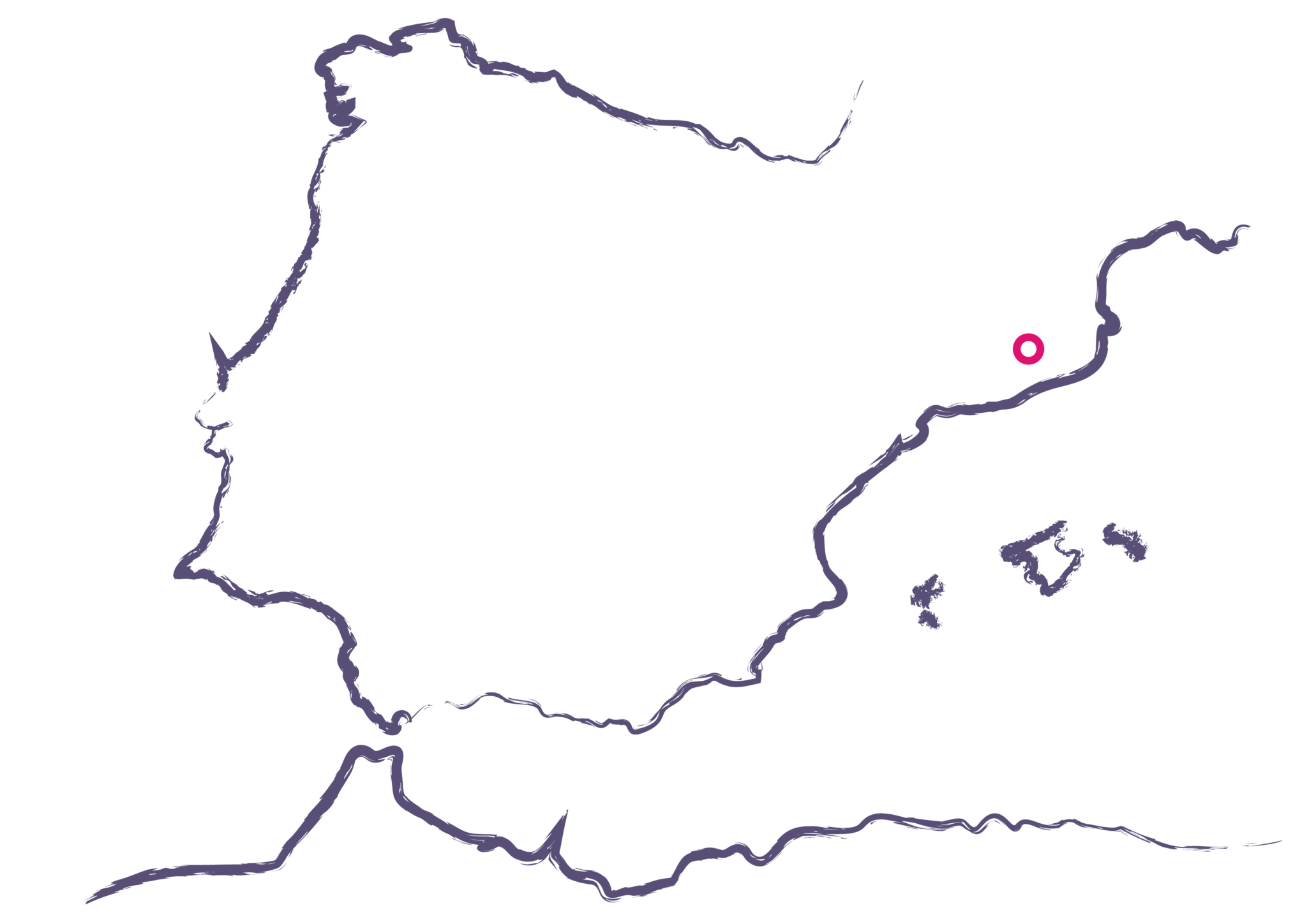 Type of project

Urban Strategies
Citizen cooperation
Promoter

Municipality of Cànoves i
Samalus

Barcelona Provincial Council
Team
*estel (Konstantina
Chrysostomou, Arnau
Boix, Marc Deu, Alba
Dominguez)
Collaborators
Political and technical team of
the city council

Citizens of Cànoves and
Samalús

Municipal entities

JAC (Joves Alcem Cànoves)

Presentation
Check the presentation

at prezi