Manual for the implementation of "School Pathways" at Sant Boi de Llobregat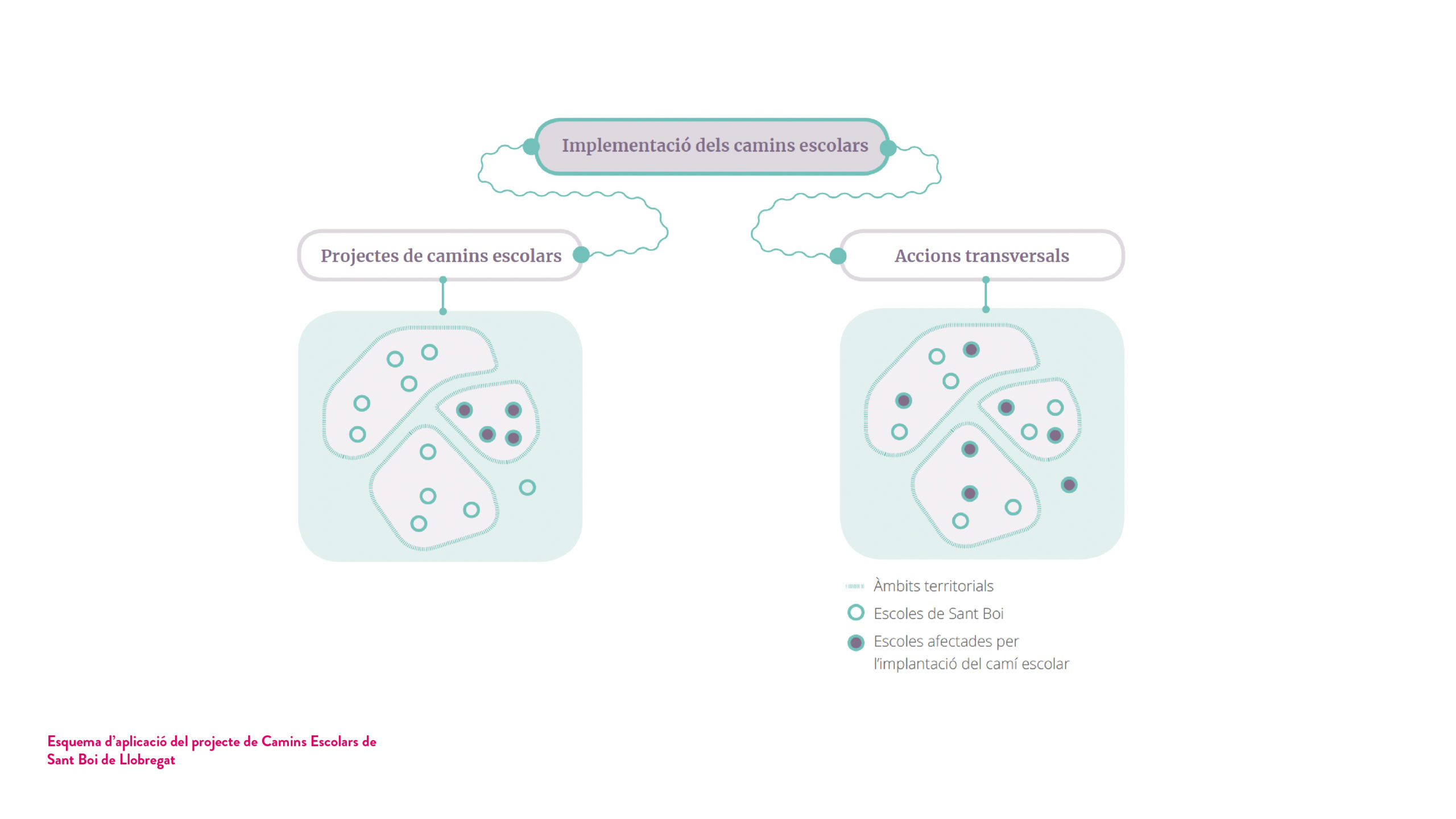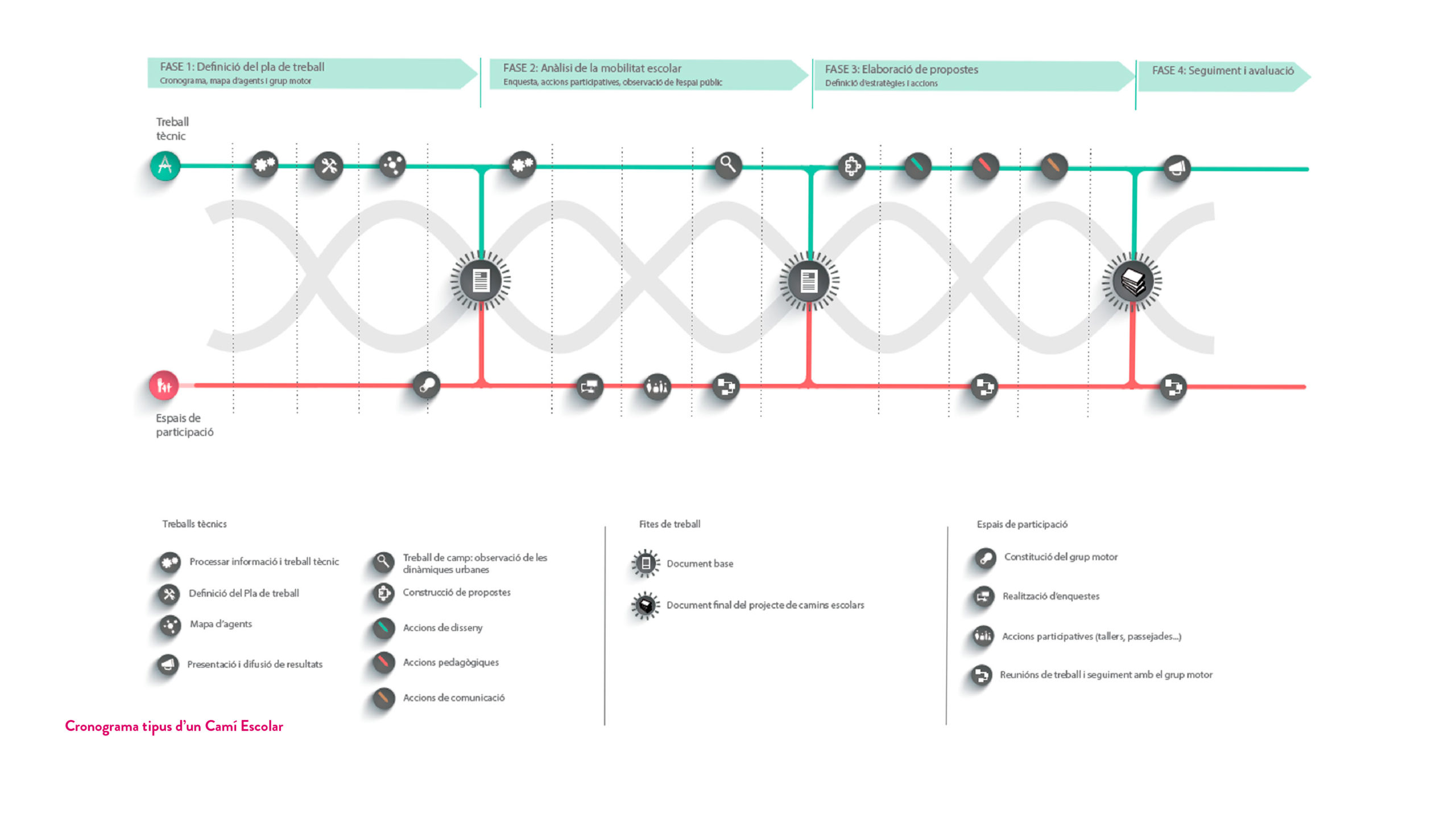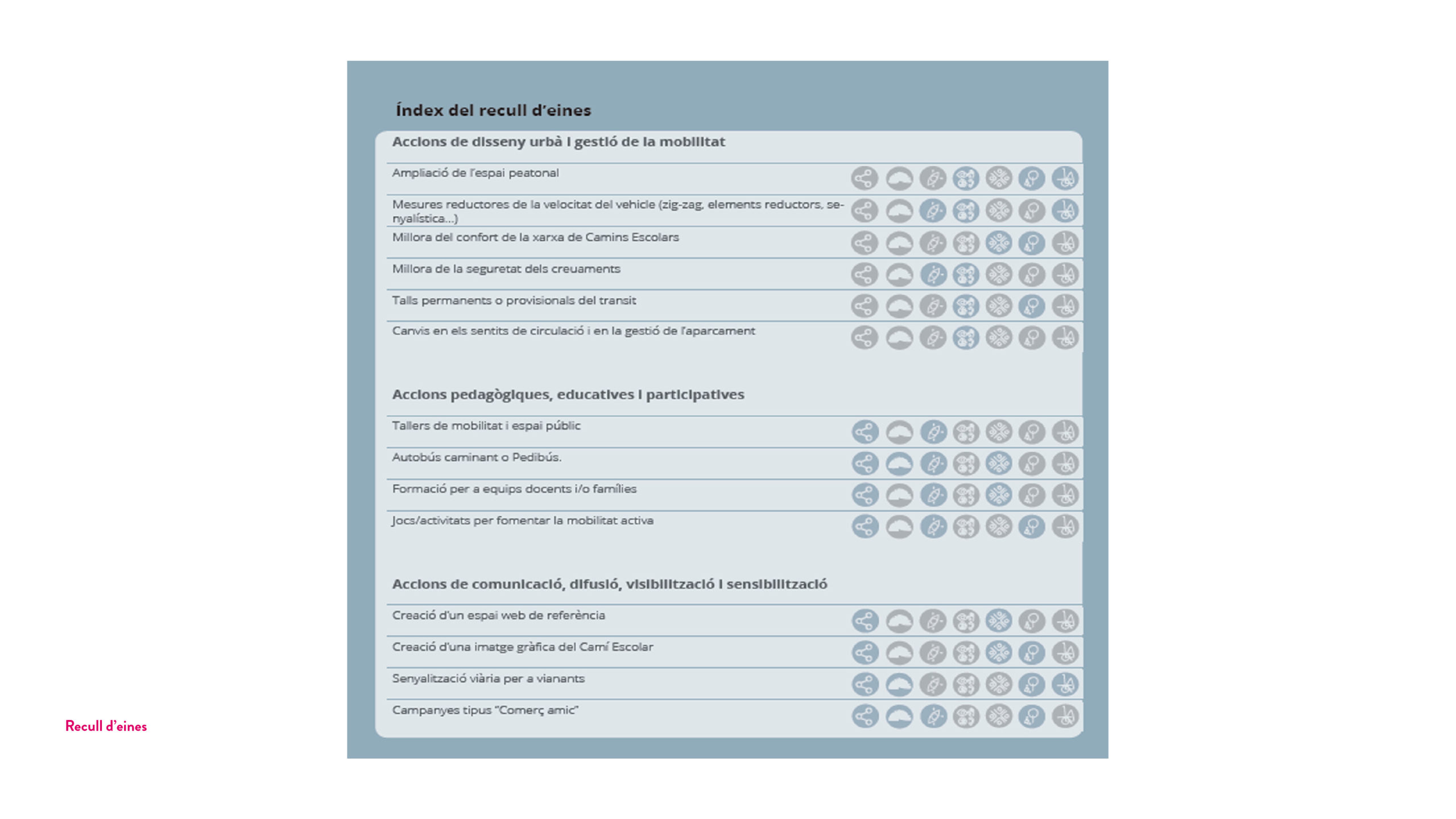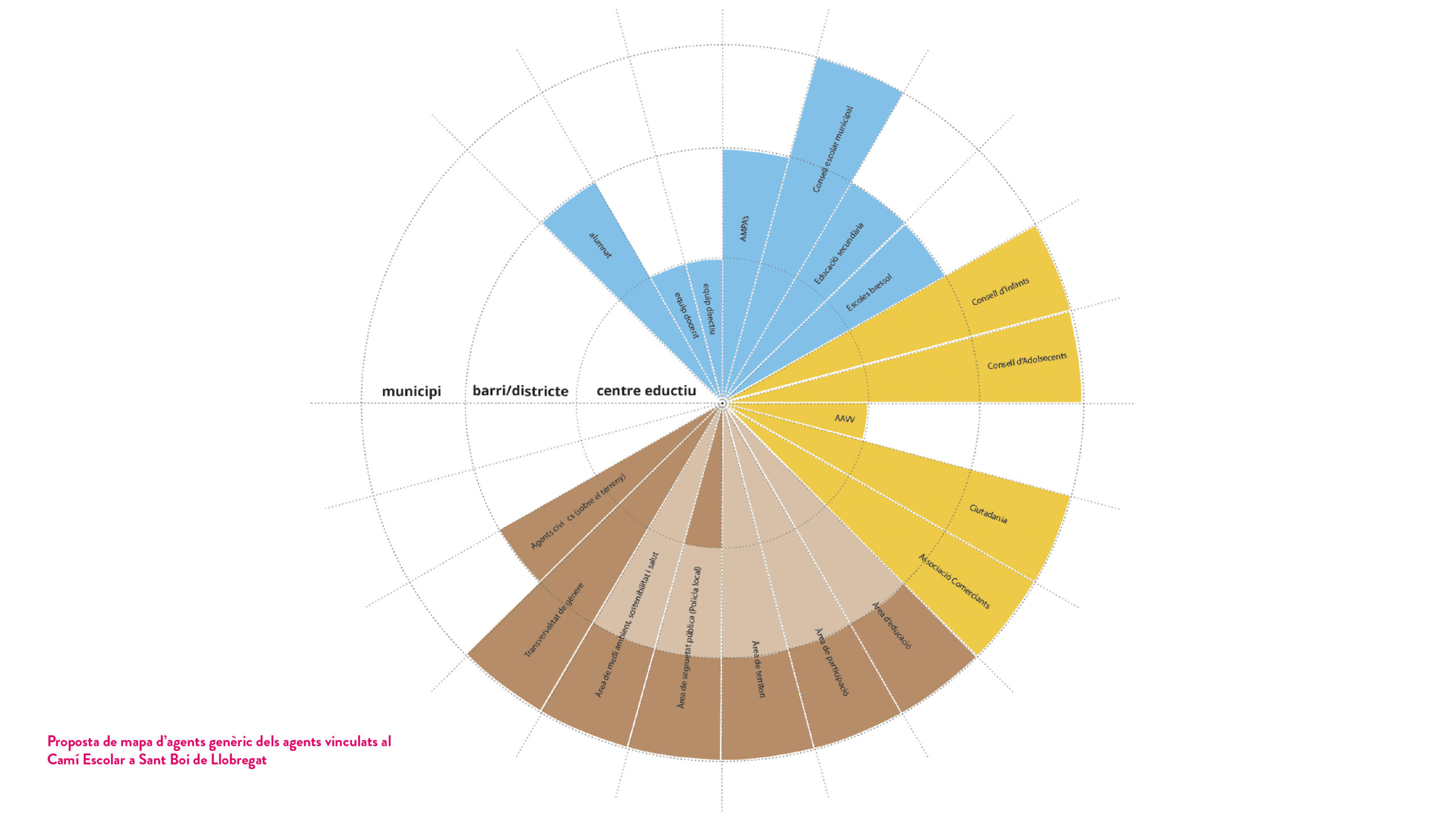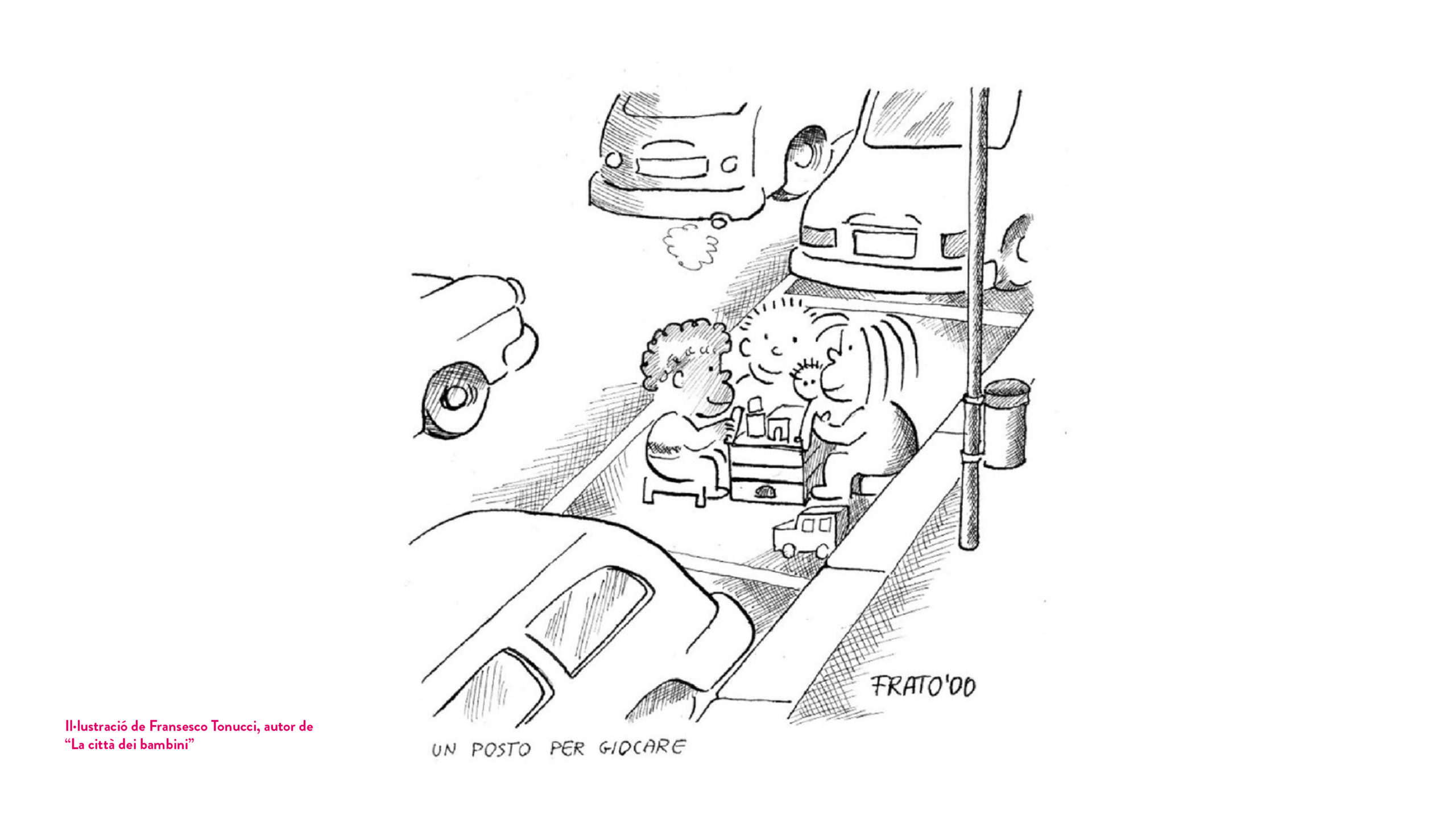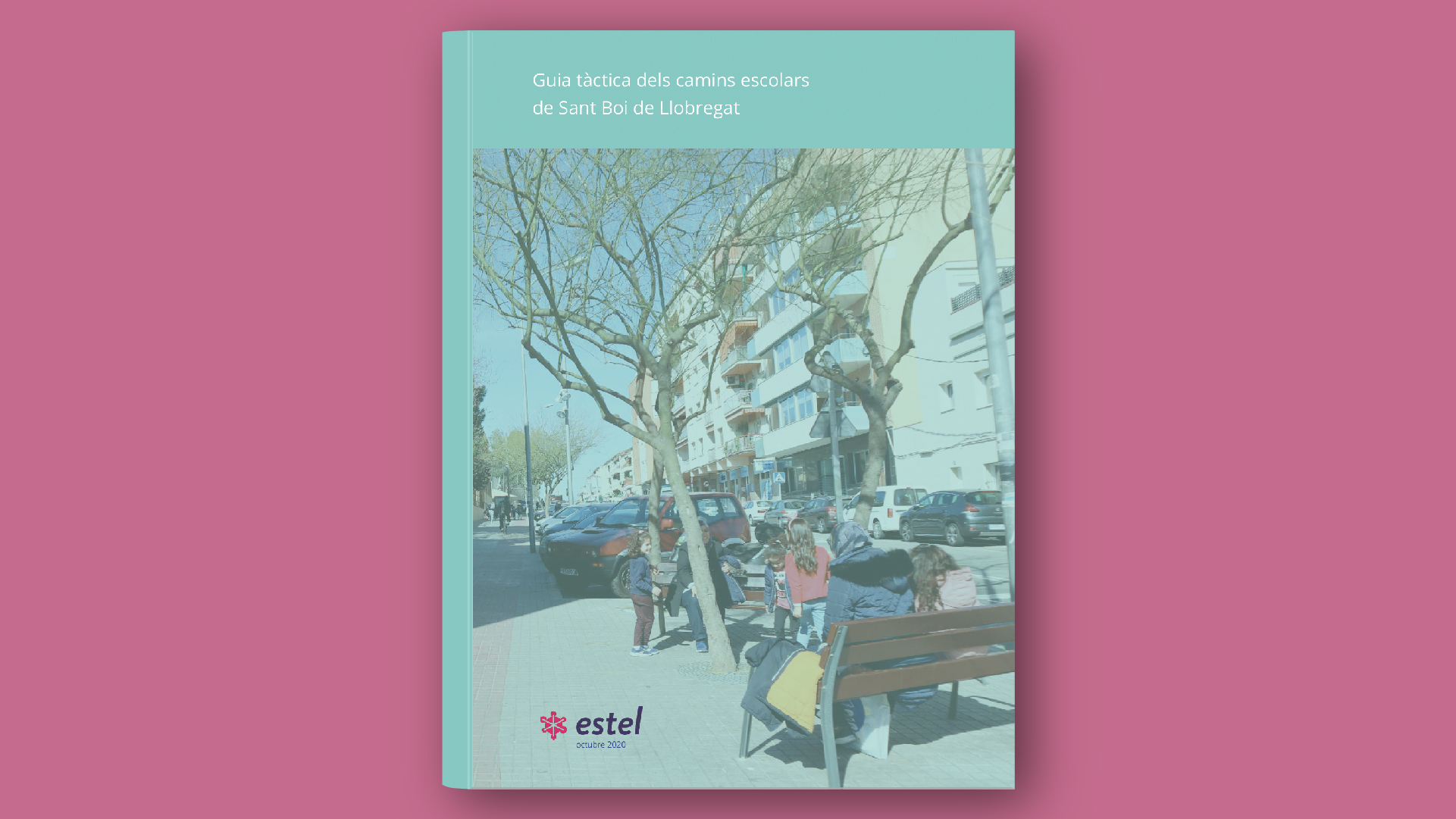 The guide aims to facilitate and collect the implementation of the project "School Paths" that are developed in Sant Boi de Llobregat, so that all these initiatives follow the same line and pursue objectives agreed upon by the entire educational community of the municipality. In addition, it wants to give continuity and consolidate a series of actions for the improvement of the active mobility that has been promoted in the municipality in recent years from citizens, entities, and collectives.

This manual is a complex document. Here you can find on the one hand the methodology for the application of the School Paths program, and on the other hand, a first analysis of the educational centers. Regarding the latter, the manual focuses on the mobility dynamics, the physical environment which surrounds the educational centers, and it pays special attention to topics such as gender perspective, biodiversity, and citizen cooperation.
El projecte s'inicia amb l'objectiu de donar continuïtat a l'estudi de Camins Escolars que s'havia realitzat recentment amb la participació de l'Escola Riera de Ribes entre d'altres. La proposta doncs, recull la voluntat d'una part molt significativa de les persones del barri per millorar les condicions de l'Avinguda 11 de Setembre i el Passeig de la Circumval·lació, eixos amb una importància significativa a l'hora d'unir el nucli antic del poble i diversos equipaments comunitaris com el CAP, el poliesportiu o el mateix centre educatiu.
La proposta parteix del fet revertir la situació actual on el cotxe és el principal protagonista de l'espai i atorgar aquest paper al vianant i a les persones que hi circulen tant en bicicleta com en patinet. La implantació d'un carril bici i la millora de les voreres actuals, tant a escala d'accessibilitat com de confort, són els principals objectius que s'han perseguit. En aquesta línia, també, s'ha fet una aposta per implantar vegetació de diferents ports, per tal d'augmentar el nivell de permeabilitat del sòl i enriquir la biodiversitat del barri, alhora que es millora l'experiència perceptiva de tothom qui realitza aquests itineraris.
Es van desenvolupar diverses eines per incorporar les necessitats dels habitants, desplegant-les a manera de procés conjunt d'aprenentatge basat en projectes. Espais per al diàleg intergeneracional i l'intercanvi de records i experiències, marxes exploratòries cap a l'antic camp de futbol, activitats lúdiques i jocs per a la incorporació de la perspectiva de joves i infants al projecte i sessions informatives amb experts en economia social i projectes esportius. Aquestes eines han facilitat una estreta i efectiva cooperació ciutadana i administrativa.
El resultat d'aquest procés és un avantprojecte de parc urbà multifuncional que incorpora diverses estratègies de desenvolupament policèntric del municipi: integració mediambiental, programació esportiva, equipaments per a manteniment i d'usos adaptables, espais escènics,…
L'estratègia participativa no acaba en la fase de planificació. La implicació dels habitants també durant l'execució del projecte i l'activació de el parc és un actiu demostrat en les cures de l'espai públic, ja que tota la comunitat es corresponsabilitza, se'ls apropia i els respecta molt més.
Place
Sant Boi de Llobregat 
[82.904 inhabitants]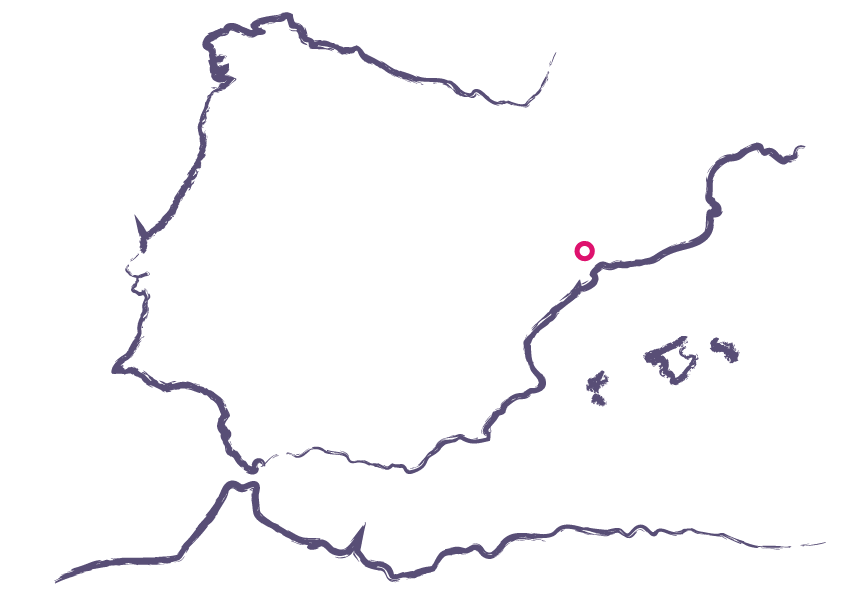 Type of project
Urban strategy
Promoter
Municipality of Sant Boi de
Llobregat
Team
*estel (Marc Deu Ferrer,
Alba Domínguez Ferrer,
Konstantina
Chrysostomou
Arnau Boix i Pla)