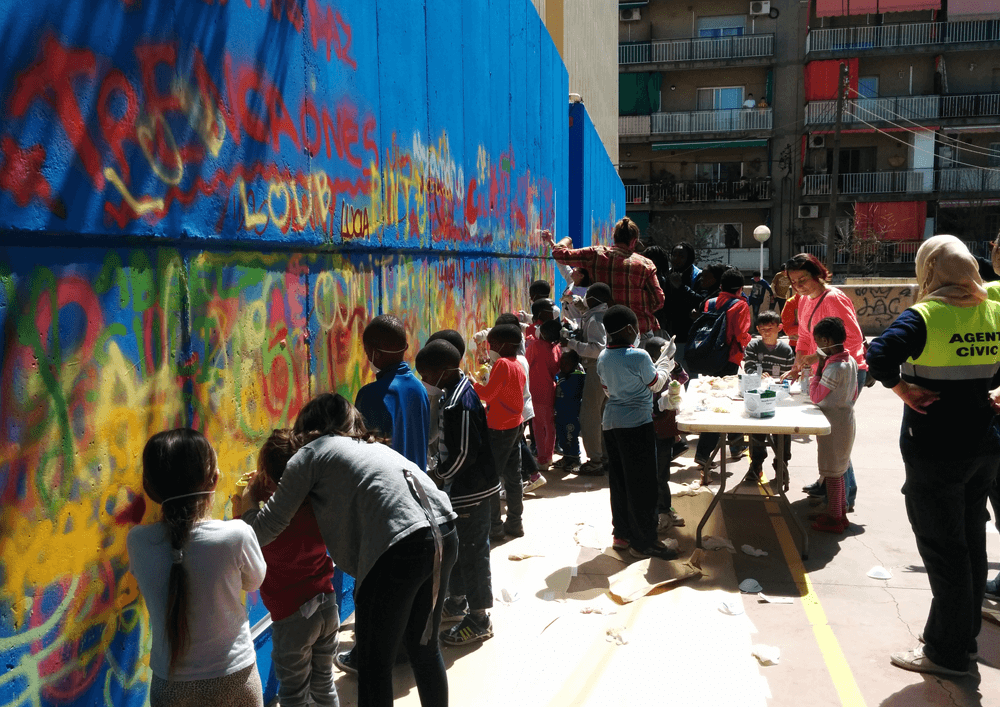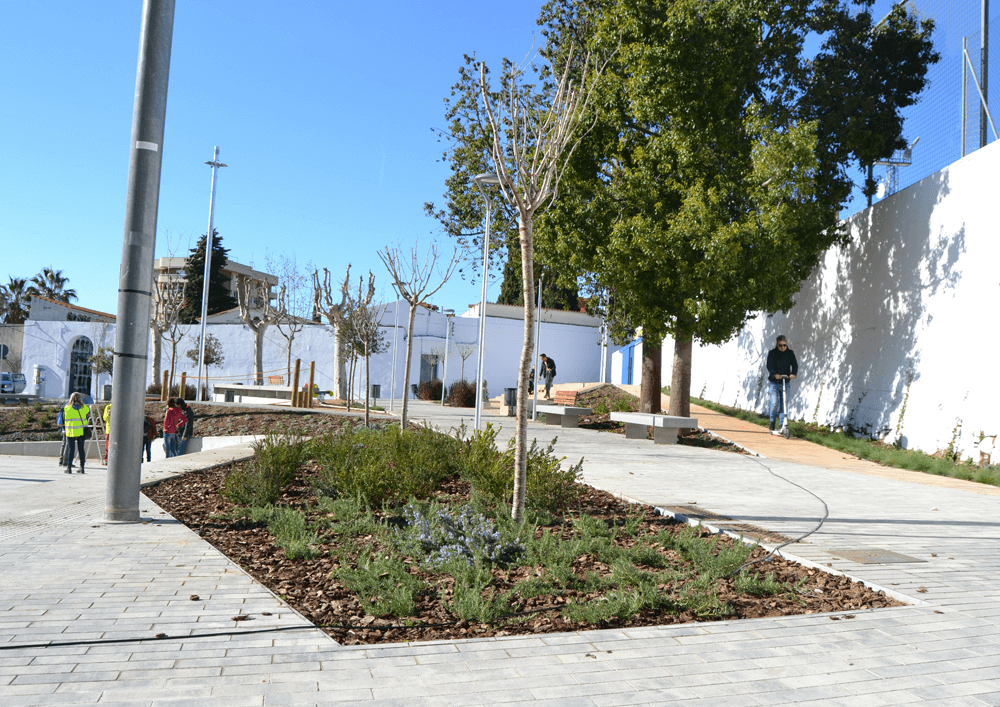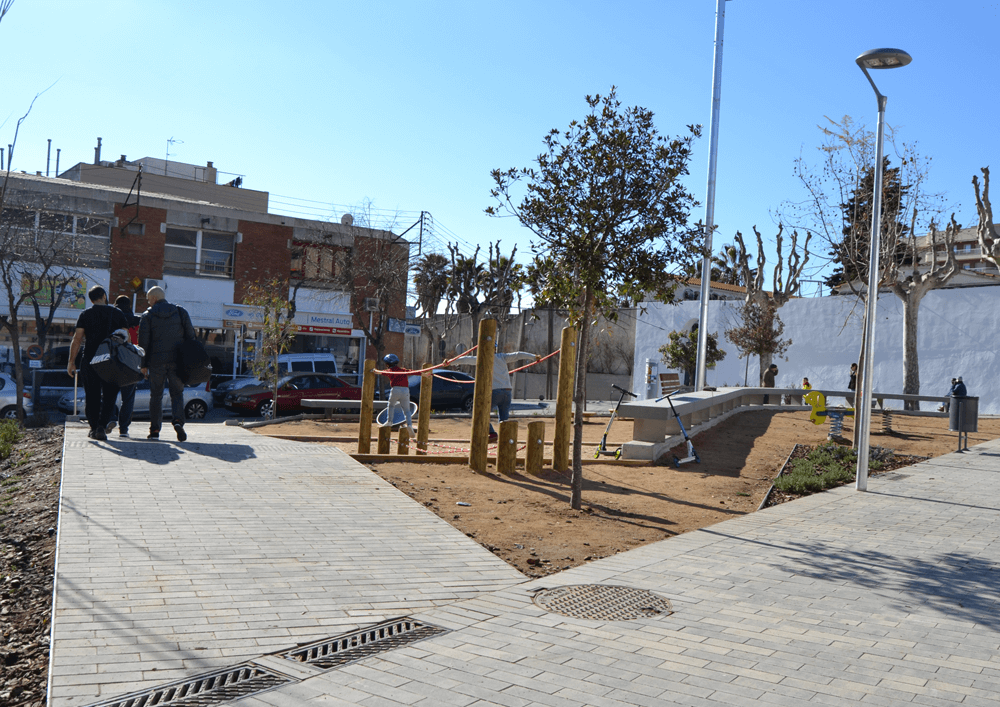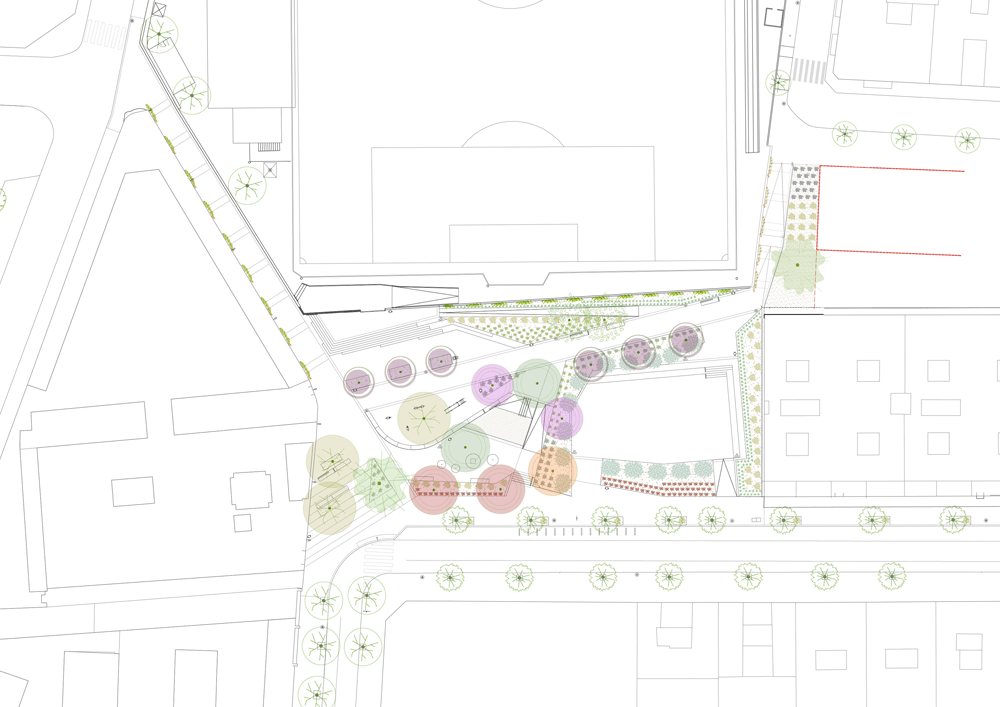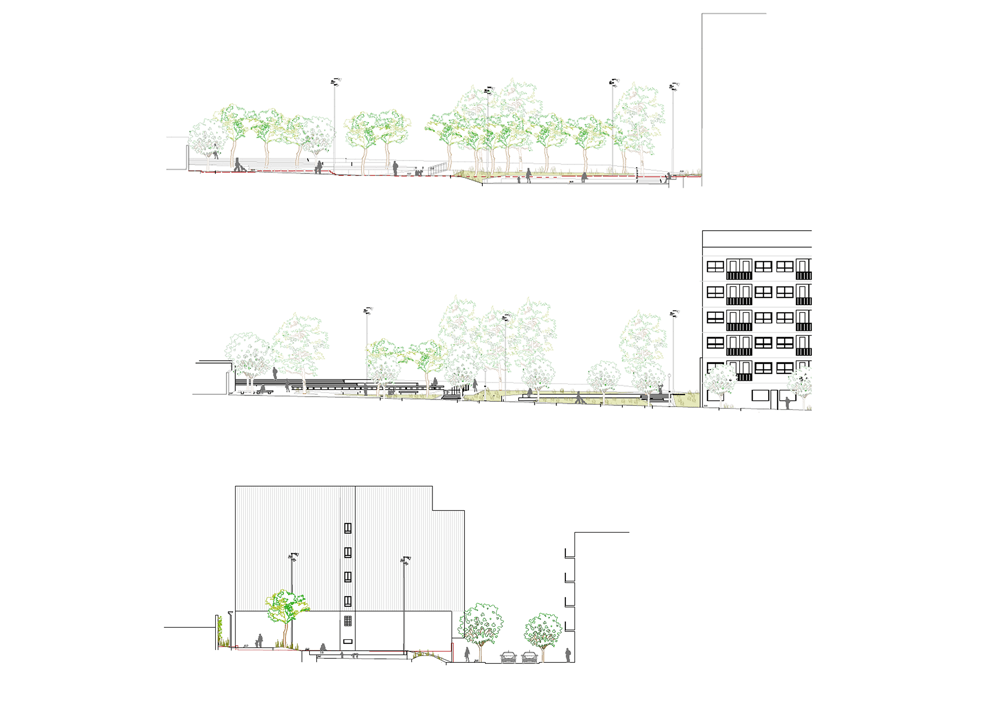 The project approaches the Maresme Square (Plaça Maresme) and its surroundings with an integrated way through a complex project that goes from collaborative diagnosis to executive re-design project and site management.
The project was a municipal initiative to embrace the social dynamics that were already taking place in Plaça Maresme, as a meeting point for both residents of the neighborhood and users of the sports facilities attached to the public space. 
Socio-territorial studies and masterplan held a significant participatory deployment that included neighbors, neighborhood organizations and associations and children from both nearby schools and Municipal Children's council. As a result of the analysis of the urban dynamics that were taking place and the dialogue between the various agents involved, it established the strategic lines of the project from which, on the one hand, it was drafted the urban planning project and on the other hand it promoted a series of measures to improve coexistence and citizen empowerment.
The redesign of the square highlights the value of the adjoining buildings, dignifies their accesses, improves their between connection and enhances active mobility through the pedestrianization of the square's street. This gesture defines a new axis that crosses the area and that apart from acting as a space of passing by or passing time, organizes the rest of the surrounding ambits that fit into the natural topography of the site, eliminating the containment walls and stairs that before structured watertight levels. 
Among the different uses which are taking place, there is a programmable outdoor scene and various play areas understood as growth and learning spaces. From the landscape point of view, the project uses a combination of bush vegetation and native clinker, a move that helps to delimit the different environments but at the same time helps to keep up a certain perceptual connection among them, with trees that provide shade and improve the quality of comfort for the users.  
The selected plant species help to increase significantly the biodiversity of the environment giving continuity to the strategy already initiated by the municipal government.
Place
Premià de Mar
[28,071  inhabitants]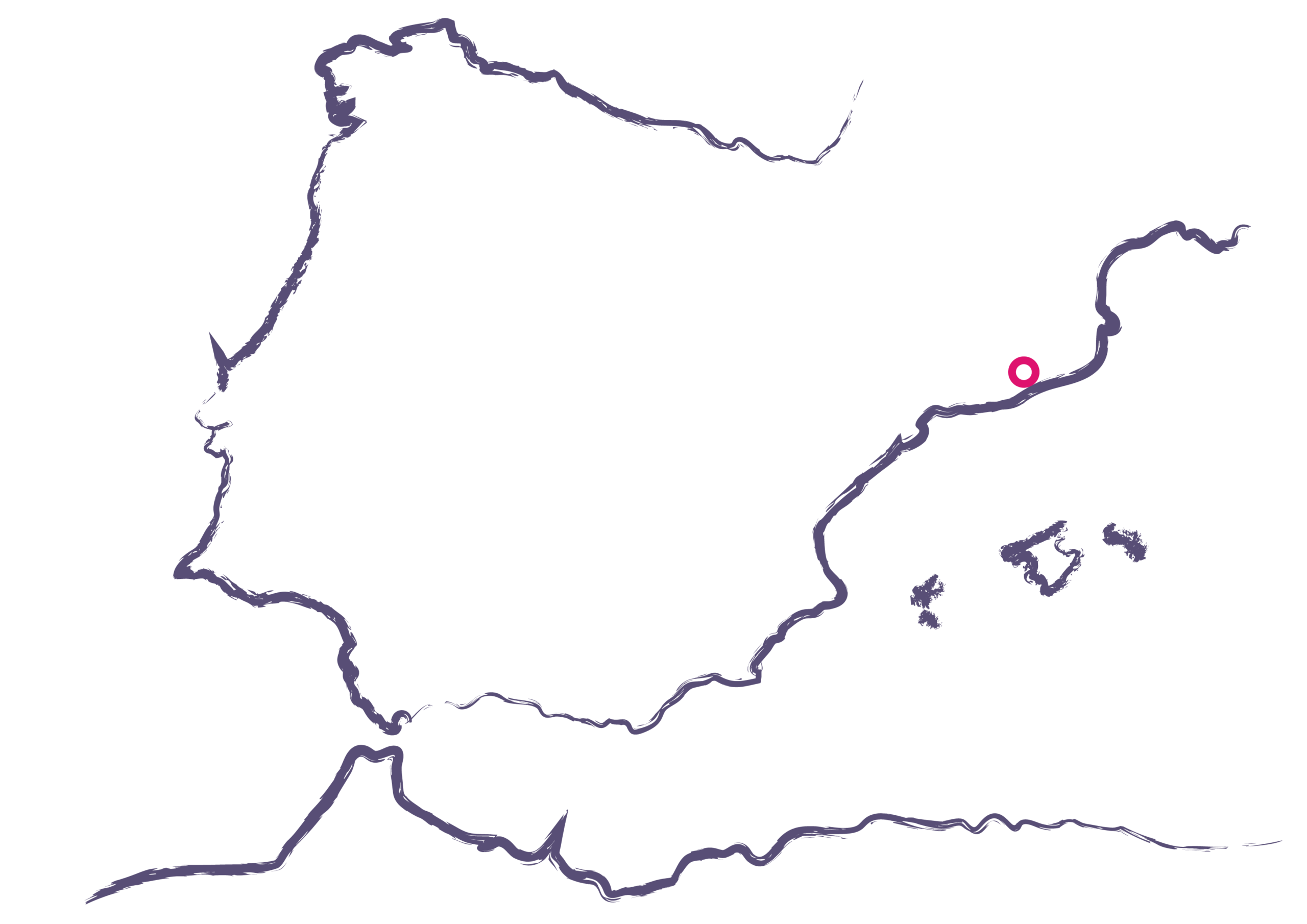 Scale of the project
Neighborhood
Public space
Type of project
Urban Strategies
Citizen cooperation
Public space design
Duration
Collaborative Diagnosis:
6 months [2016]
Urban planning  project: 
6 months [2017]
Site management: 
6 mesos [2018]
Promoter
Barcelona Provincial Council, 
City Hall of Premià de Mar
Team
*estel (Arnau Boix, Alba
Domínguez, Marc Deu )
MonoDestudio, Laia Vilaubí,
Pere Santos, Ingenieros
asociados SA, Roger
Bancells, Alarona Tècnics
Collaborated
Neighbors of Premià,
Local entities and
associations,
Municipal Children's Council
of Premià de Mar
Study 
Read the full report at issuu