Poligoneres: Diagnosis.
Gender Justice in the Industrial Areas on the Right Bank of the Besòs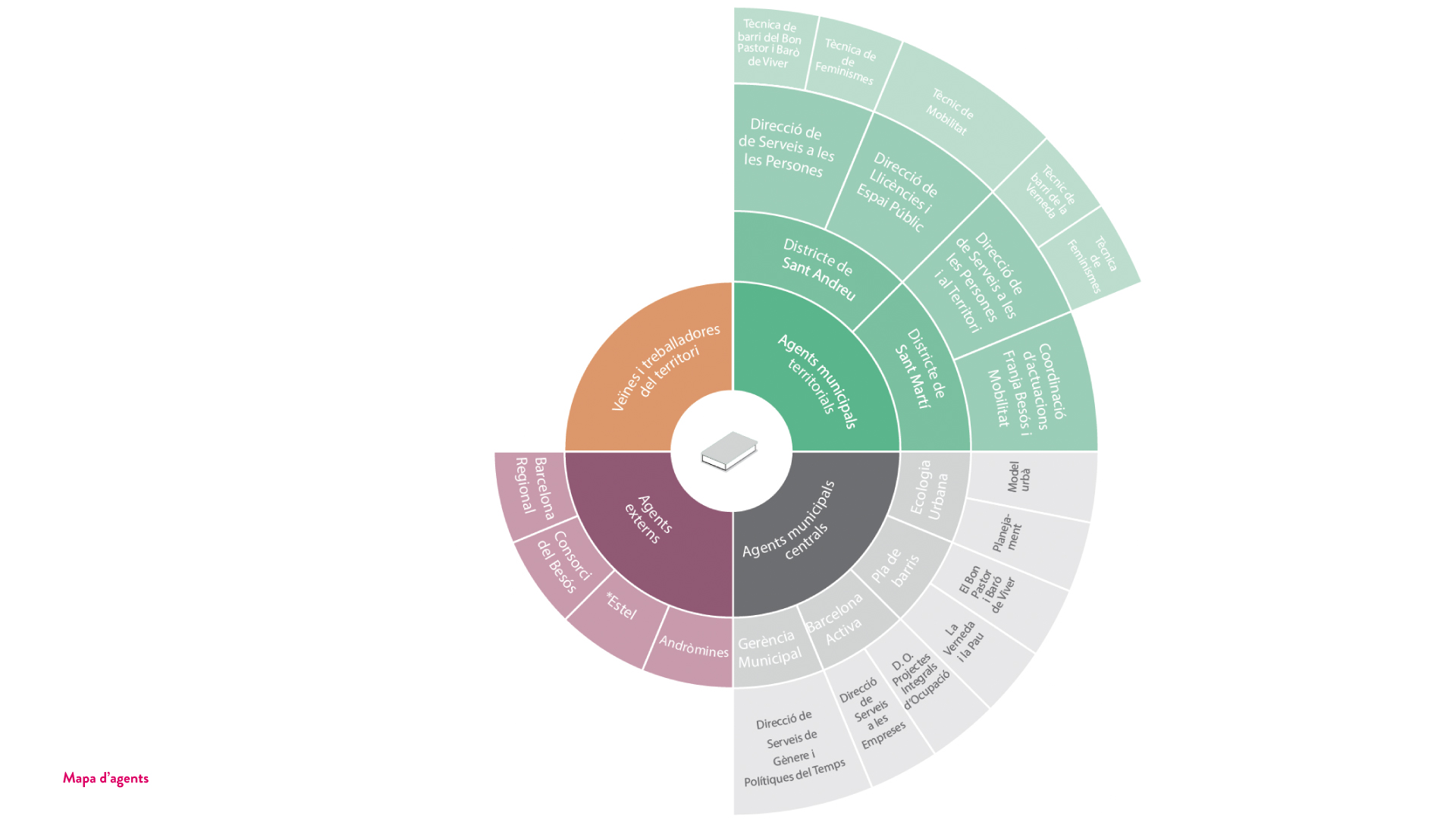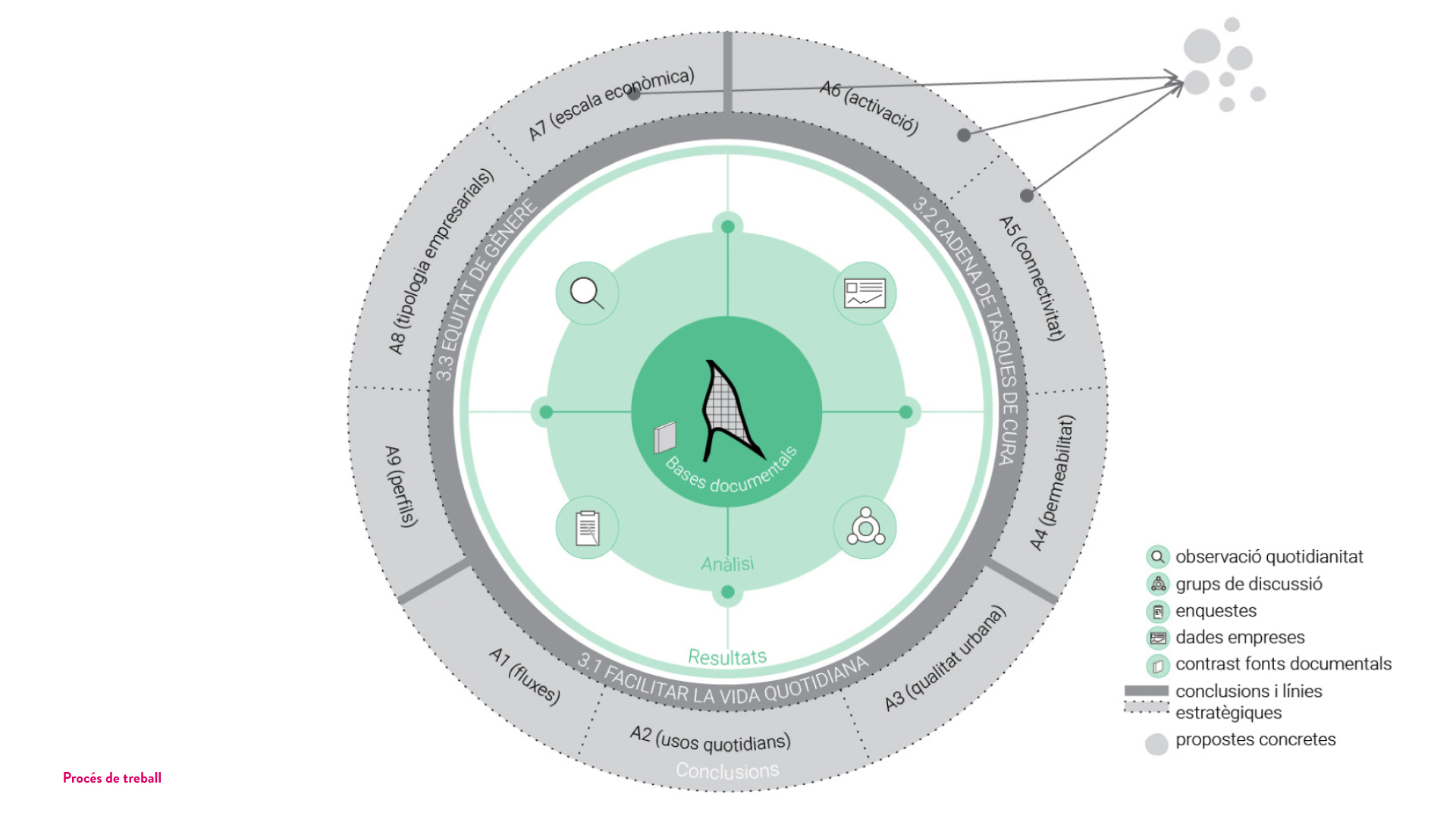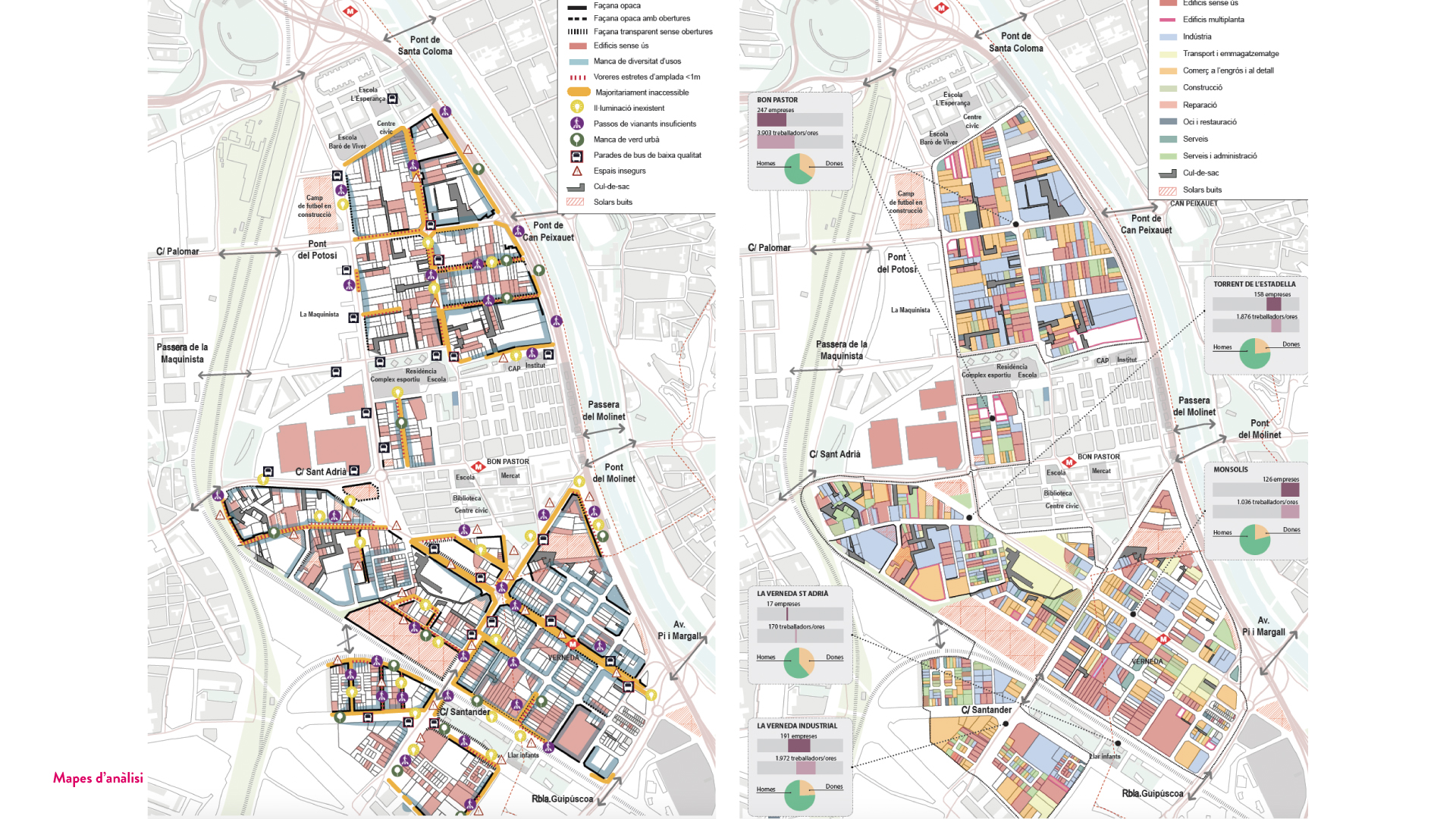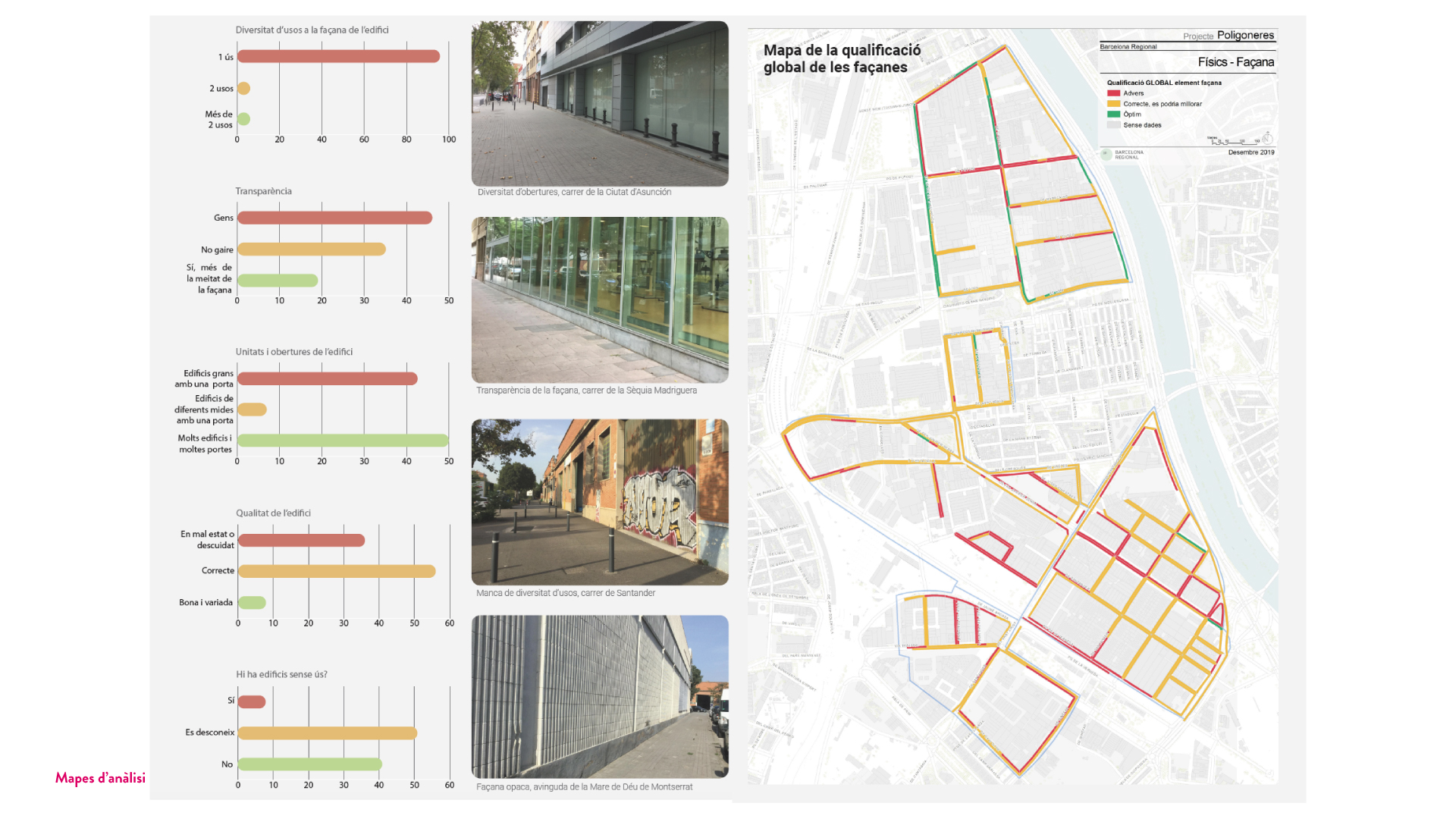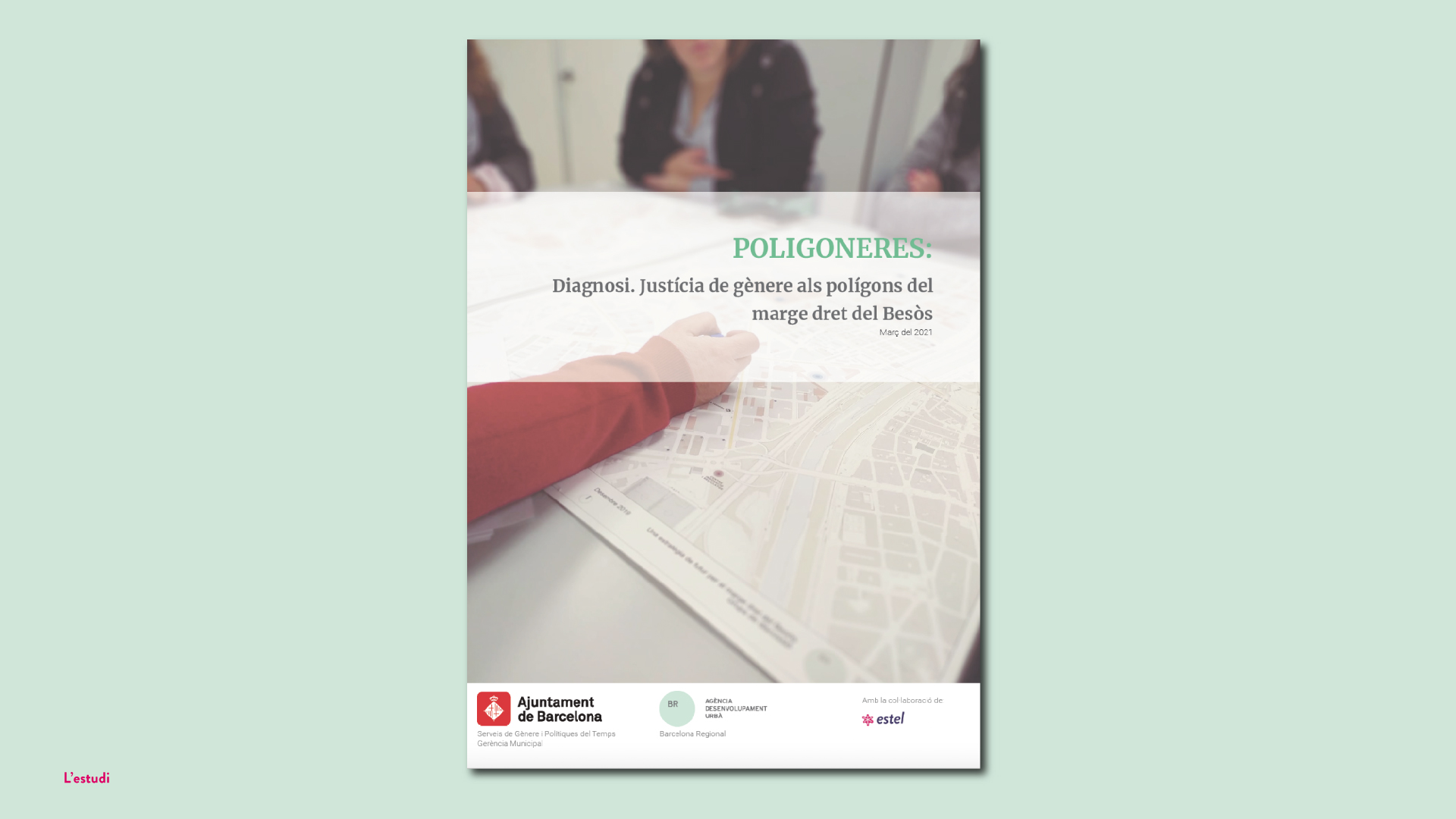 "Poligoneres" is a study that focuses on the industrial areas in the right bank of the Besòs River, including Bon Pastor, Torrent d'Estadella, la Verneda Industrial, and Montsolís. The industrial areas in the right bank of the Besòs require a comprehensive intervention with a gender-inclusive perspective to promote the transformation of urban spaces in terms of accessibility and safety. This transformation aims to ensure that everyone can work, use these industrial areas, and move around the area with full autonomy and equal opportunities. Moreover, it is essential to progressively shift towards an economic model with innovative and social criteria, placing elements of feminist economics at the forefront. This includes promoting quality employment for women, supporting women's entrepreneurship, and increasing their participation in traditionally male-dominated sectors, thus empowering them within society. Furthermore, it is crucial to ensure that caregiving and other life-sustaining work can be carried out under the best conditions.
Therefore, the strategic objective of "Poligoneres" is twofold: on one hand, it aims to bring about a transformation of the public spaces within the industrial areas based on an urbanism of everyday life. On the other hand, it seeks to make these industrial areas engines for gender justice in the economic world. 
Collaboration in this study is structured into three support blocks: research, writing, and representation.
Place
Barcelona
[1,620,343 inhabitants]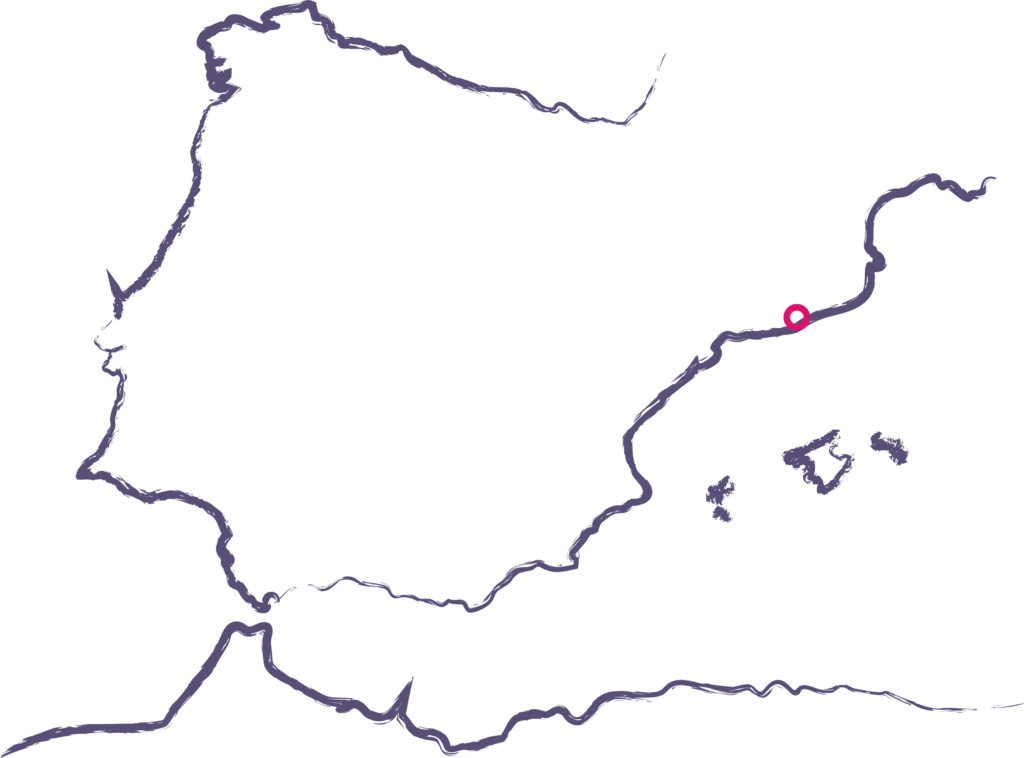 Type of project
Urban Strategies
Urban pedaogy
Duration
5 months [2020-2021]
Promoter
Gender Services and Time
Policy Department, Barcelona
City Council

Barcelona Regional Urban
Development Agency, S.A
Team
*estel (Alba Domínguez Ferrer,
Arnau Boix i Pla
Konstantina Chrysostomou,
Marc Deu Ferrer)

Barcelona Regional Urban
Development Agency, S.A
(Ana Paricio Cárceles)
Study
Read the full report at