Confluence in Valencia's Central Market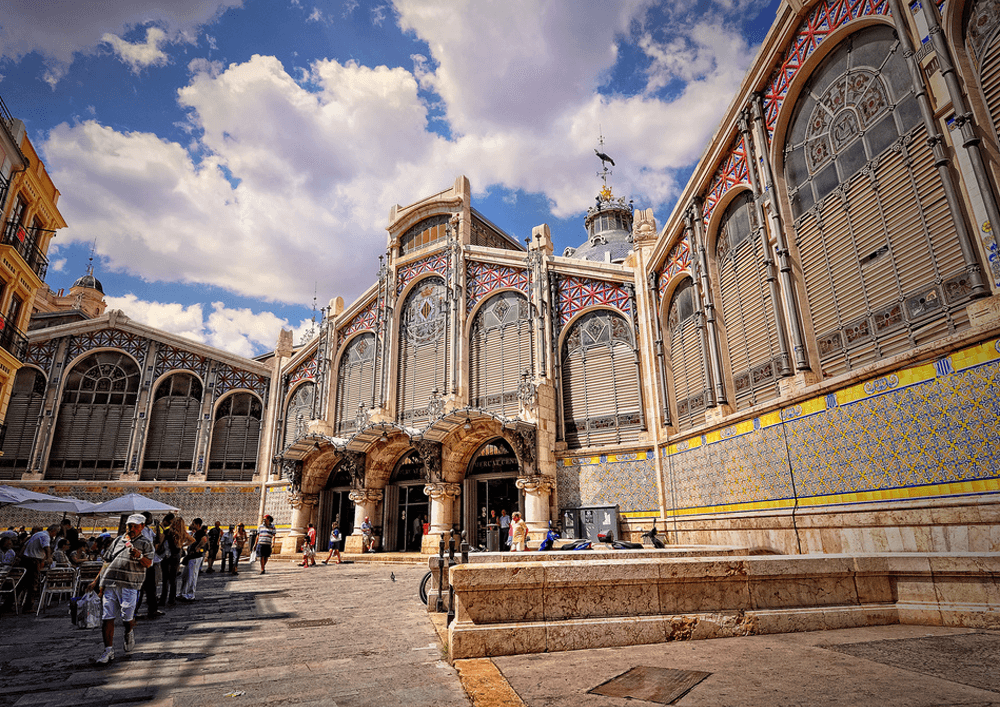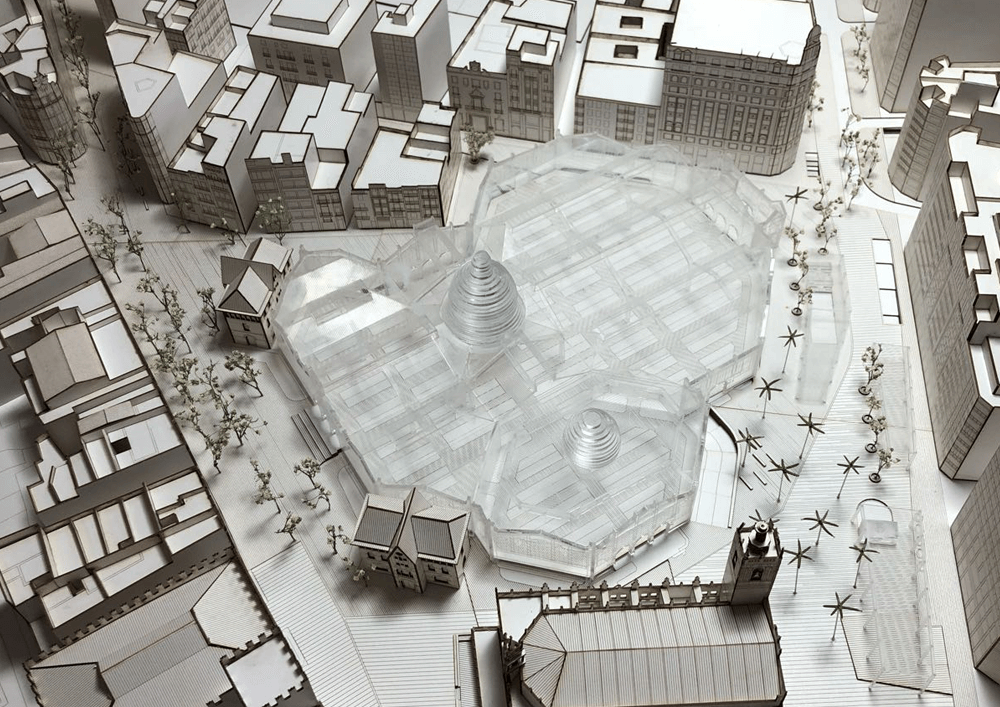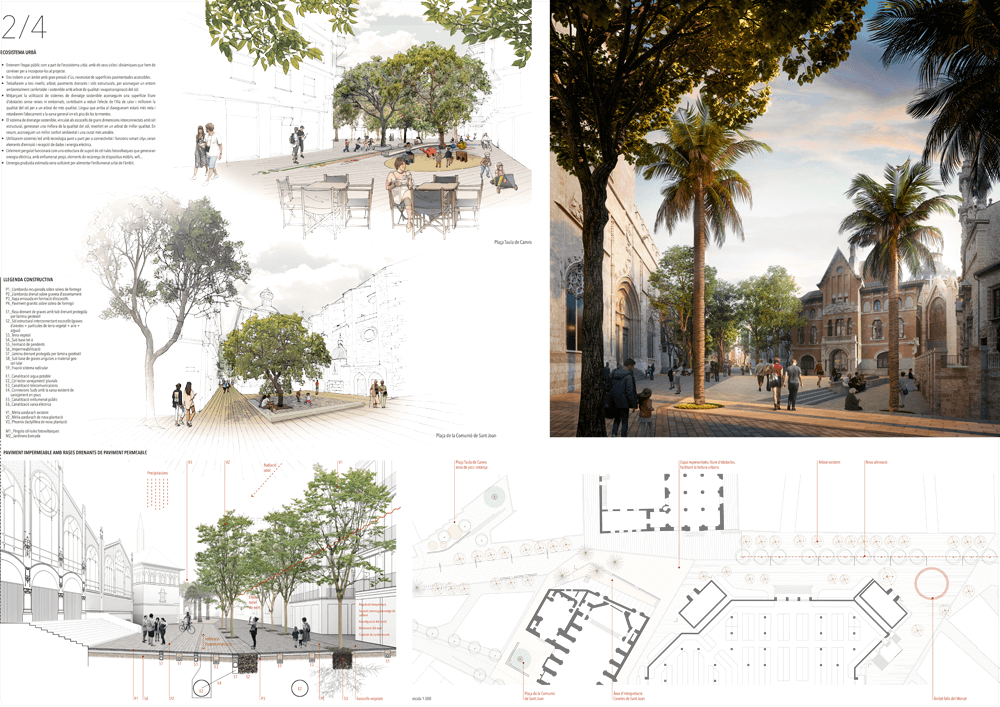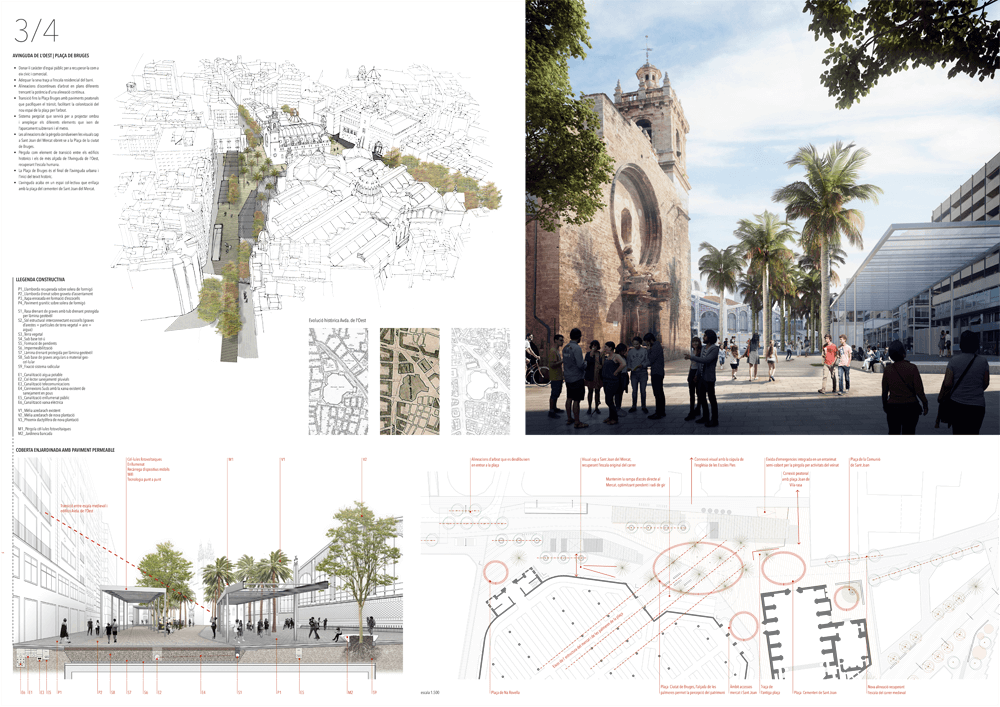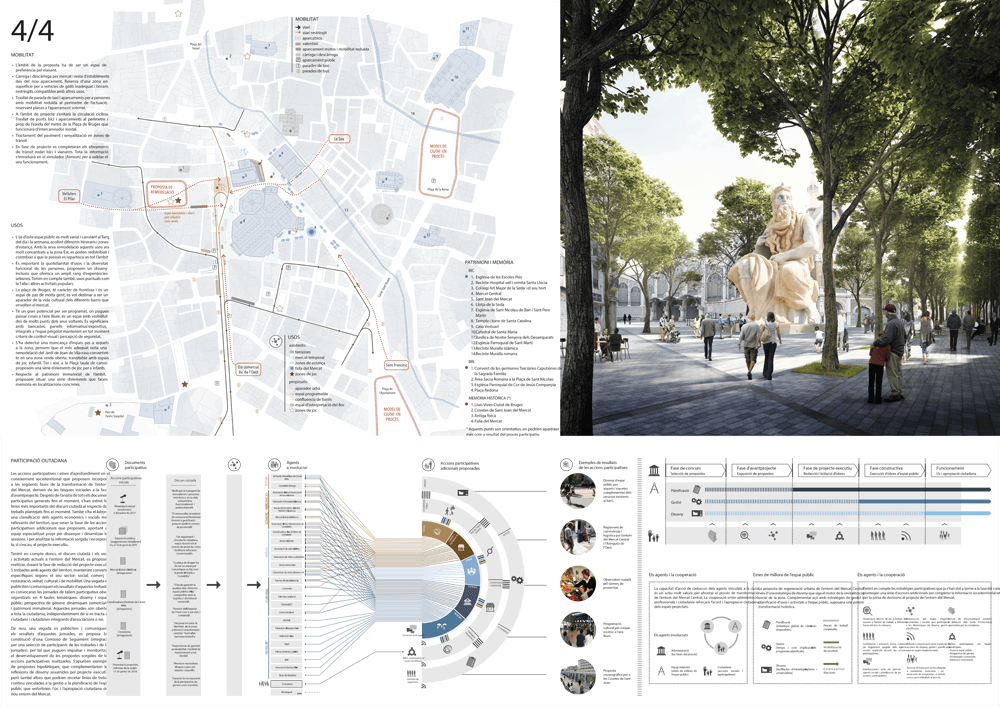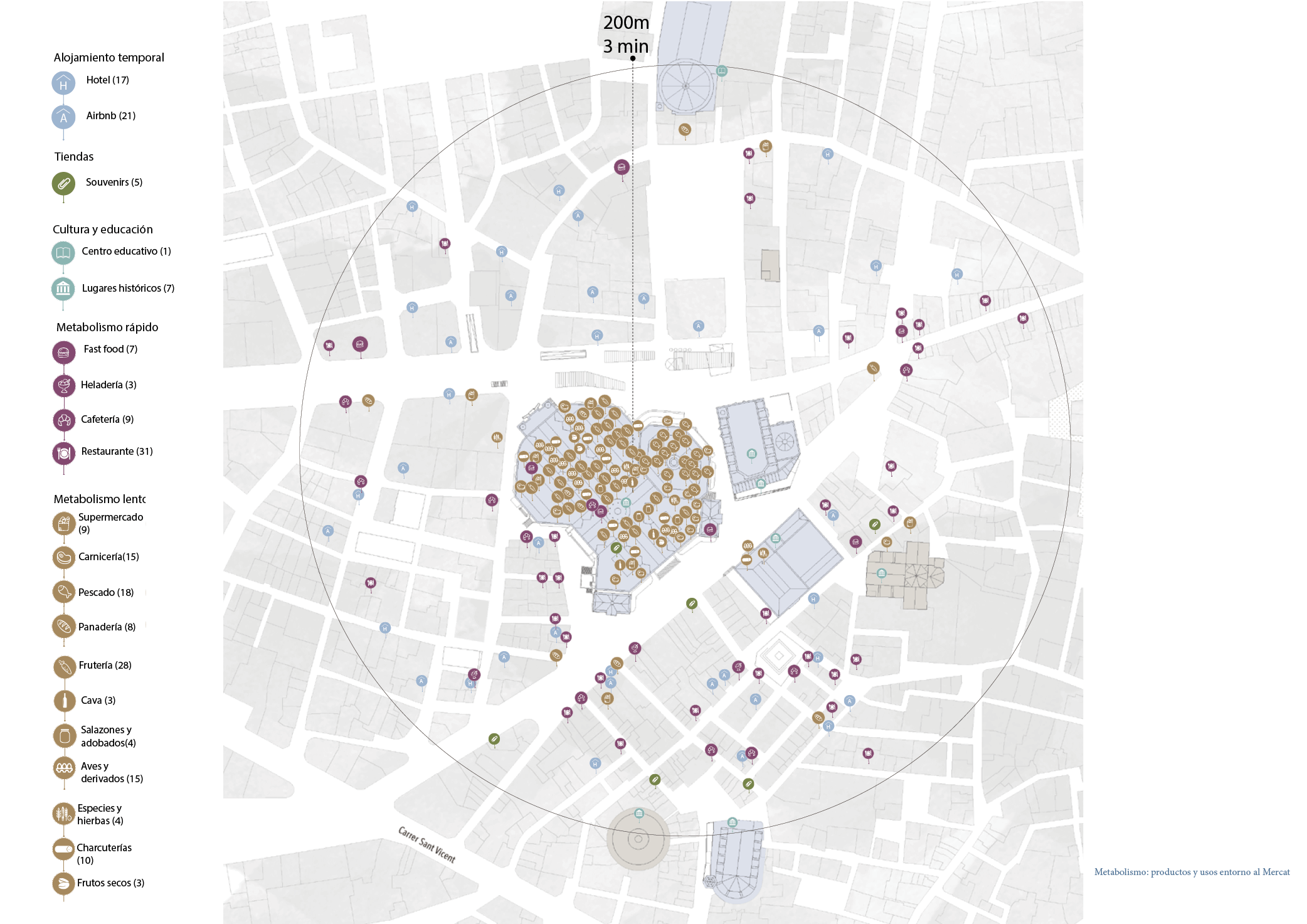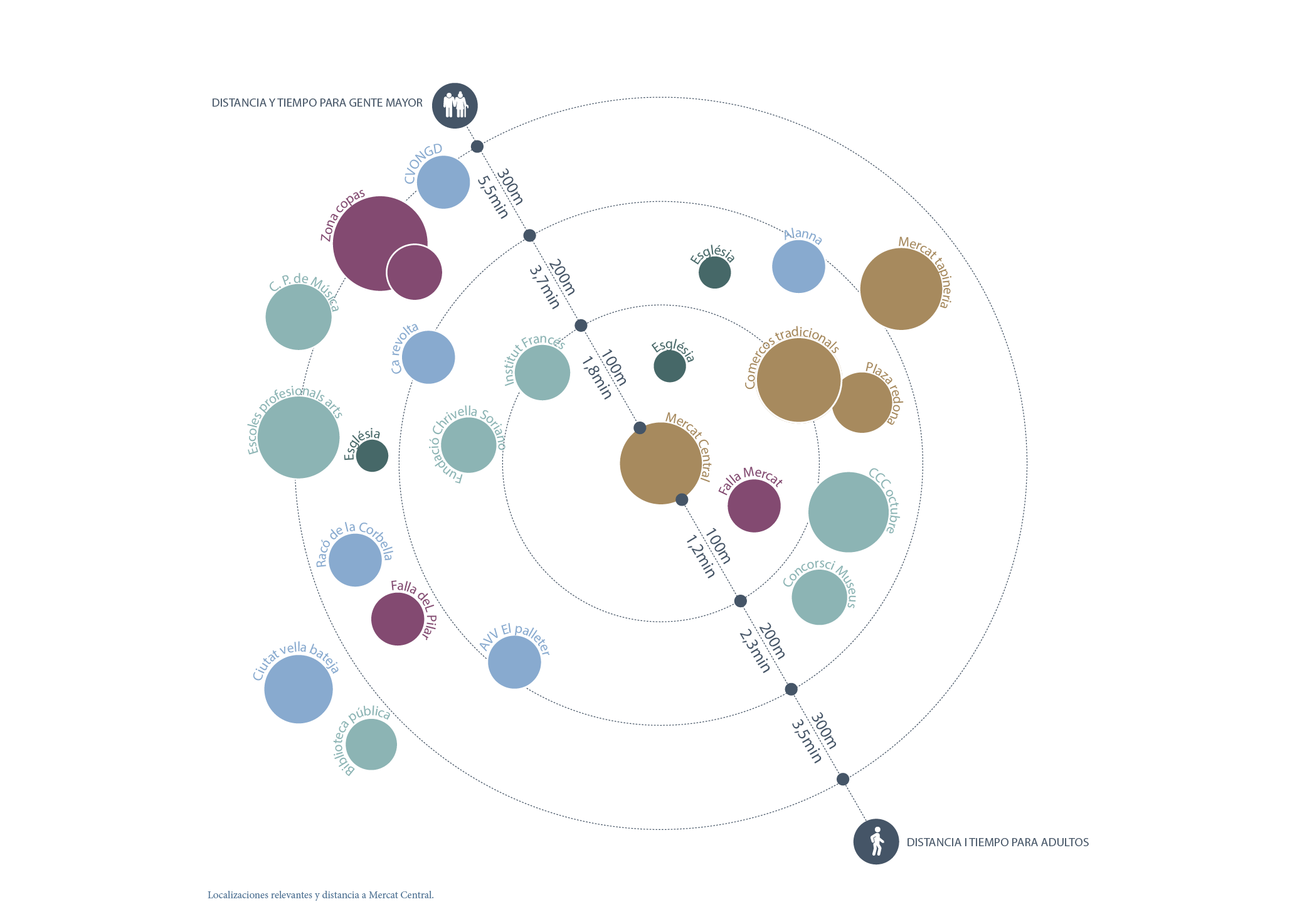 The proposal Confluència was the winner of the competition organized by the Generalitat Valenciana in order to remodel Bruges square and other public spaces around the Central Market of the city of Valencia. The project, led by the architects Elisabet Quintana and Blanca Peñín, opted for a transdisciplinary and participatory approach, with the firm intention of facilitating the creation of a space of coexistence around this commercial node, the Central Market, which is a historical symbol and a landmark for the inhabitants and visitors of Valencia.
The conception of public space as a natural extension of the Market itself, and vice versa, respects and reinforces the social, cultural, and commercial dynamics of the urban environment. The final proposal addresses the neighborhoods' socio-territorial circumstances not only through urban design, but also through social strategies to visualize the different human realities that enclose an important social building such as a public market. These strategies range from proposals for neighborhood programming to public spaces that strengthen human connectivity with the Velluters neighborhood, to measures for reversing the gentrification process in Valencia in general, and the Ciutat Vella district in particular.
The  Confluència's team transdisciplinary context has allowed the incorporation of diverse perspectives throughout the process of reflection, proposal, and writing, which include considerations on governance, citizen participation, and gender.
The redevelopment is expected to begin in 2020.
Place
Valencia
[794 288 inhabitants]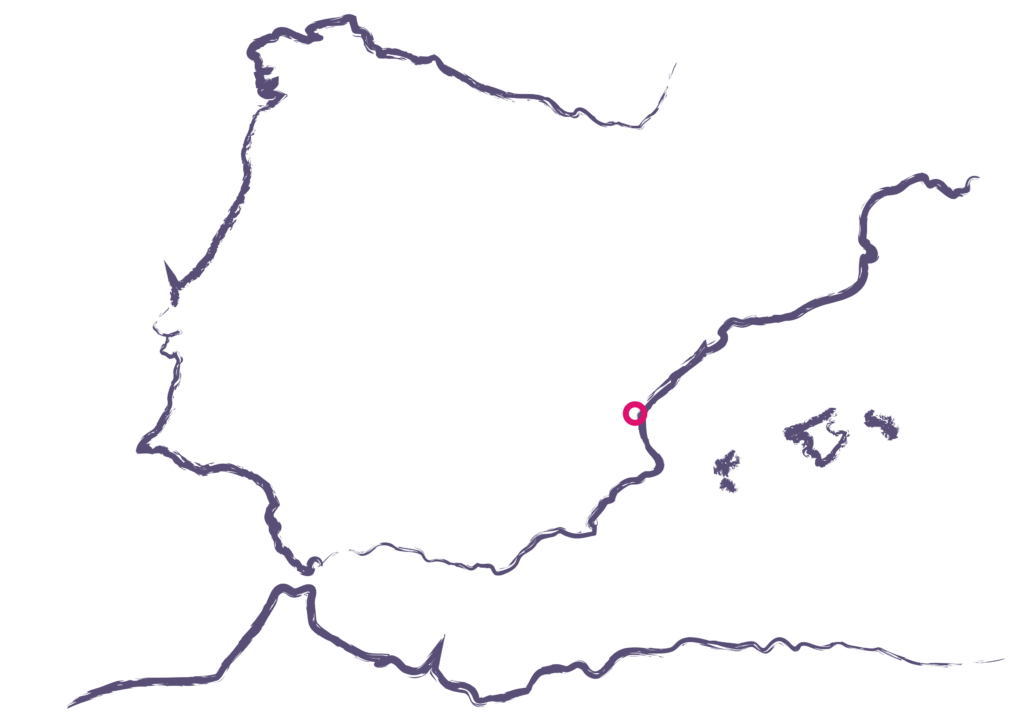 Scale of the project
Municipal
Public space
Tipus de projecte
Estratègies urbanes
Disseny d'espai públic
Promoter
Generalitat Valenciana,
Municipality of Valencia
Team
UTE Quintana-Peñín  (Elisabet
Quintana i Blanca Peñín)
Equip transdisciplinar: Peñín
arquitectes, Espinàs i Tarrassó,
*estel, monoDestudio, Inés
Novella, Planifica Urbanismo y
Gestión, Enrique Giménez, Joan
Seguí, María Pedro Ferrer
Collaborators
Local entities and associations