Executive project of the Plaça del Pi (Phase 2)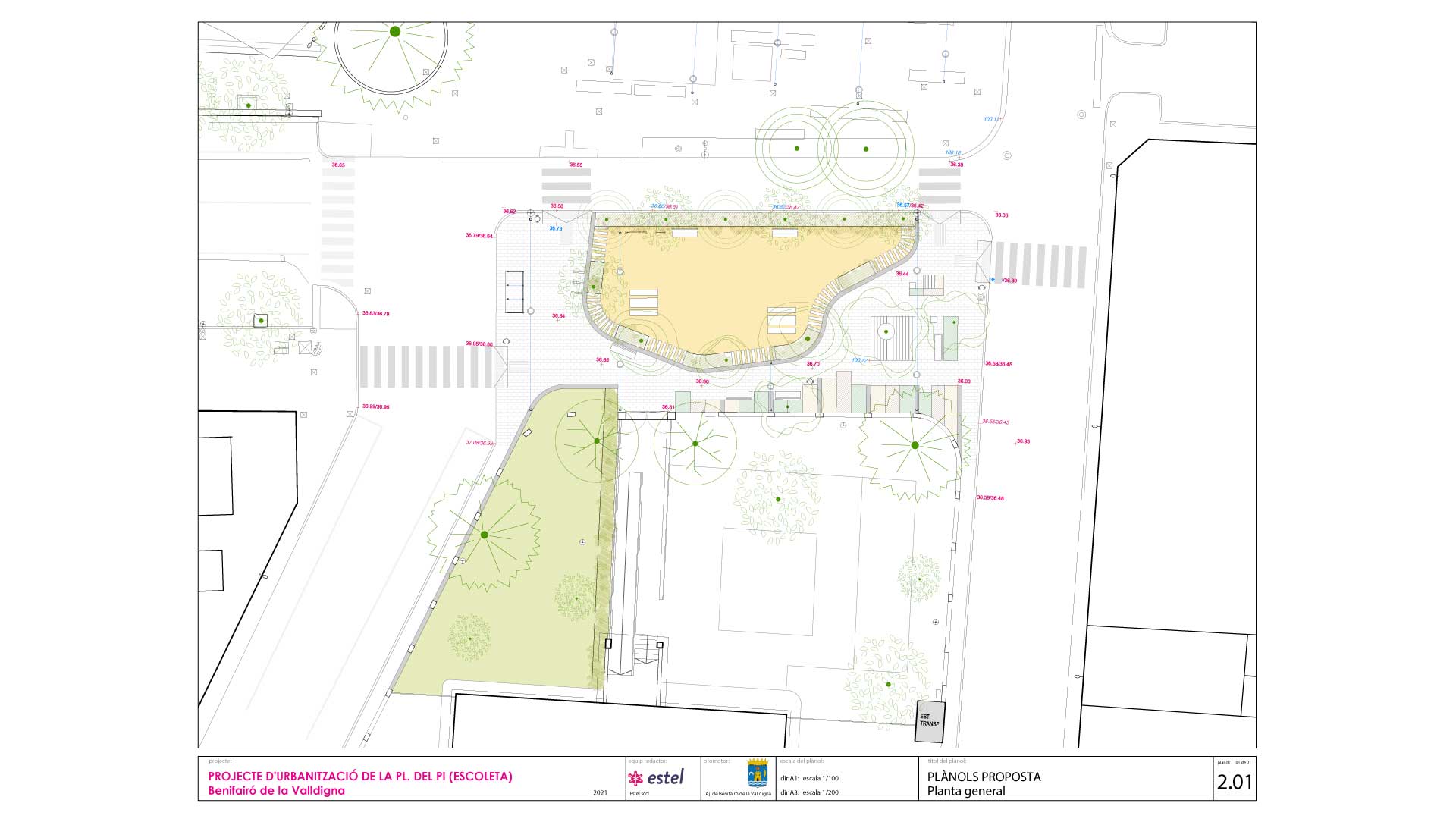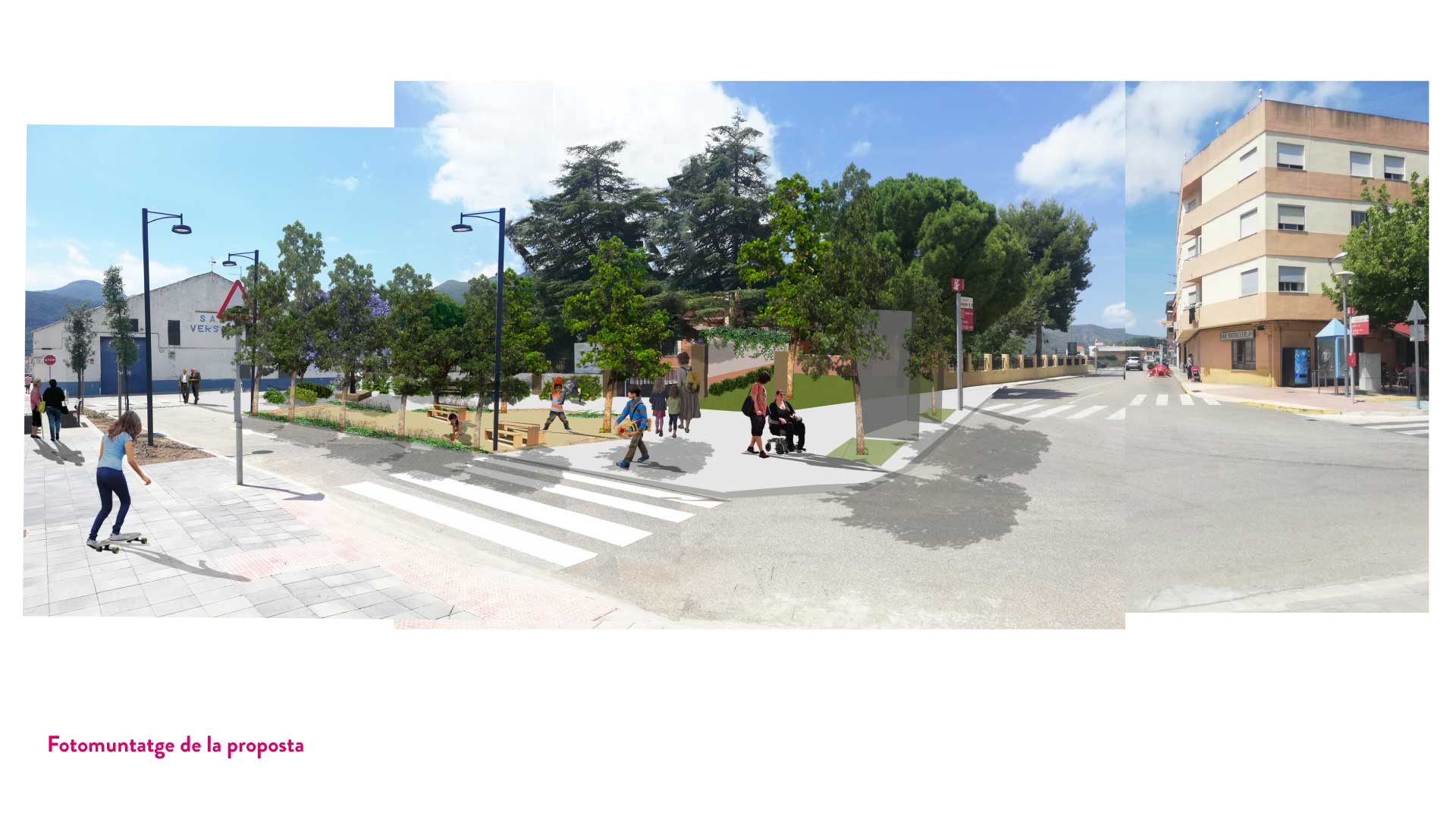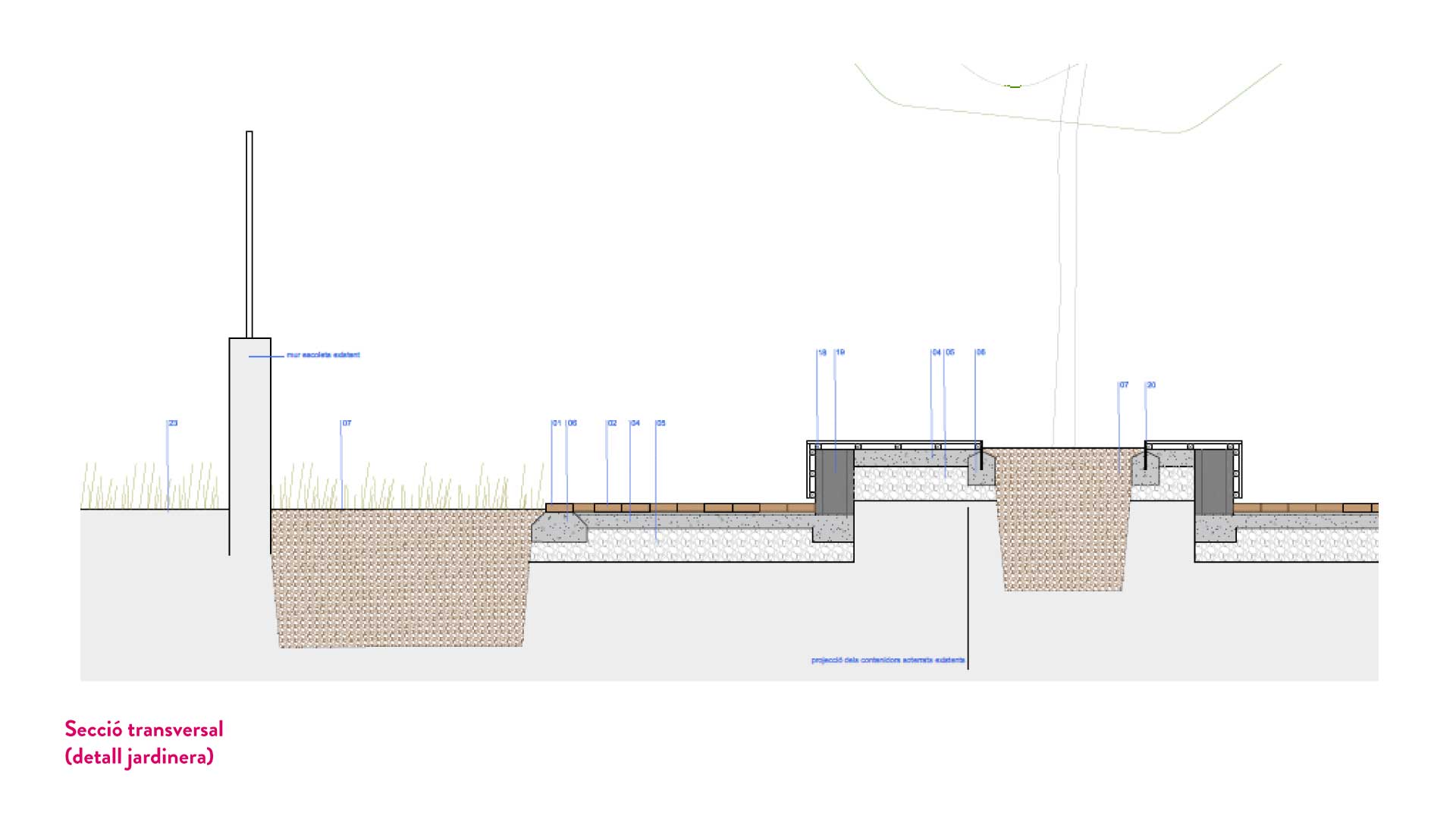 The urbanization project is the second phase of the transformation of Plaça del Pi, in continuity with the works carried out on the other side of Ricardo Romero street, at the entrance to "Jaume II El Just" public school.
The proposal is made of conversations held with the teaching team of the educational center. It aims to alleviate the public space giving priority to the pedestrian and increase the play and stay spaces of the Plaza del Pi to facilitate the development of related activities to everyday life and improve the relationship between the nursery building and the rest of the square.
The design of the square is organized from a large esplanade of compacted sand, the planting of new plant species, trees, and shrubs, and the installation of new living elements that also act as potential play areas. The project also seeks to redefine the perimeter fence of the building to improve the visual connectivity of the building with the street and to take advantage of part of the interior spaces as new public spaces available to the general public.
Place
Benifairó de la Valldigna 
[1.592 inhabitants]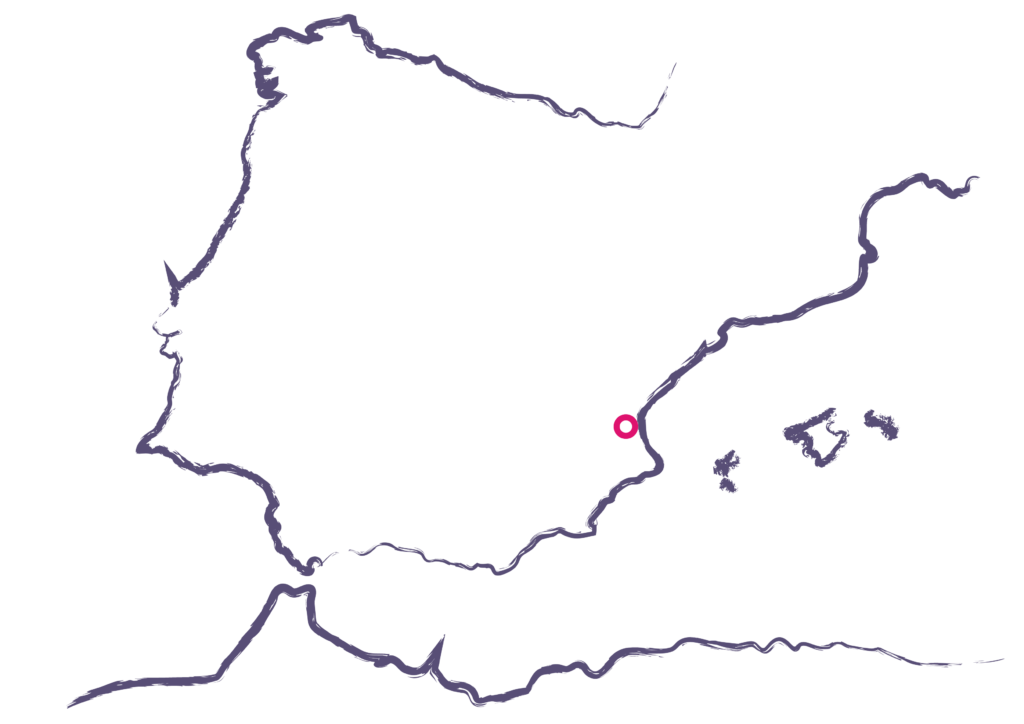 Type of project
Public space design
Promoter
Municipality of Benifairó de la
Valldigna and Diputació de
València
Team
*estel (Marc Deu Ferrer i
Konstantina Chrysostomou,
Alba Domínguez Ferrer, Arnau
Boix i Pla)
7a+i arquitectura i enginyeria
Collaborators
Educational centre of
Benifairó de la
Valldigna