Can Quel, Creation Factory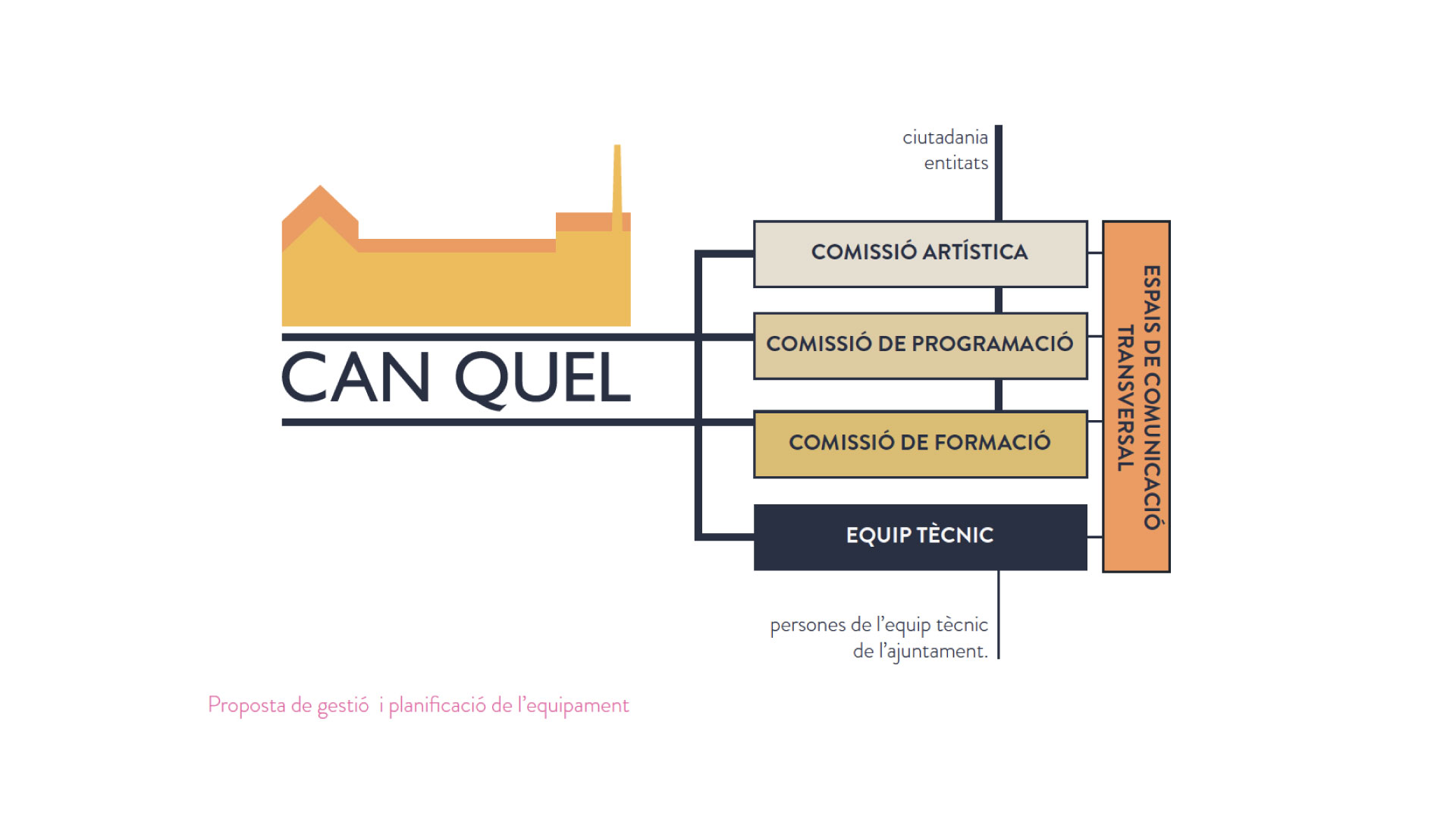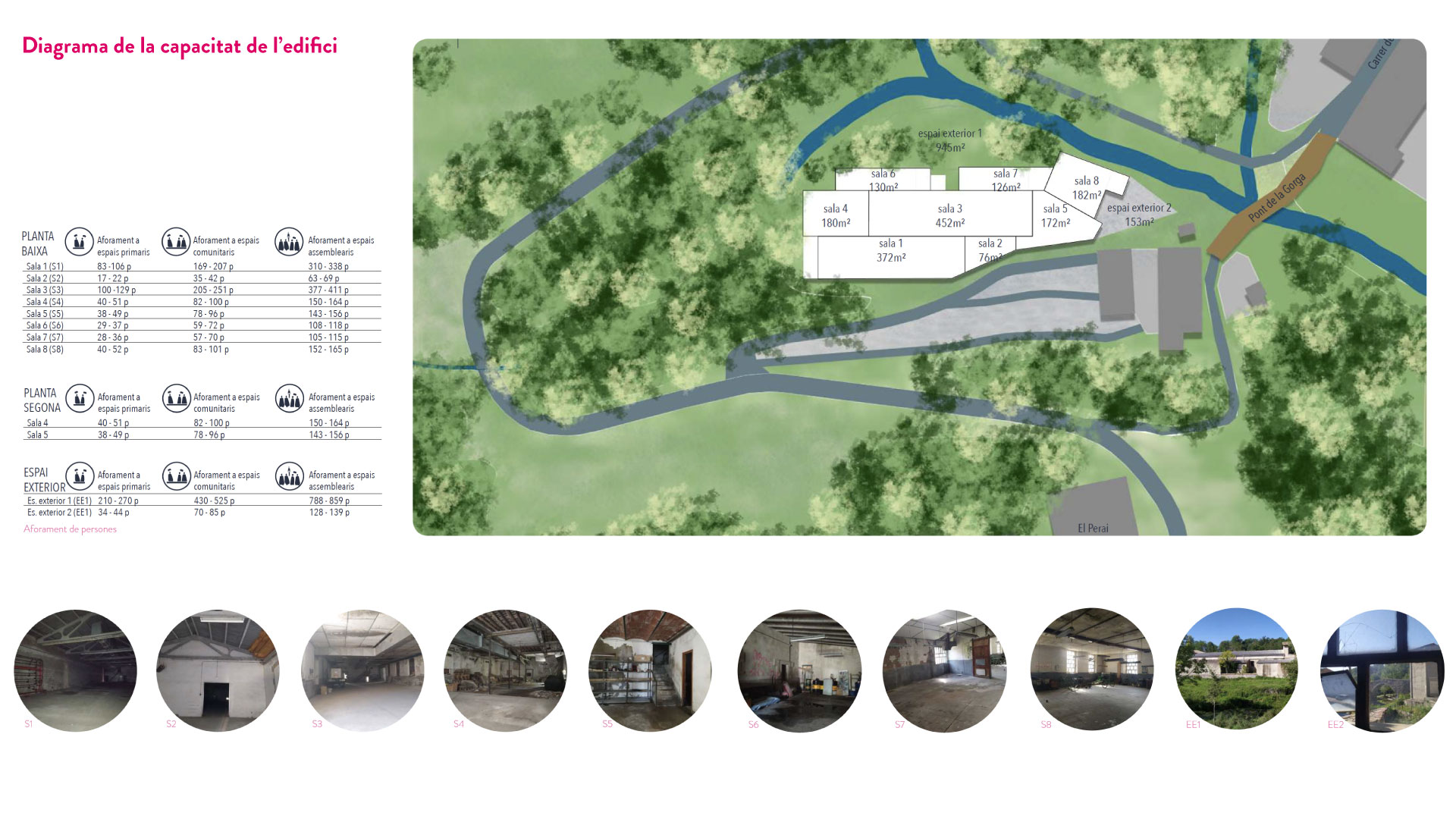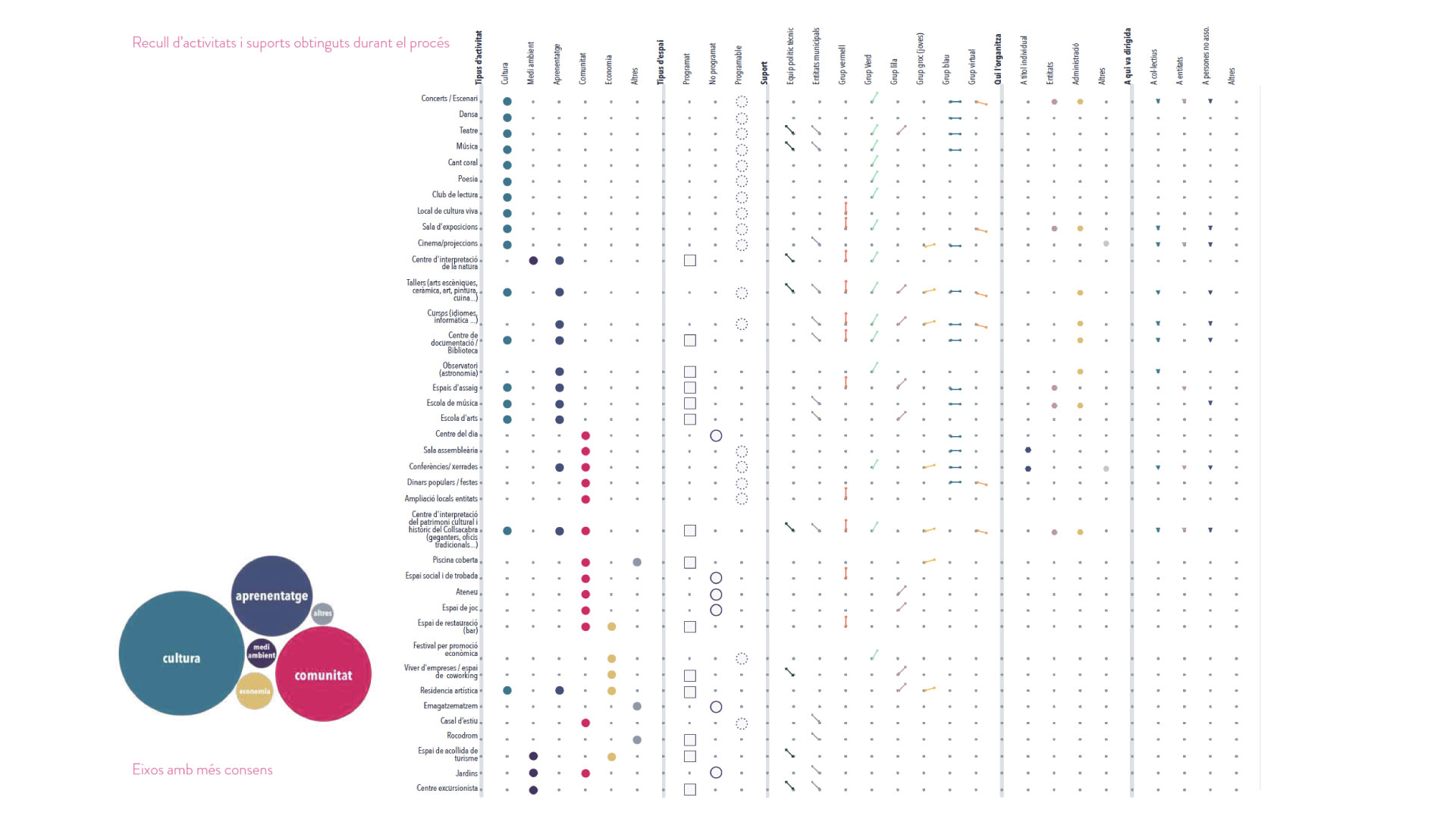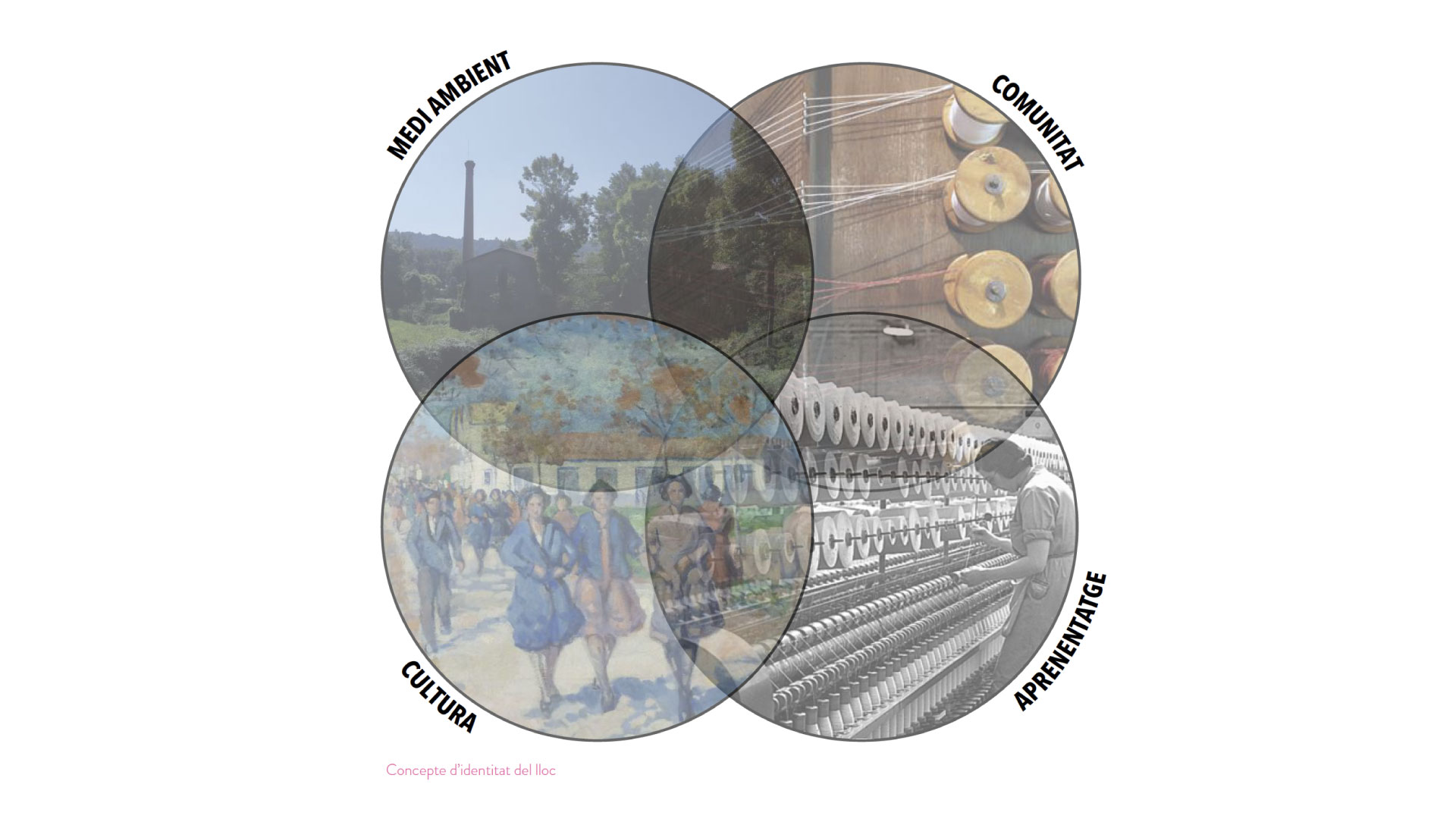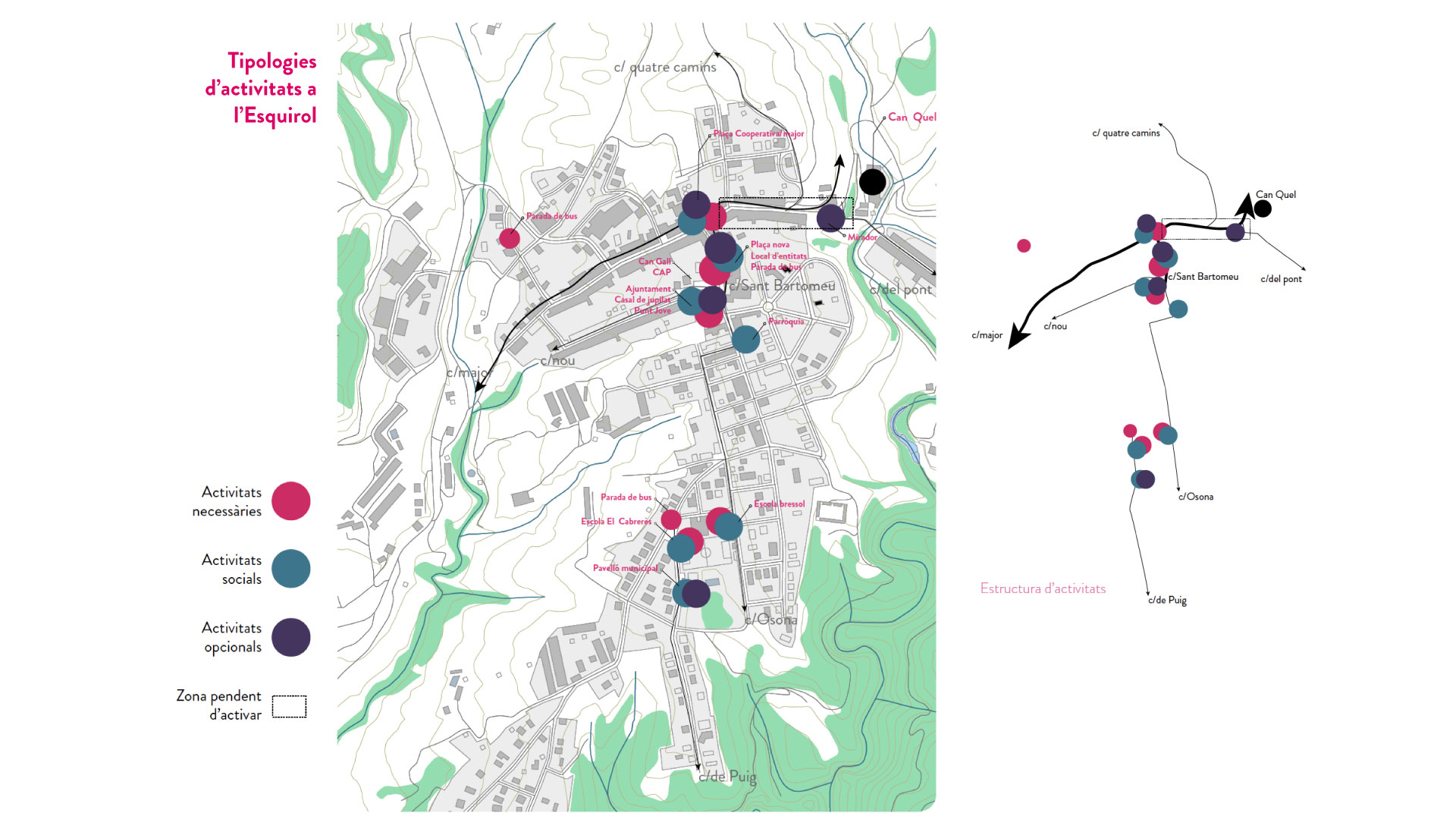 The old Can Quel textile factory, an emblematic building deeply rooted in the history of l'Esquirol, is transformed into a public center for socio-cultural creation. A factory of creation.
This municipal building recovers the idea of ​​culture, intervention and the link with the territory, and is committed to being a platform that contributes to social transformation and sustainable development in Collsacabra, and l'Esquirol in particular.
The Can Quel creation factory, re-exists based on the motto "our future is quality" that is still in the factory, but now is related to culture and community. Likewise, it provides answers to every phase of creative processes and knowledge production -generating individual and / or collective work spaces and making resources available to artists, entities, cultural and social agents and the general public. In addition, it offers educational resources and visibility of projects and activities that reinforce the municipality of Esquirol as a cultural and social pole in Collsacabra.
It is committed to a direct collaboration with the different groups to co-manage the equipment, in order to be the ones who shape and make the project grow. 
Can Quel creation factory would be defined from the following three axes:
Cross-border culture and education

Places of life and social gathering

Respect and commitment to the environment and the territory
The participatory process was designed following the PRA methodology (Participatory Research-Action) with the aim of incorporating the maximum diversity of intergenerational perspectives, and promoting an inclusive space at l'Esquirol. During the participatory process, the Functional Program, the architectural and urban intervention criteria, the management model, the execution phases and the management of the "meanwhile" were worked with the local community.
La renovació i revitalització de el camp de futbol abandonat del barri de Montornès Nord, un lloc ple de records per al veïnat, es va plantejar a partir d'una clara voluntat institucional respecte a criteris de sostenibilitat, i d'acord amb les necessitats i idees dels seus habitants. El projecte aborda els desajustos ambientals, de transport i econòmics de l'entorn, i redueix els problemes d'exclusió i segregació social. La planificació participativa del procés de treball va fomentar la multiperspectiva i va facilitar la presa de decisions des del punt de vista econòmic, ambiental i social: el reaprofitament urbà mitjançant la cooperació entre residents i administració en un escenari de transició energètica.
Es van desenvolupar diverses eines per incorporar les necessitats dels habitants, desplegant-les a manera de procés conjunt d'aprenentatge basat en projectes. Espais per al diàleg intergeneracional i l'intercanvi de records i experiències, marxes exploratòries cap a l'antic camp de futbol, activitats lúdiques i jocs per a la incorporació de la perspectiva de joves i infants al projecte i sessions informatives amb experts en economia social i projectes esportius. Aquestes eines han facilitat una estreta i efectiva cooperació ciutadana i administrativa.
El resultat d'aquest procés és un avantprojecte de parc urbà multifuncional que incorpora diverses estratègies de desenvolupament policèntric del municipi: integració mediambiental, programació esportiva, equipaments per a manteniment i d'usos adaptables, espais escènics,…
L'estratègia participativa no acaba en la fase de planificació. La implicació dels habitants també durant l'execució del projecte i l'activació de el parc és un actiu demostrat en les cures de l'espai públic, ja que tota la comunitat es corresponsabilitza, se'ls apropia i els respecta molt més.
Place
L'Esquirol
[2,181 inhabitants]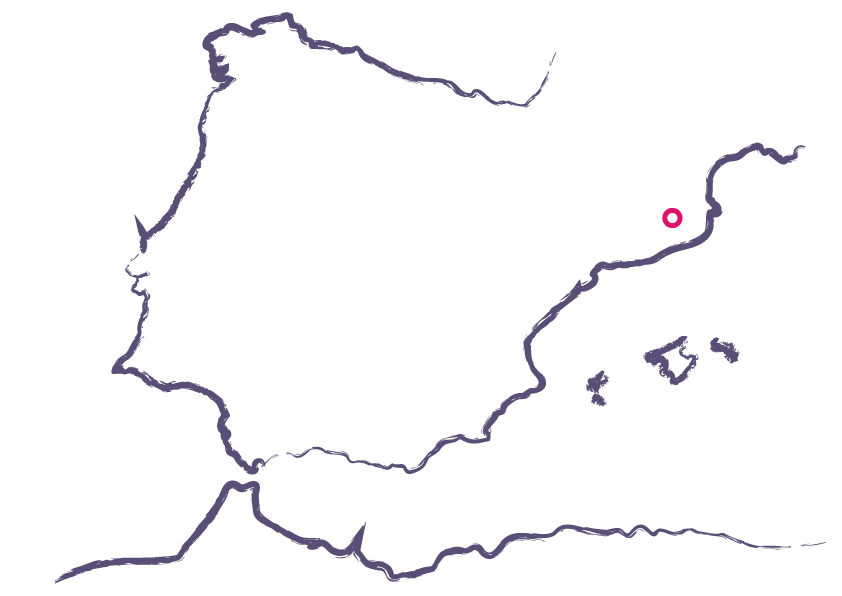 Type of project
Urban Strategies
Citizen cooperation
Promoter
Municipality of l'Esquirol
Barcelona Provincial Council
Team
*estel (Konstantina
Chrysostomou, Arnau
Boix, Marc Deu, Alba
Dominguez)
Collaborators
Neighbors of l'Esquirol
Municipal entities
Youth Centre
Technical and political team
of City's Council