Socio-Territorial Analysis in the Urban Landscape Study of Sants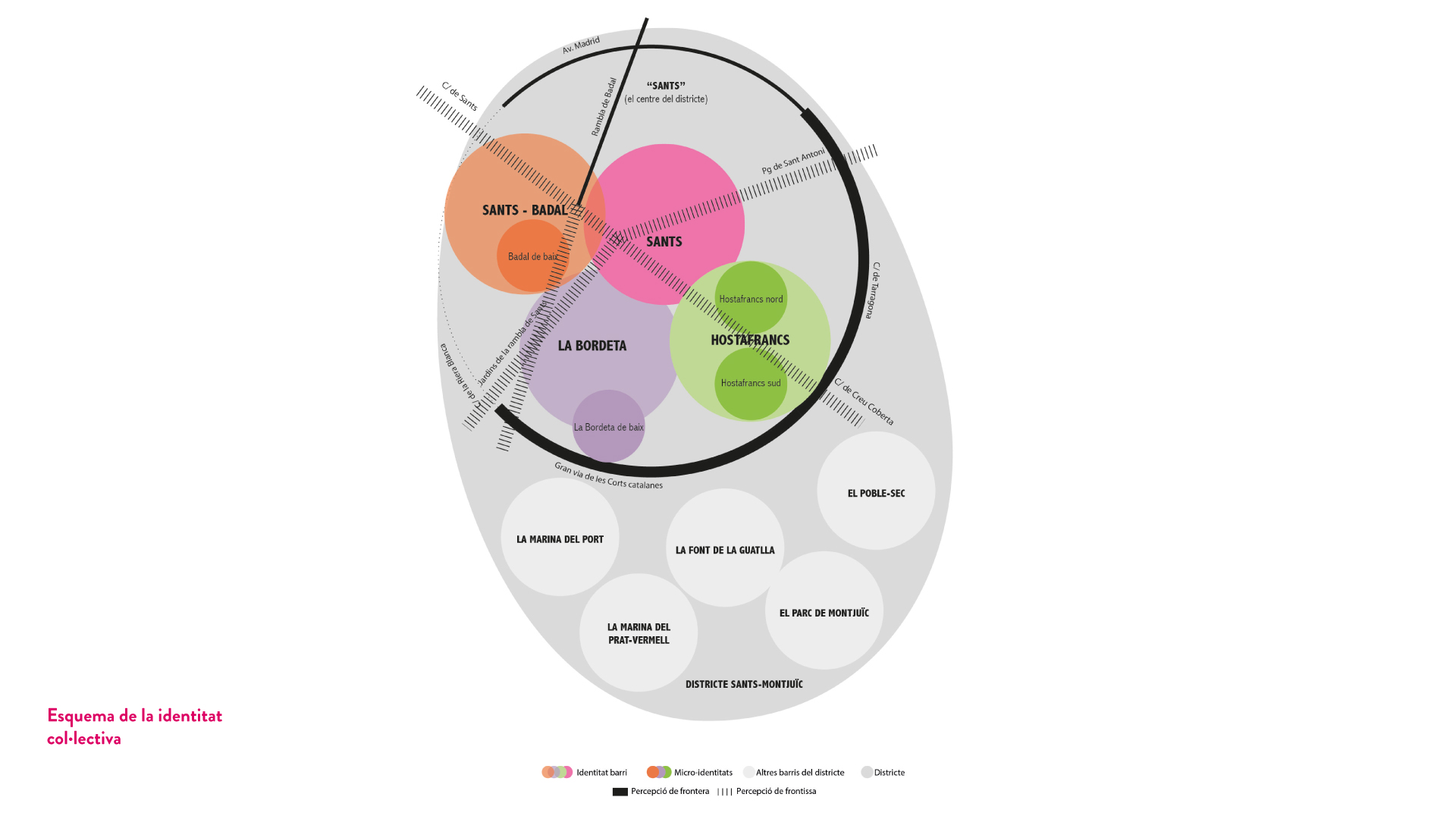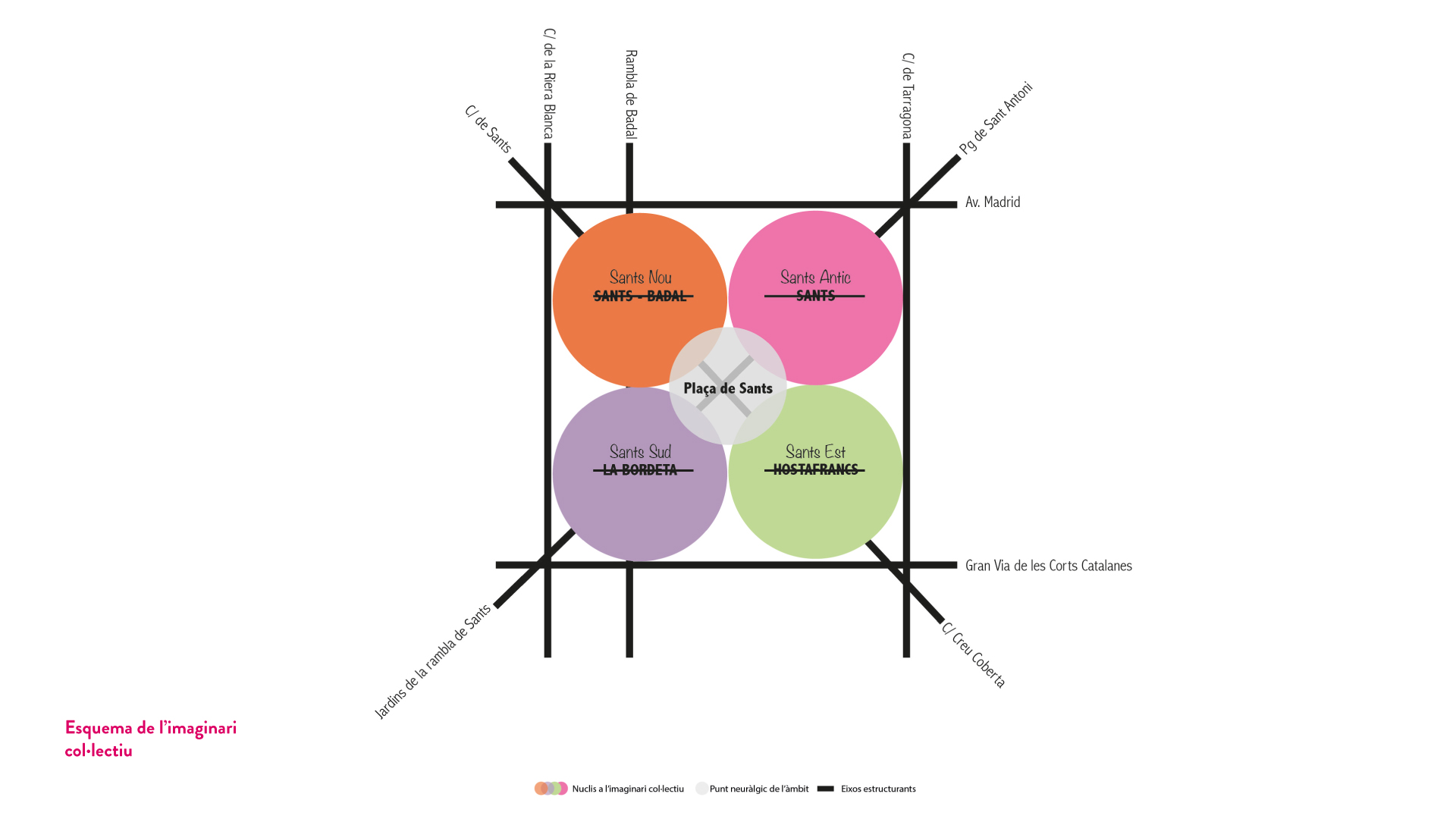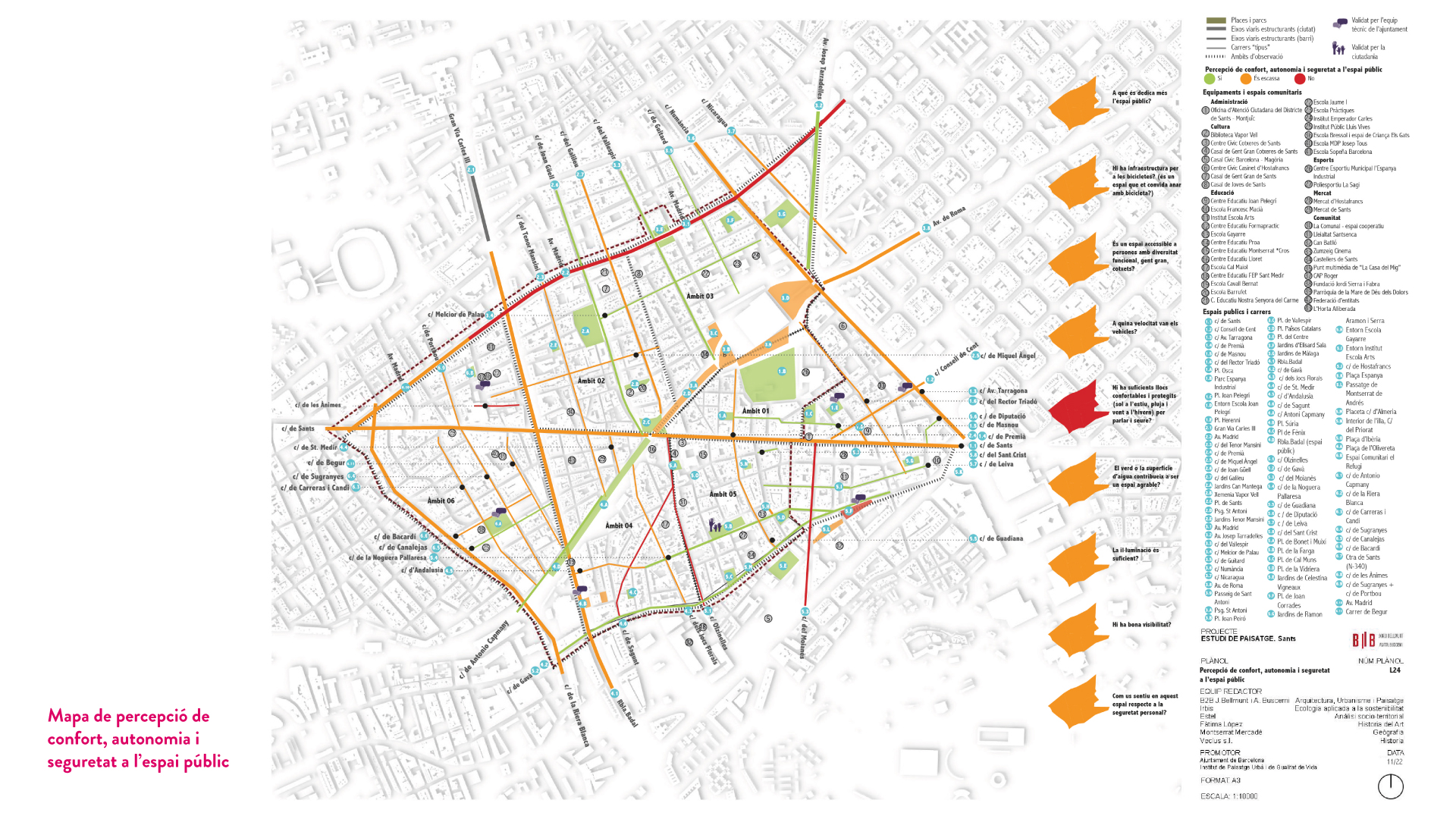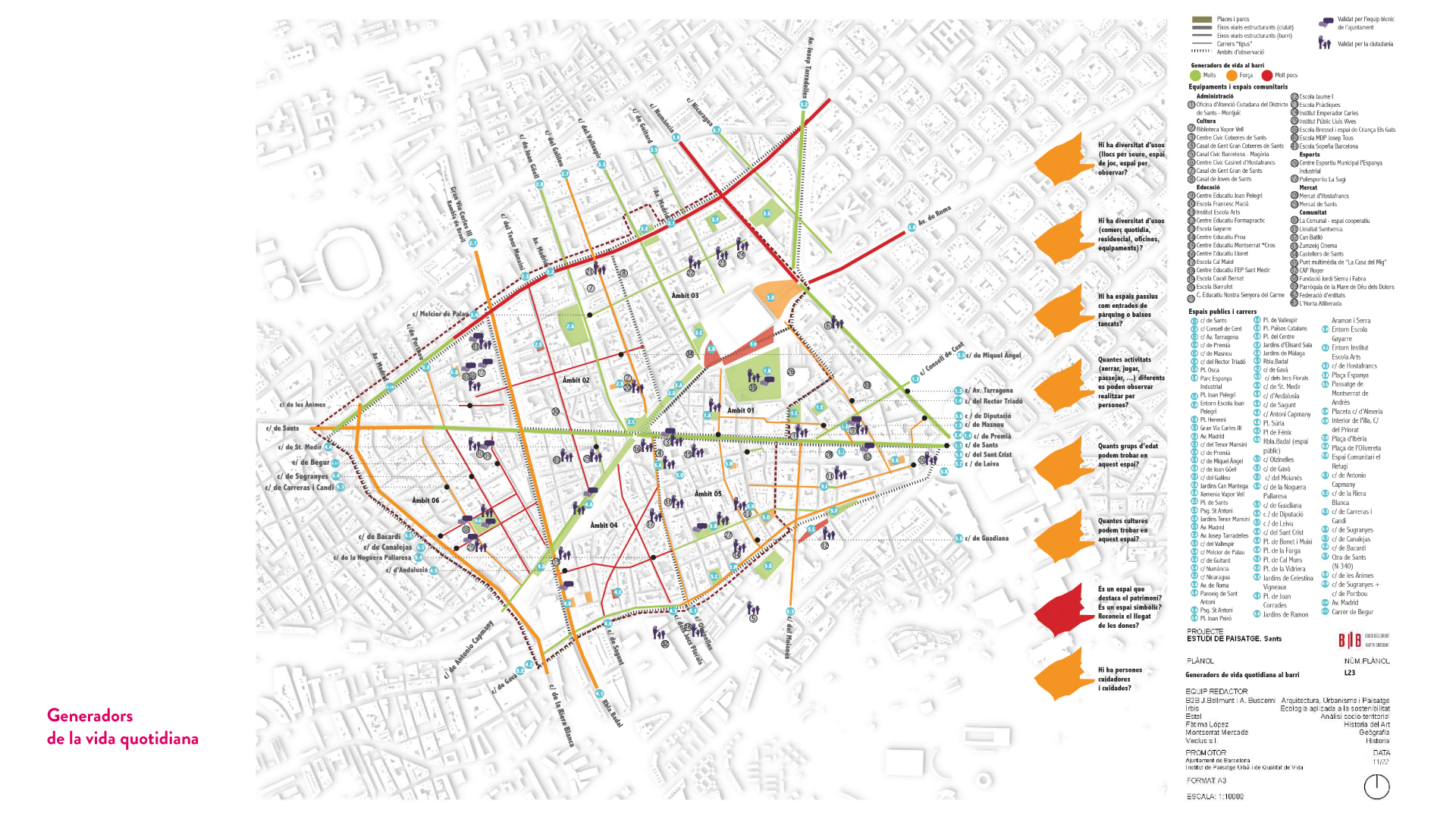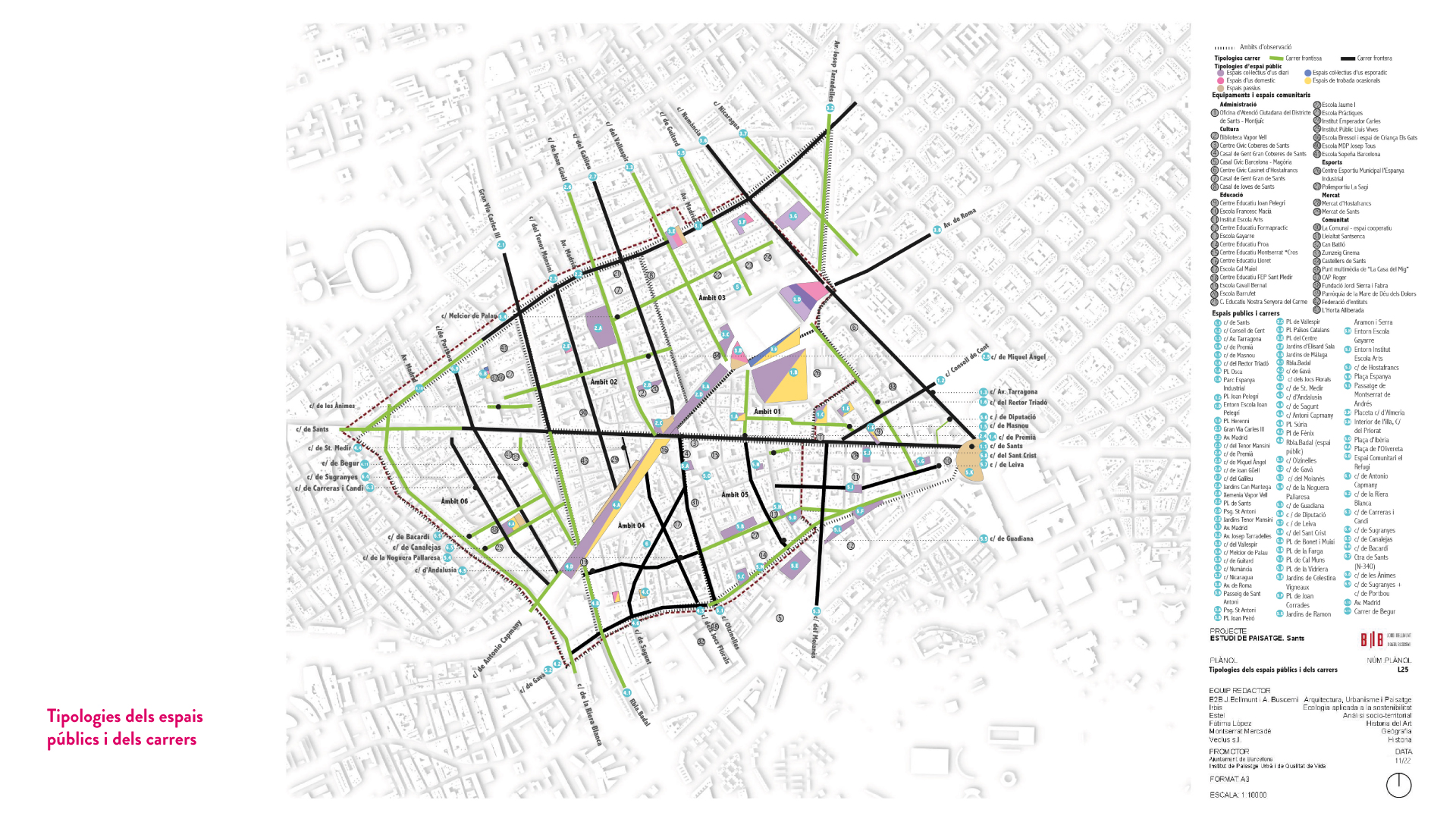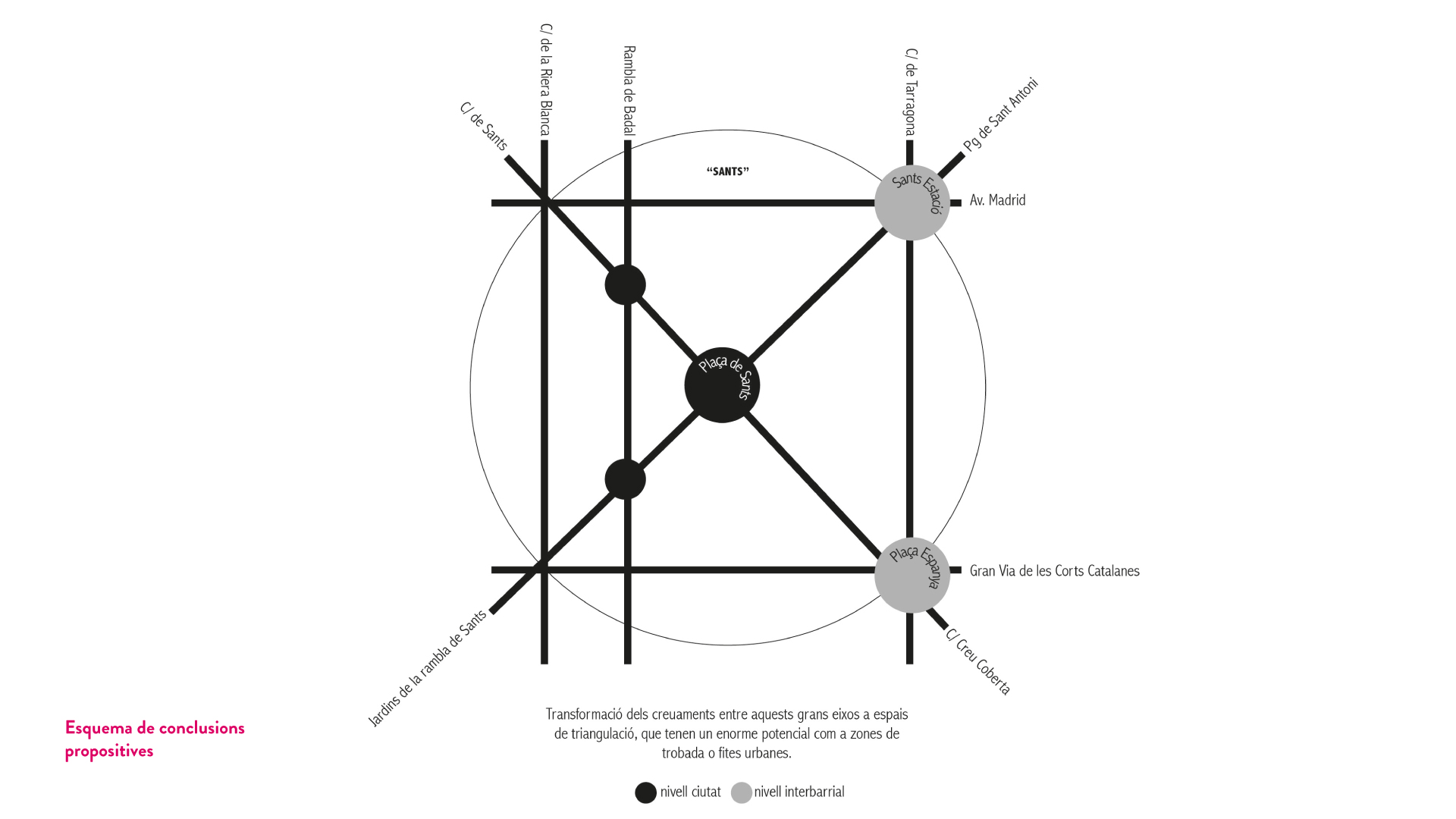 The "Human Landscape of Sants" project is part of the Urban Landscape Study of Sants and aims to analyze and improve public space and quality of life in the district of Sants, Barcelona.
The project's methodology is divided into two working groups: direct and indirect participation. Direct participation includes preliminary conversations with the involved stakeholders, such as technicians from the 4 neighborhoods, and citizen debates with individuals and local entities linked to the project. On the other hand, indirect participation is based on the observation of urban dynamics and fieldwork.
The project's scope focuses on the district of Sants, which includes the neighborhoods of Sants, Badal, La Bordeta, and Hostafrancs. The project seeks to understand the collective identity of the people living in this area, highlighting the strong social network and the sense of community belonging.
The project also aims to analyze the structuring elements that shape everyday life in public spaces. Key spaces and facilities, such as parks, squares, and other meeting places, are identified, as well as the importance of activities carried out in these spaces. The diversity of uses and the presence of people of different ages, genders, and cultures are observed.
Additionally, a study is conducted on the typology of public spaces and streets in the area, emphasizing transit areas and neighborhood boundaries. The use of public space and its functionality are analyzed.
Finally, the perception of comfort, autonomy, and safety in public spaces is evaluated. The distribution of space, bicycle infrastructure, accessibility for people with disabilities, and vehicle speed are observed. Climate protection, the presence of urban greenery and water surfaces, lighting, and visibility are also considered. Overall, the space is identified as safe and inclusive, but there are areas with social conflicts that are highlighted.
Place
Barcelona 
[1,620,343 inhabitants]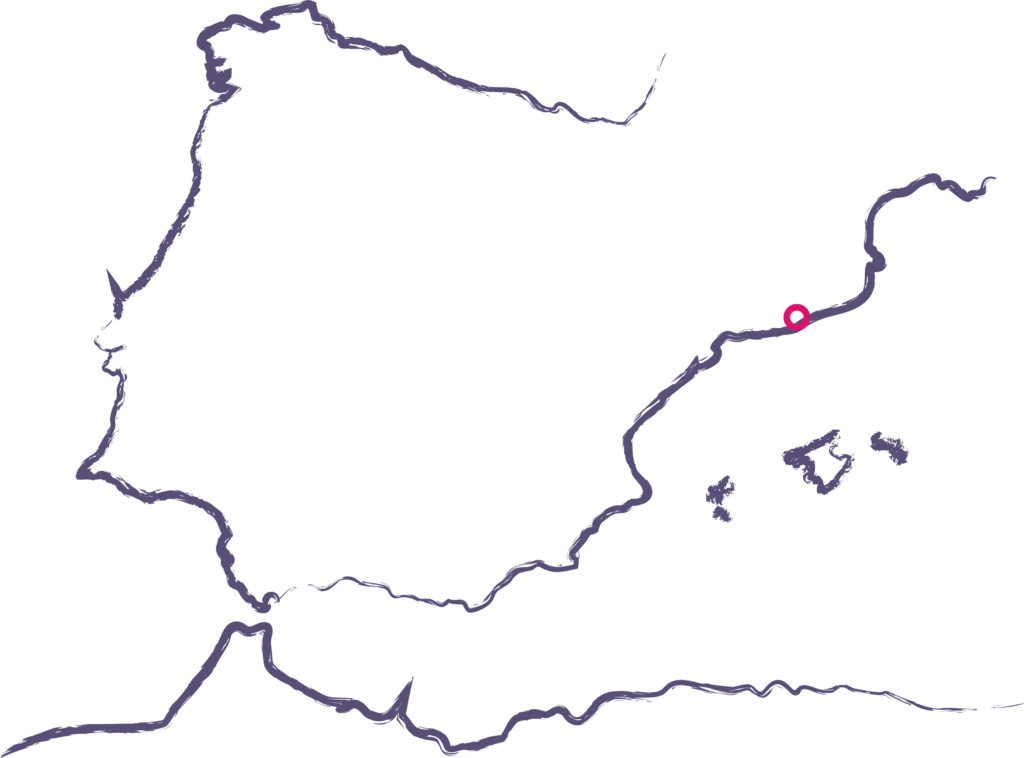 Type of project
Urban Strategies
Citizen cooperation
Duration
10 months [2022-2023]
Promoter
Municipality of Barcelona
Institut del Paisatge Urbà
(Urban Landscape Institute)
Team
B2B Arquitectes (Jordi
Bellmunt, Agata Buscemi)
Irbis, *estel (Konstantina
Chrysostomou,Marc Deu),
Fàtima López, Montserrat
Mercadé, Veclus S.L.
Collaborators
Technicians of the
neighborhoods: Sants, La
Bordeta, Sants-Badal,
Hostafrancs
Neighborhood entities and
collectives: Sants, La Bordeta,
Sants-Badal, Hostafrancs