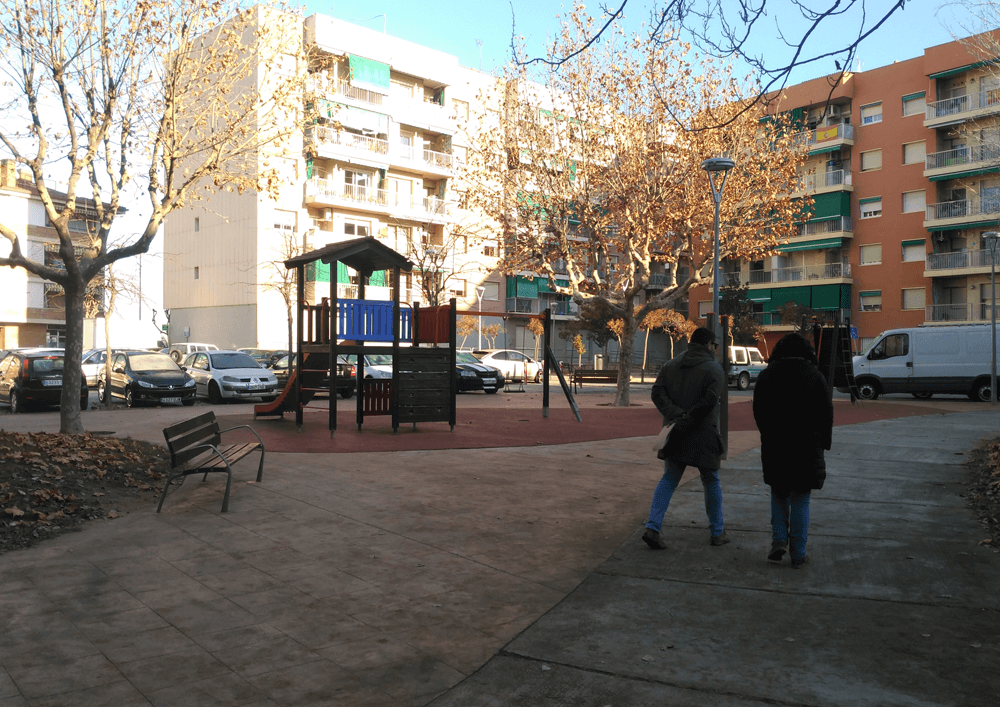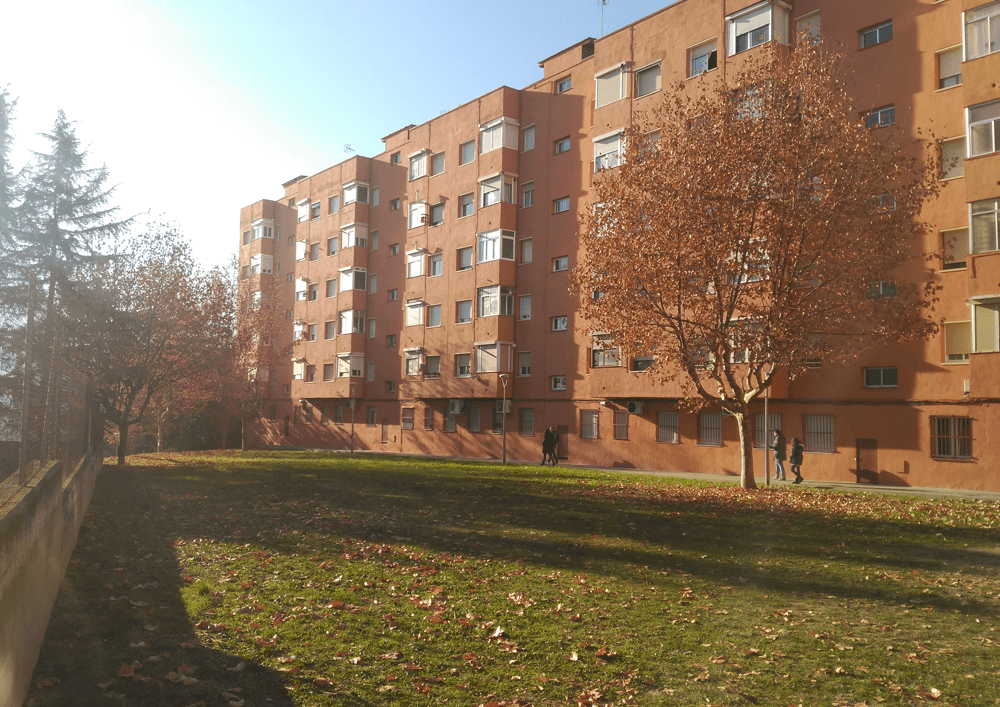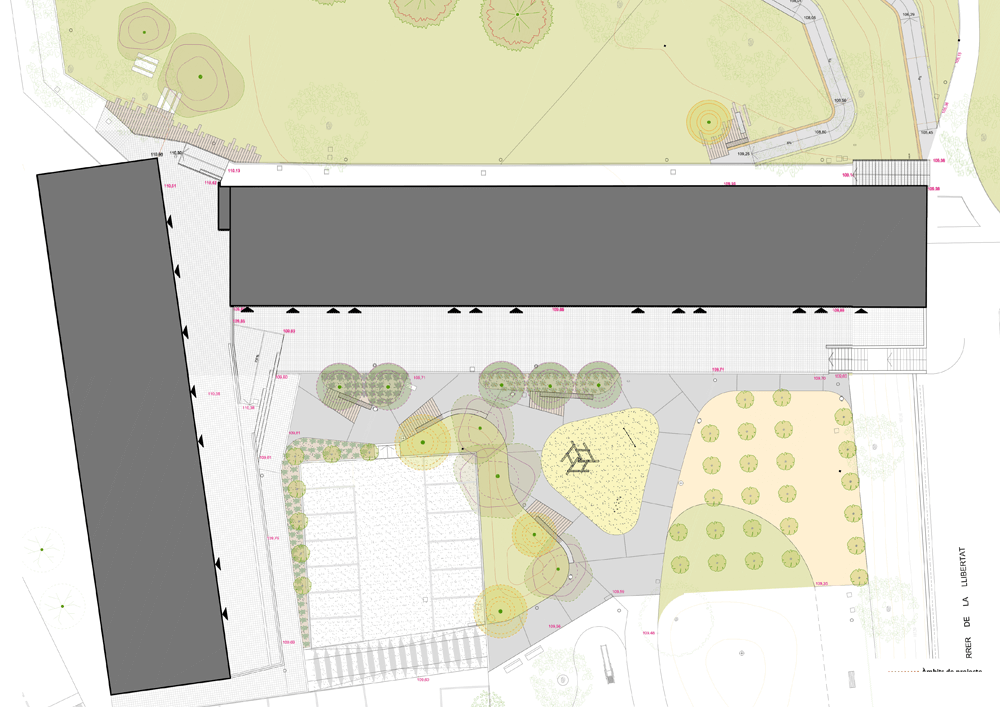 The square (plaza) Lluís Companys and its surroundings are part of the interstitial spaces network of the multifamily housing blocks of Montornès Nord neighborhood, a residential area that dates from the '60s.
The project takes place in an area currently occupied by a car park, optimizing its distribution and recovering public space for the neighbors. The main strategy is to give continuity to the existing green zone through native vegetation, boosting, in this way, the biodiversity of the environment. In addition, the square is equipped with urban furniture so to increase the quality of comfort both in the areas of stay, play, and picnic.
In addition, the project puts special emphasis on improving the accessibility and connectivity of this space with street Llibertat and the rest of adjacent spaces, because due to the marked topography there are currently several areas where there can be found blind spaces or from where it is difficult to reach there on foot.
Place
Montornès del Vallès
[16,263  inhabitants]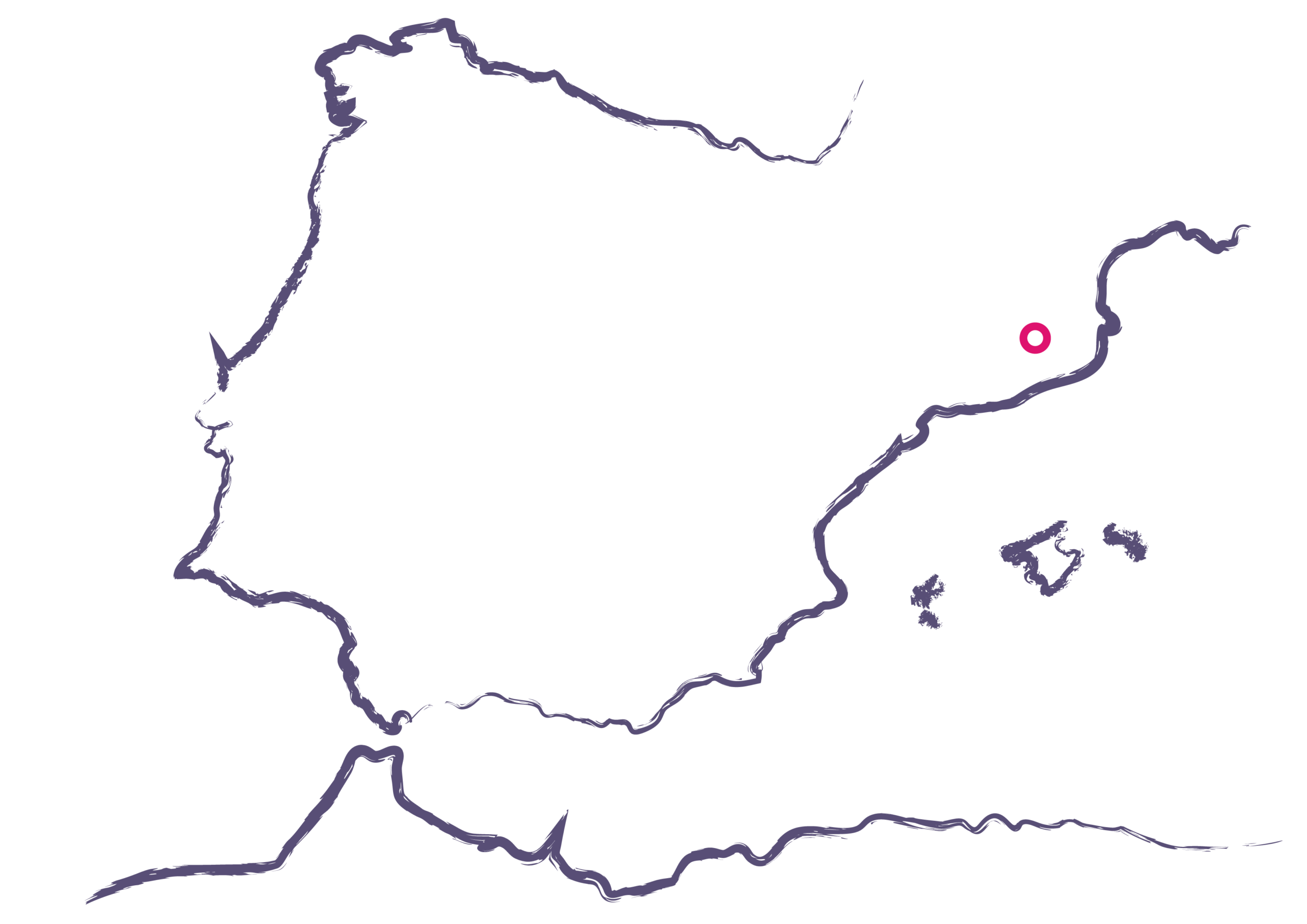 Scale of the project
Public space
Type of project
Public space design
Promoter
Muicipality of Montornès
del Vallès
Team
*estel  (Arnau Boix, Marc Deu,
Alba Domínguez, Konstantina 
Chrysostomou)
Alarona Tècnicse