Inventory of constructions on undeveloped land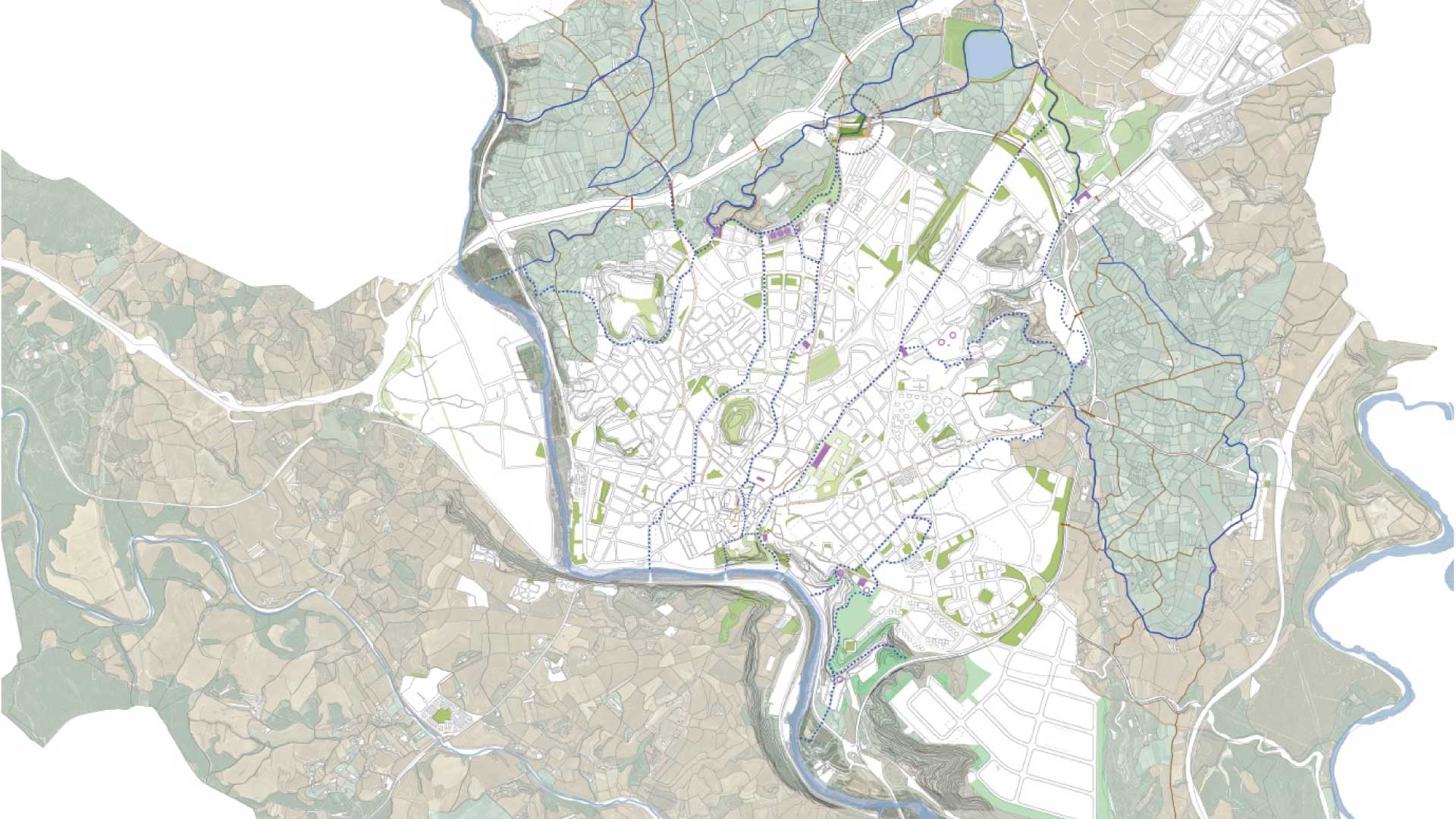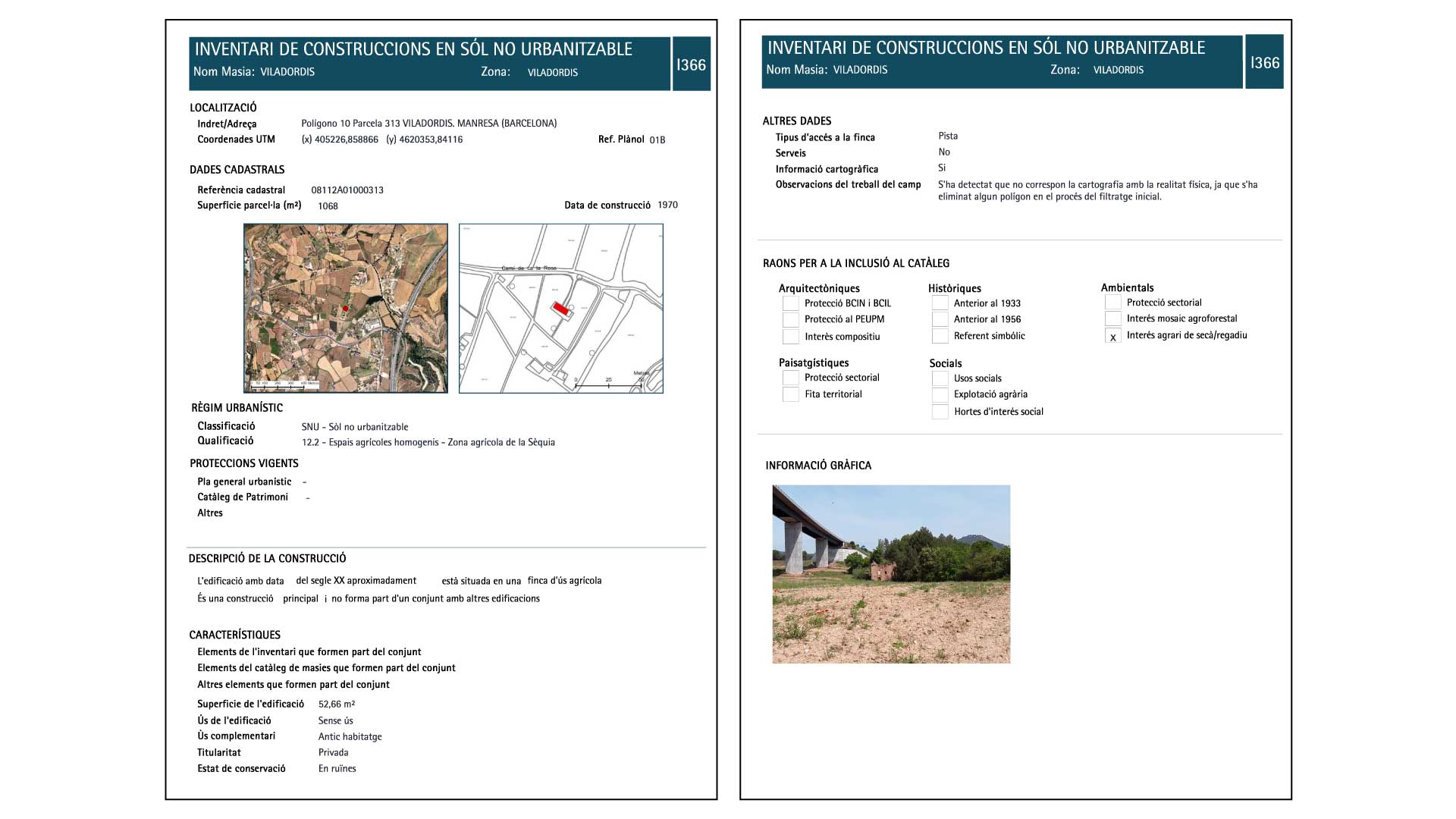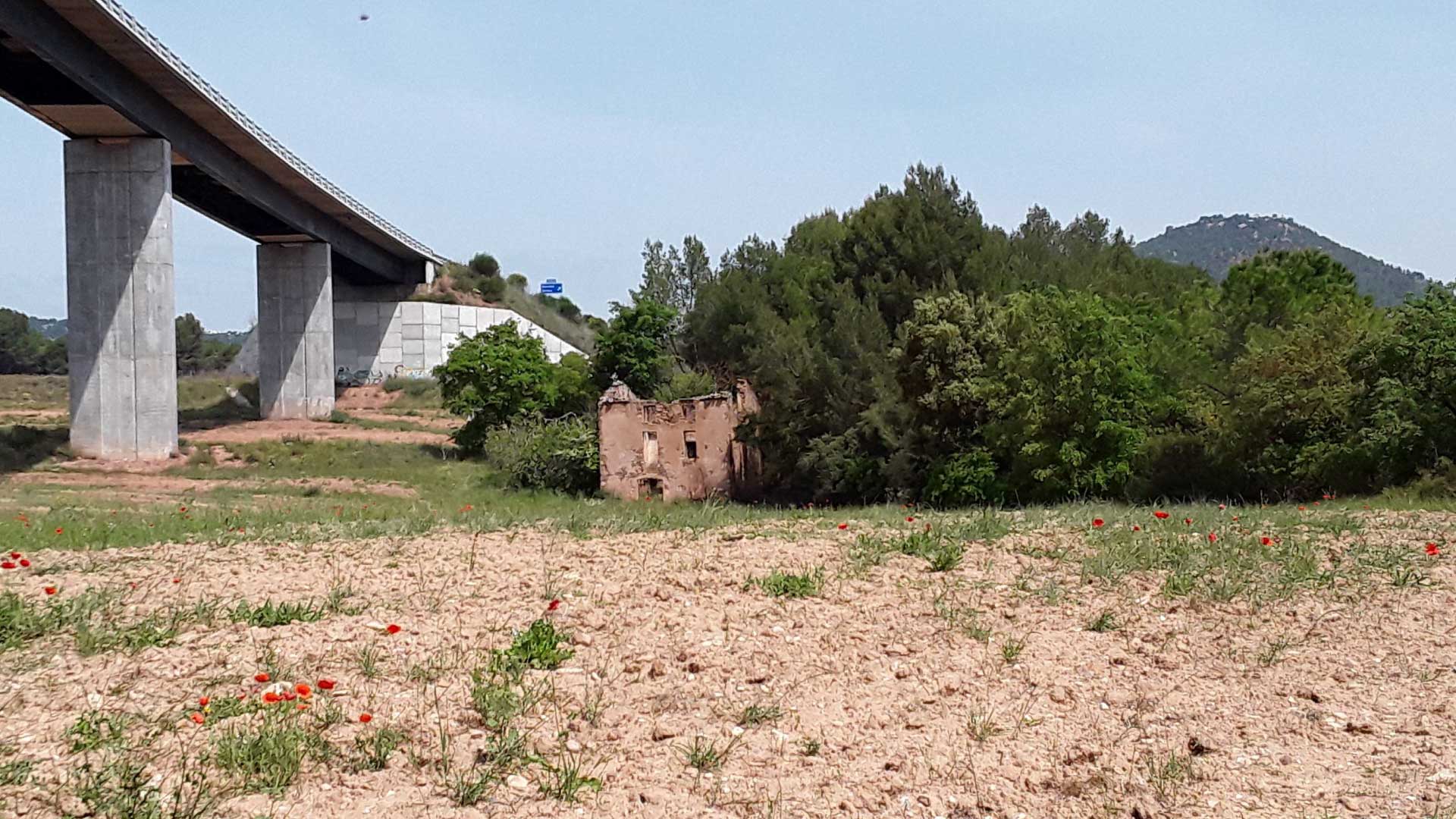 The regulation of the undeveloped land is one of the challenges that municipalities will face in the coming years, as a balance must be found between the uses and activities that are allowed and the preservation of the natural habitats and ecosystems of each territory.
In this context, the city of Manresa has promoted the creation of an inventory of buildings in undeveloped land in order to know the current reality of the municipality before deciding how to transform it, in parallel to the catalogue of Masias already definitively approved.
Our approach to the projecte as *estel was to understand the architectural, urban and environmental characteristics of each element included in the study, but without forgetting the social and human component that these constructions have. In an environment such as Manresa, they play a key role in structuring and articulating the territory, and in defining the character and identity of the people who inhabit it.
The collaboration with Solucions Geogràfiques team has allowed us to integrate GIS technology in a transversal way throughout the work, and facilitate the management and updating of information in the future.
La renovació i revitalització de el camp de futbol abandonat del barri de Montornès Nord, un lloc ple de records per al veïnat, es va plantejar a partir d'una clara voluntat institucional respecte a criteris de sostenibilitat, i d'acord amb les necessitats i idees dels seus habitants. El projecte aborda els desajustos ambientals, de transport i econòmics de l'entorn, i redueix els problemes d'exclusió i segregació social. La planificació participativa del procés de treball va fomentar la multiperspectiva i va facilitar la presa de decisions des del punt de vista econòmic, ambiental i social: el reaprofitament urbà mitjançant la cooperació entre residents i administració en un escenari de transició energètica.
Es van desenvolupar diverses eines per incorporar les necessitats dels habitants, desplegant-les a manera de procés conjunt d'aprenentatge basat en projectes. Espais per al diàleg intergeneracional i l'intercanvi de records i experiències, marxes exploratòries cap a l'antic camp de futbol, activitats lúdiques i jocs per a la incorporació de la perspectiva de joves i infants al projecte i sessions informatives amb experts en economia social i projectes esportius. Aquestes eines han facilitat una estreta i efectiva cooperació ciutadana i administrativa.
El resultat d'aquest procés és un avantprojecte de parc urbà multifuncional que incorpora diverses estratègies de desenvolupament policèntric del municipi: integració mediambiental, programació esportiva, equipaments per a manteniment i d'usos adaptables, espais escènics,…
L'estratègia participativa no acaba en la fase de planificació. La implicació dels habitants també durant l'execució del projecte i l'activació de el parc és un actiu demostrat en les cures de l'espai públic, ja que tota la comunitat es corresponsabilitza, se'ls apropia i els respecta molt més.
Place
Manresa
[76,250 inhabitants]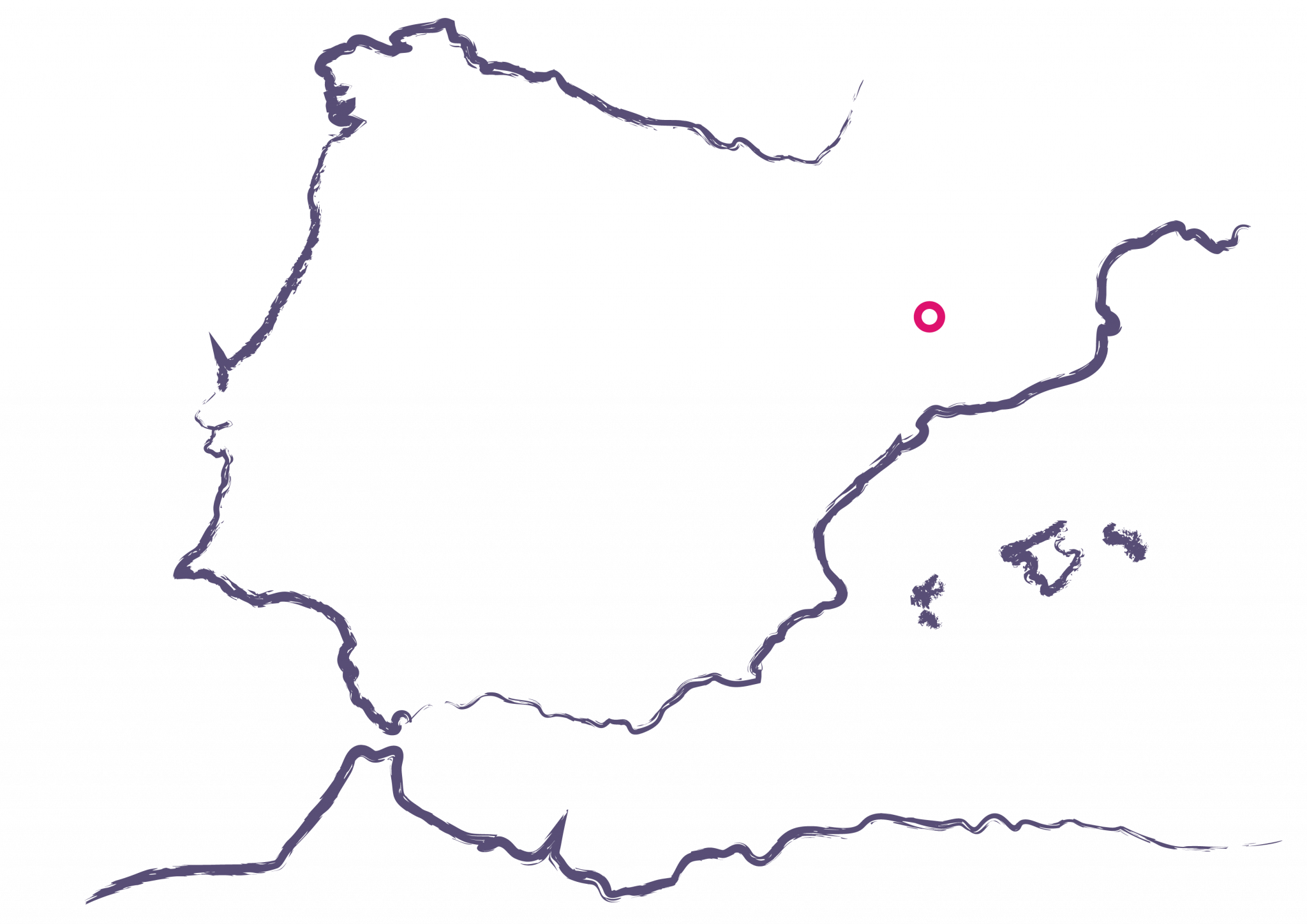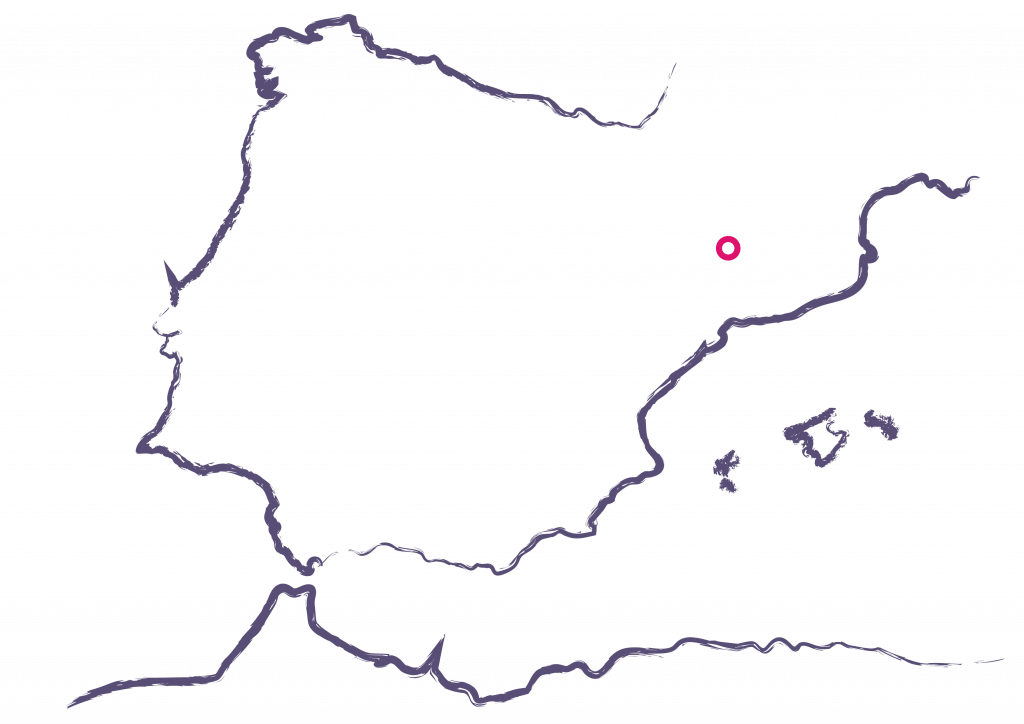 Type of project
Urban Strategies
Promoter
Municipality of Manresa
Team
*estel (Marc Deu, Alba
Dominguez, Arnau Boix,
Konstantina Chrysostomou)
Solucions Geogràfiques