Participatory process for the Master Plan of the Vapor Albinyana's suroundings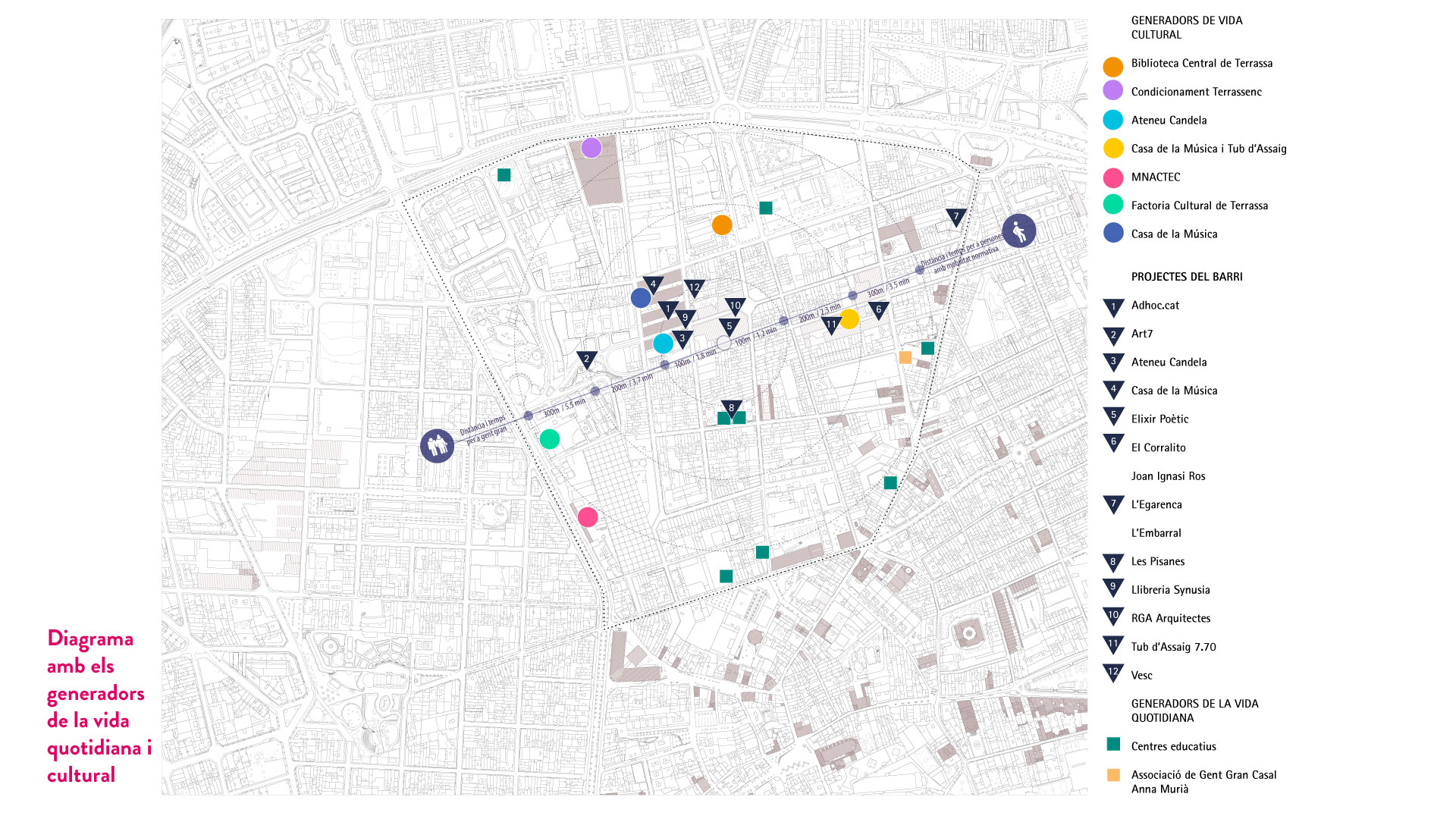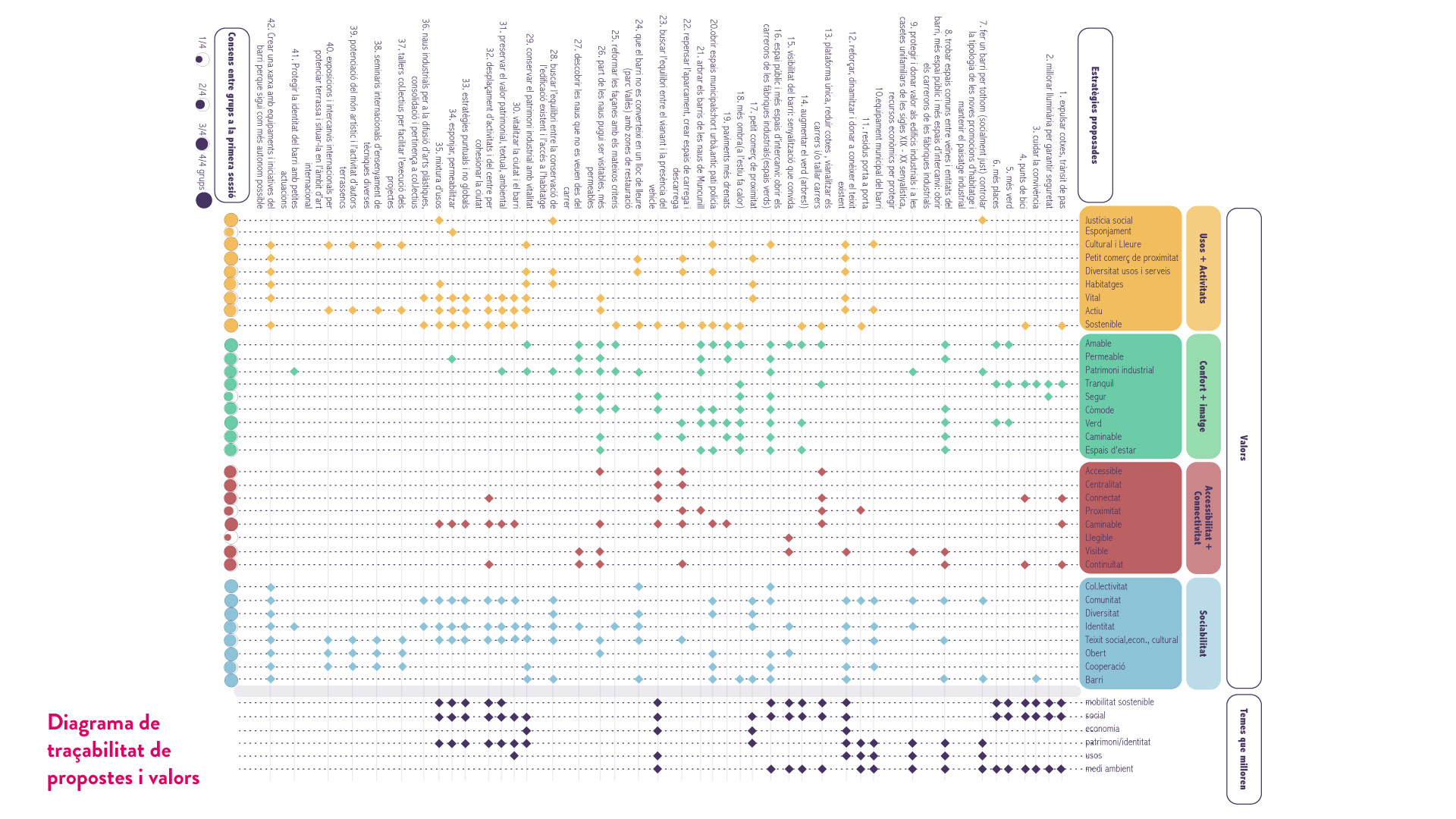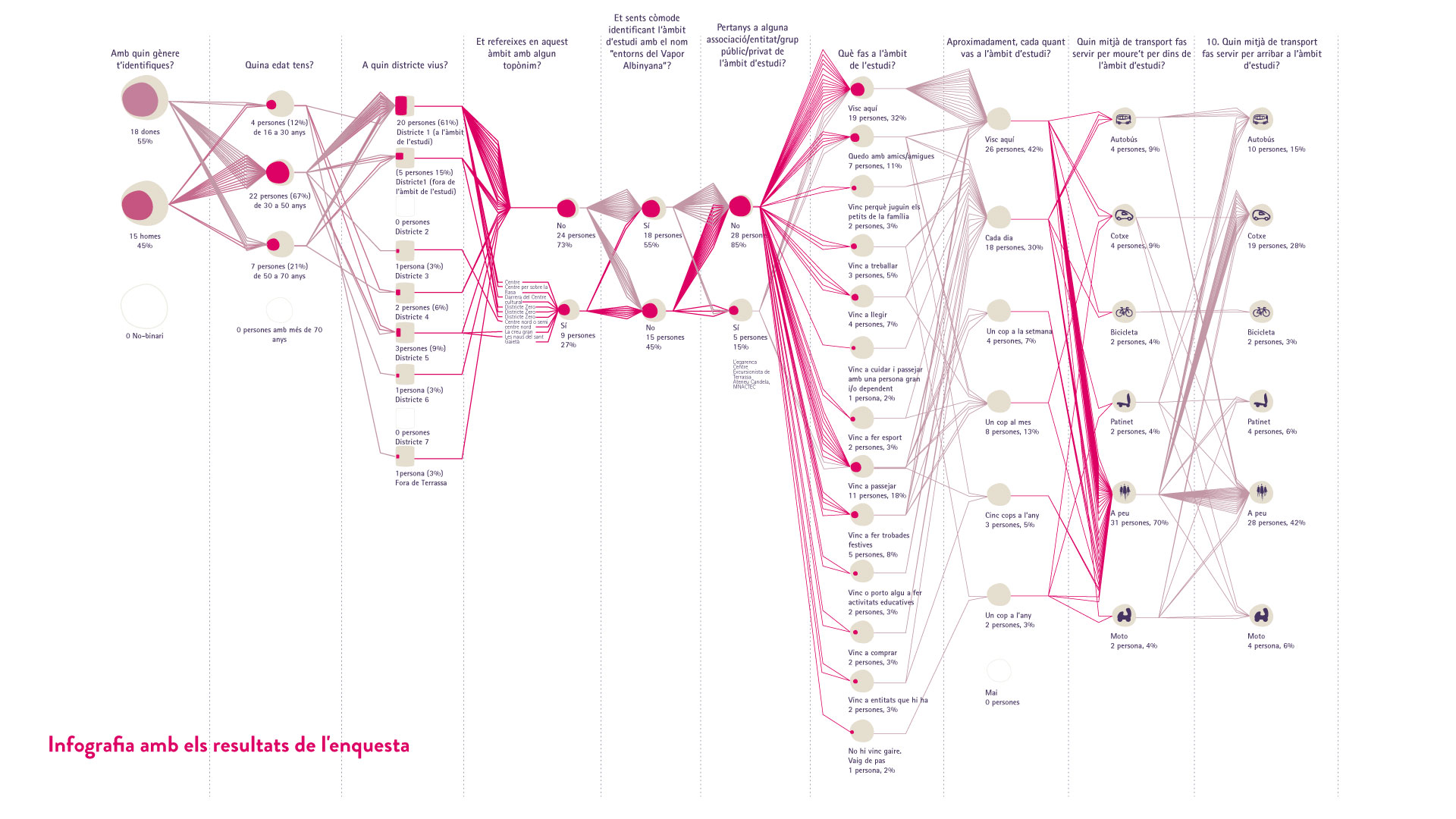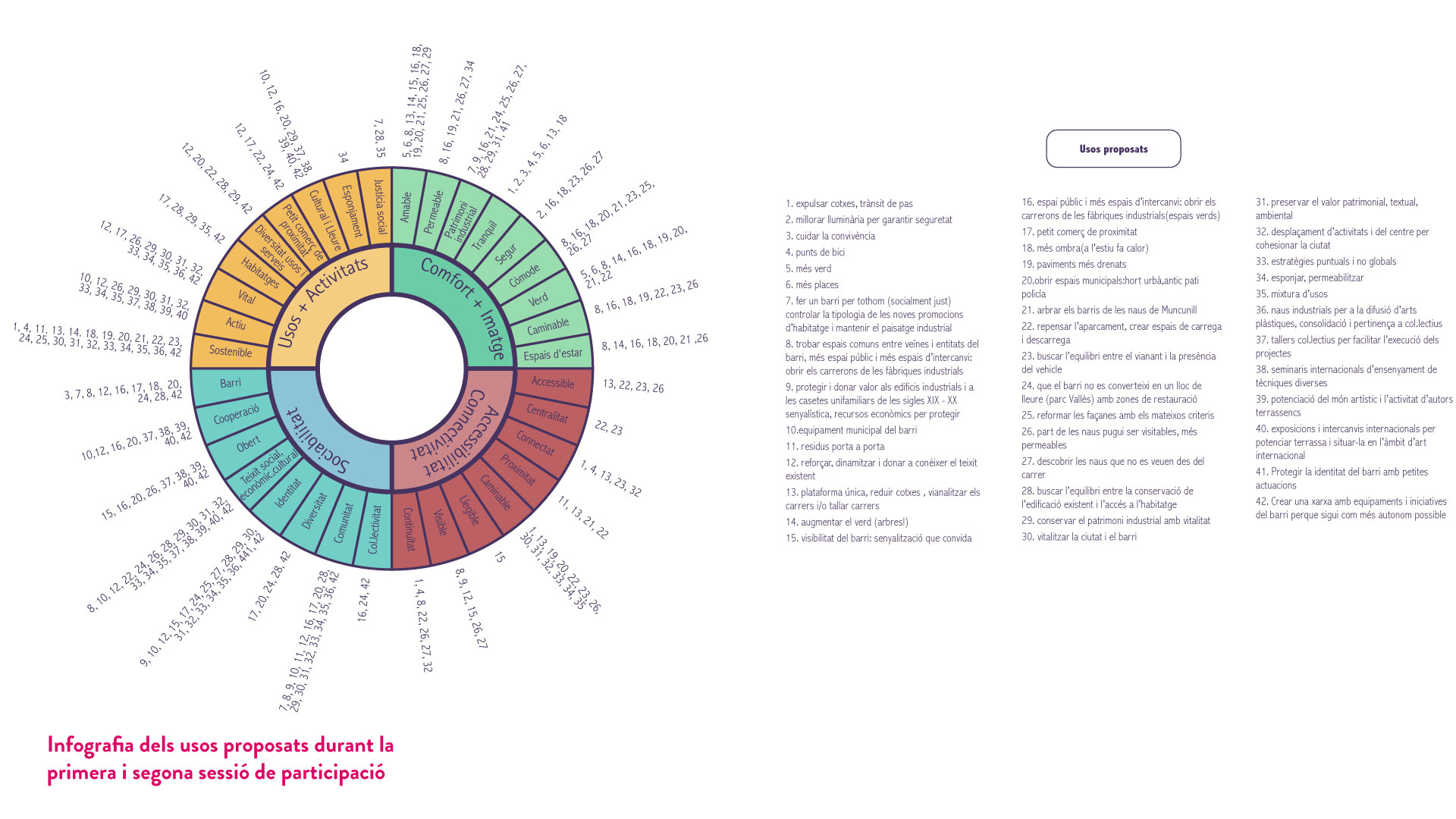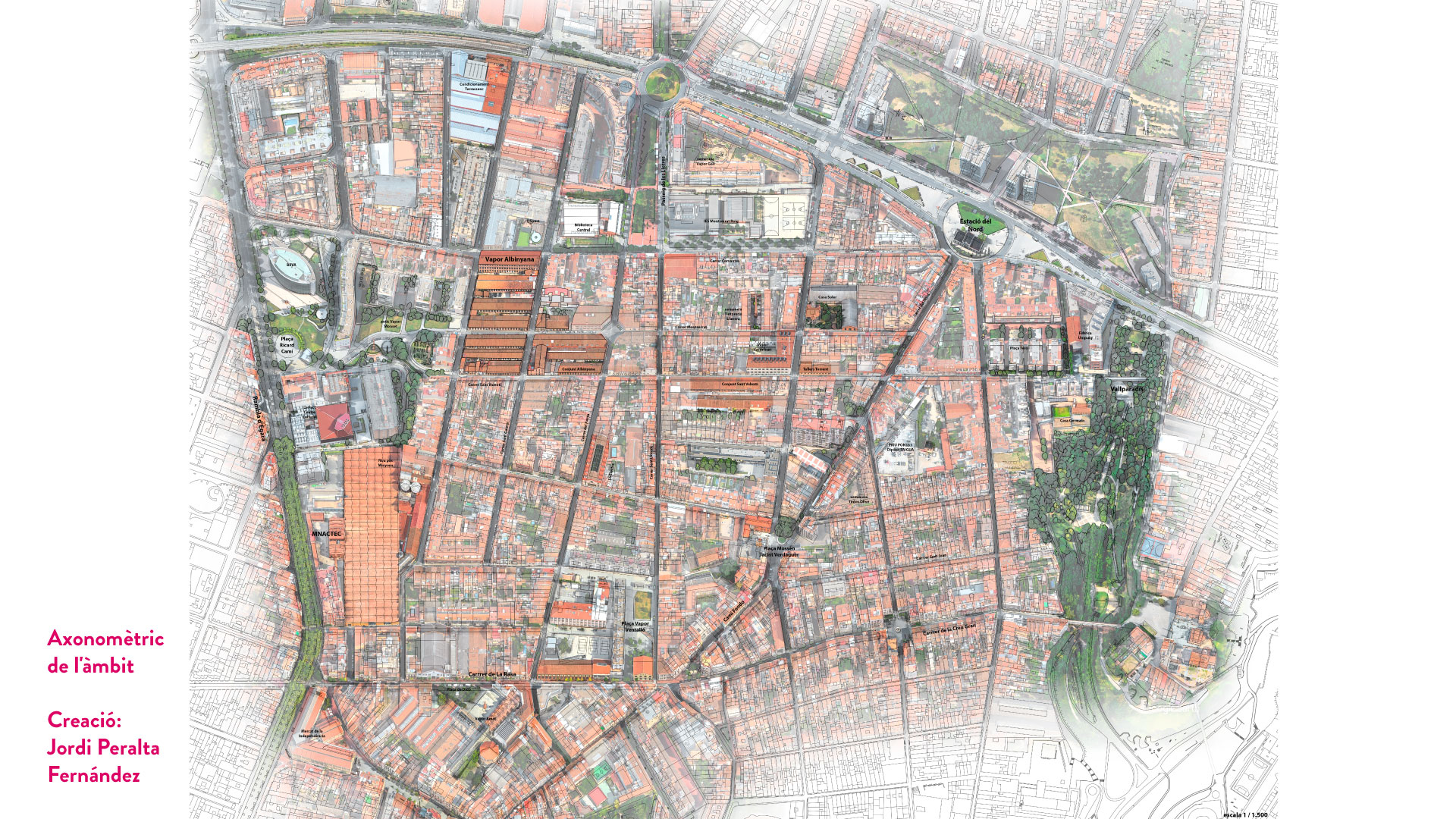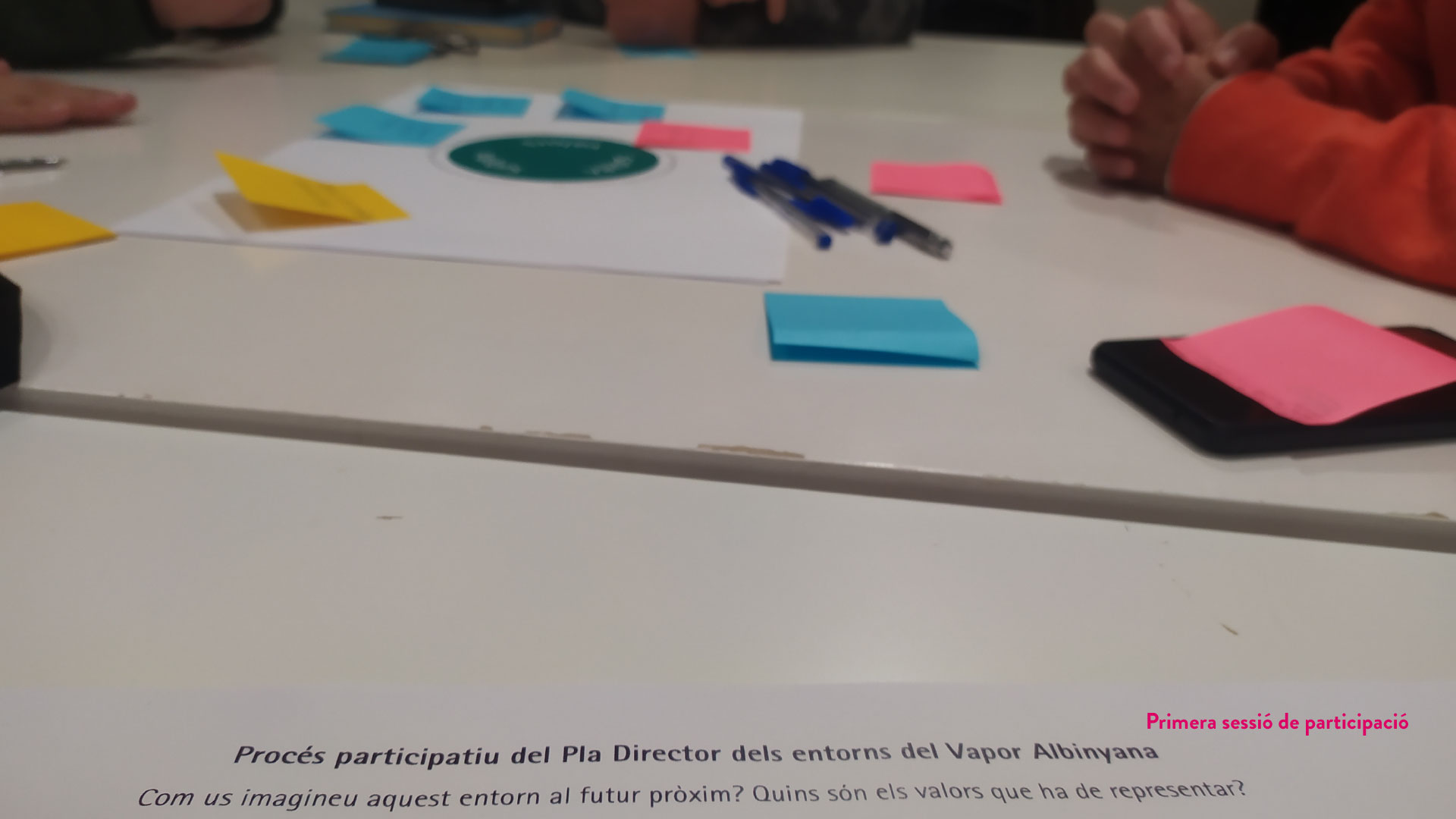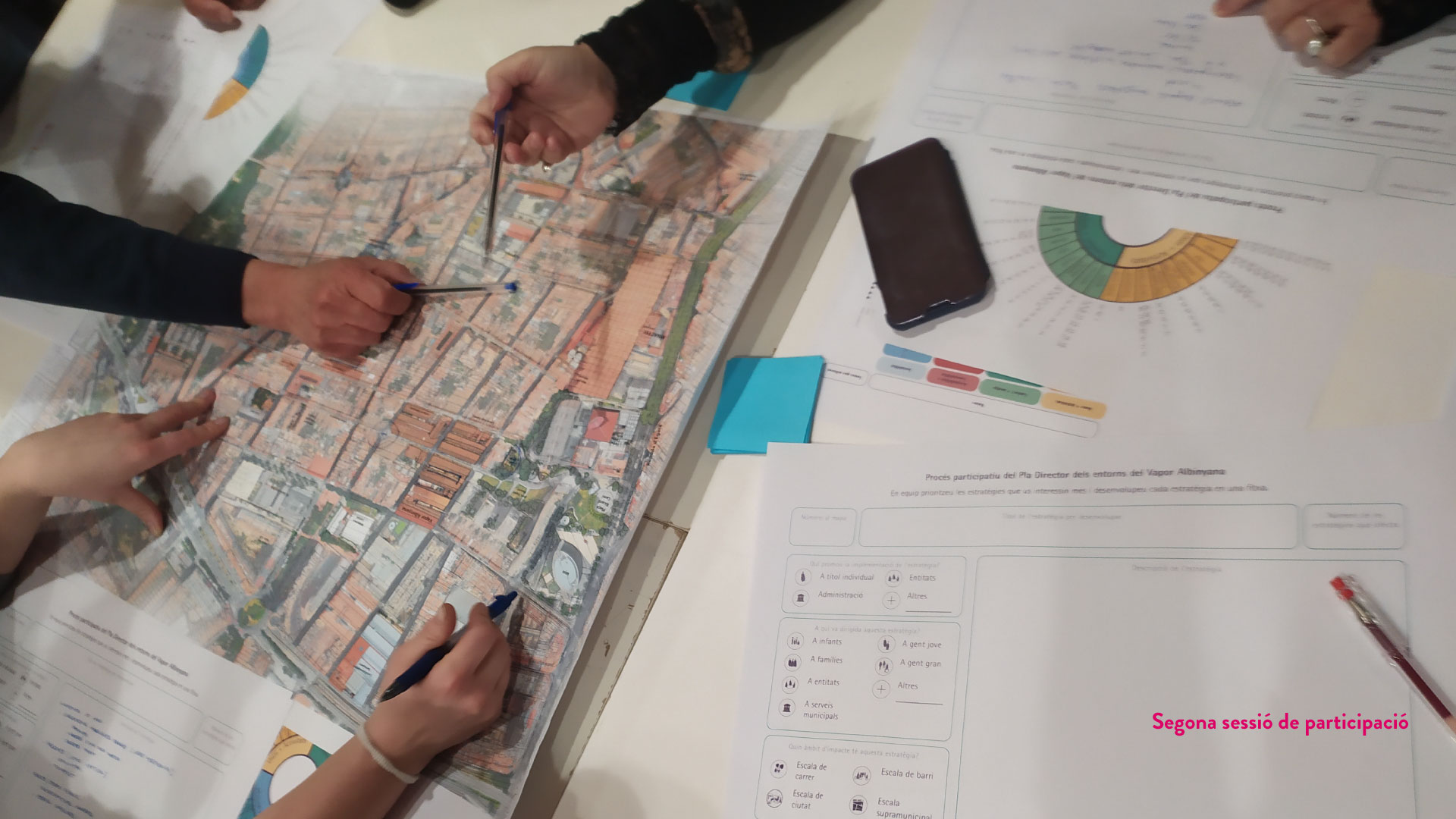 The participatory process of this project is part of the drafting of the document "Master Plan of the Vapor Albinyana's surroundings: Diagnosis and development strategies." 
The document serves to make a careful diagnosis of the problems within the area as a preliminary step to raise a set of proposals to be used in public and private areas, which dynamizes and prevents the loss of heritage values.
The objectives of the participatory process are:
Disseminate technical work concerning the Master Plan

Facilitate the collection of citizen contributions to complement the technical work carried out in recent months and promote collective reflection by incorporating the neighborhood's vision.

Facilitate the follow-up of the process of this strategic document once the participatory process is completed
The team (Jordi Peralta Fernández + *estel)  proposes a holistic and experiential study approach. Create territorial reading at all scales by observing everyday life and the interrelationships it establishes in the neighborhood's ecosystem. The methodology of the process intrinsically includes all the lines of work involved in the 2030 Agenda in its social, physical, environmental, and economic dimensions and its objectives to enrich this technical vision with citizen perception and aspiration. The work process organizes different participatory formats that are transdisciplinary and transparent.
This process aims to combine the awakening of the environment's capabilities to respond to the needs detected with the perspectives and knowledge of technicians and citizens. Through their respective direct or indirect involvement in the work process, people of any age, condition, and situation have participated in the process.
The team put activities together to gain a greater understanding of the context. These organized activities included in-situ observations, preliminary conversations with crucial actors in the territory, a survey, two participatory sessions, and a return session to the citizens, the technical, and the political team of the Municipality of Terrassa and the Diputació de Barcelona.
Place

Terrassa
[218,535 inhabitants]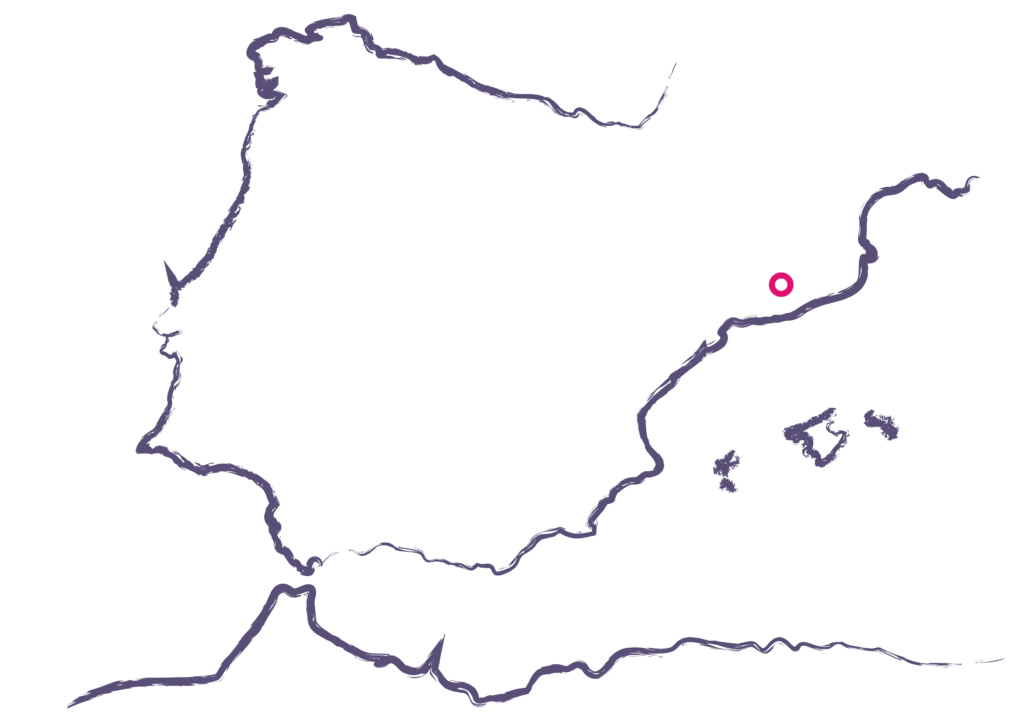 Type of project

Urban Strategies
Citizen cooperation
Duration
11 months [2021-2022]
Promoter
Diputació de Barcelona
Municipality of Terrassa
Team
Jordi Peralta Fernández
*estel (Konstantina
Chrysostomou, Arnau Boix i
Pla, Marc Deu i Ferrer,
Alba Dominguez Ferrer)
Collaborators

Neighbors of Terrassa
Associations of Terrassa