Turning the football field of Montornes Nord into a community park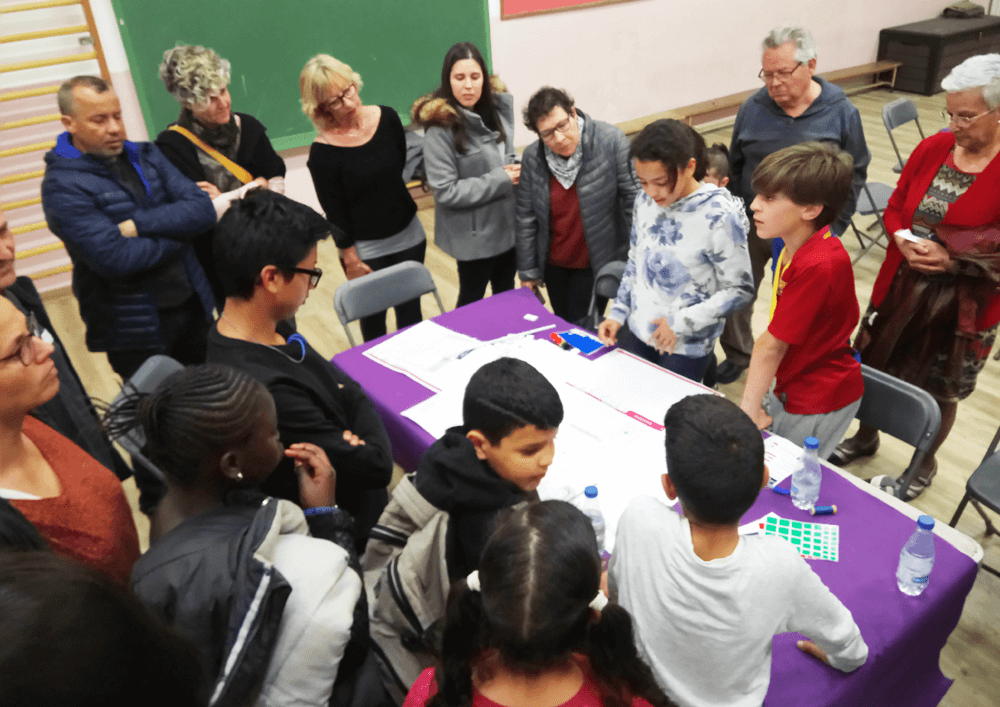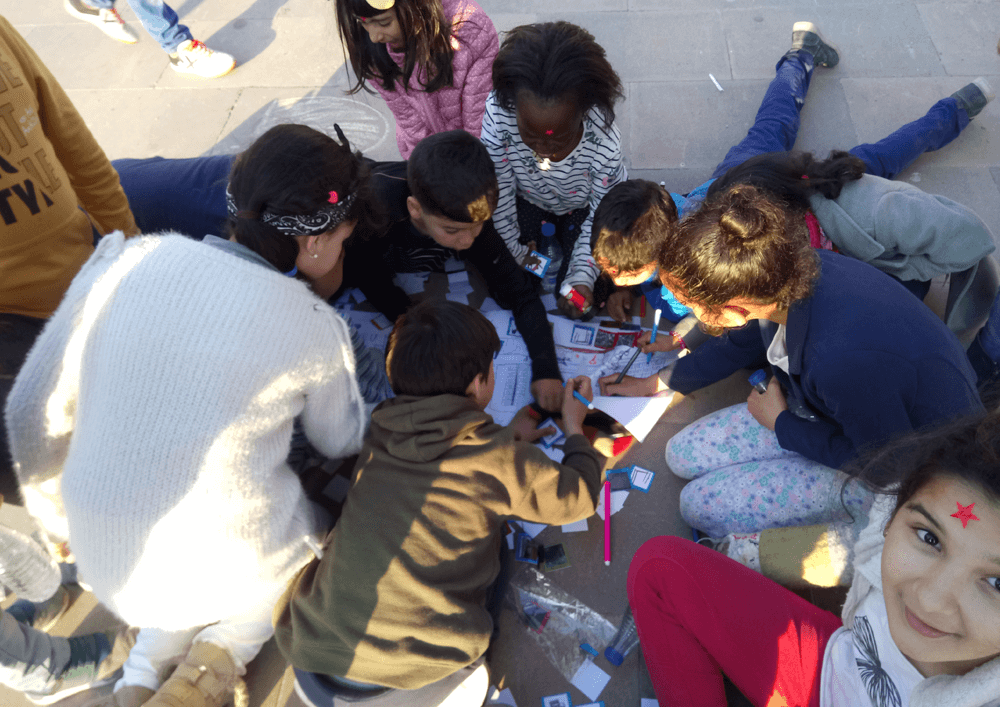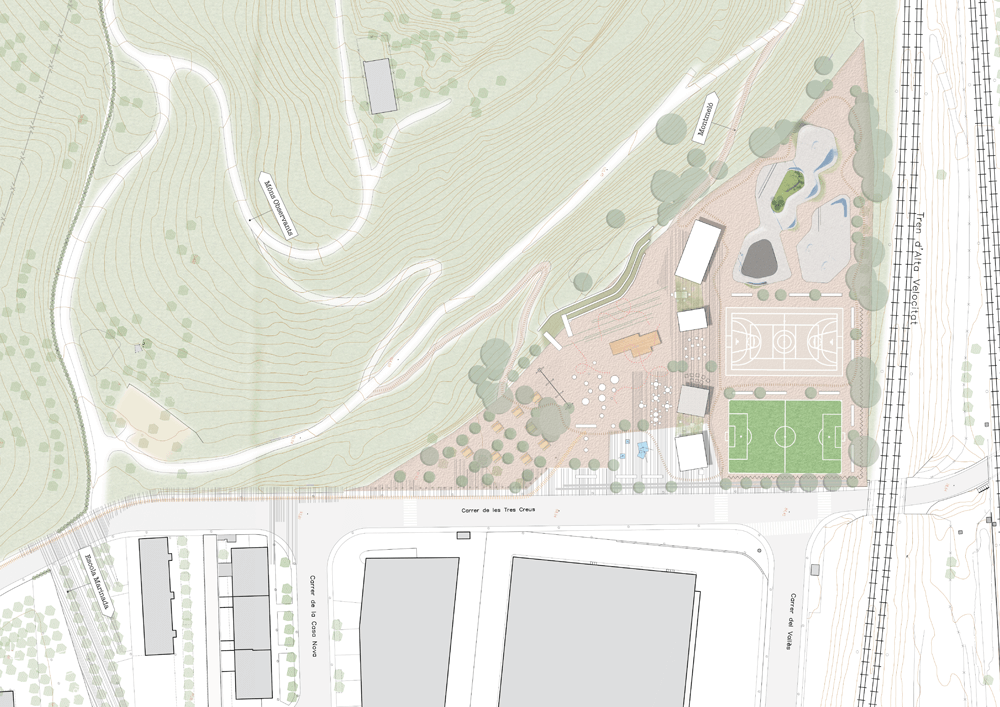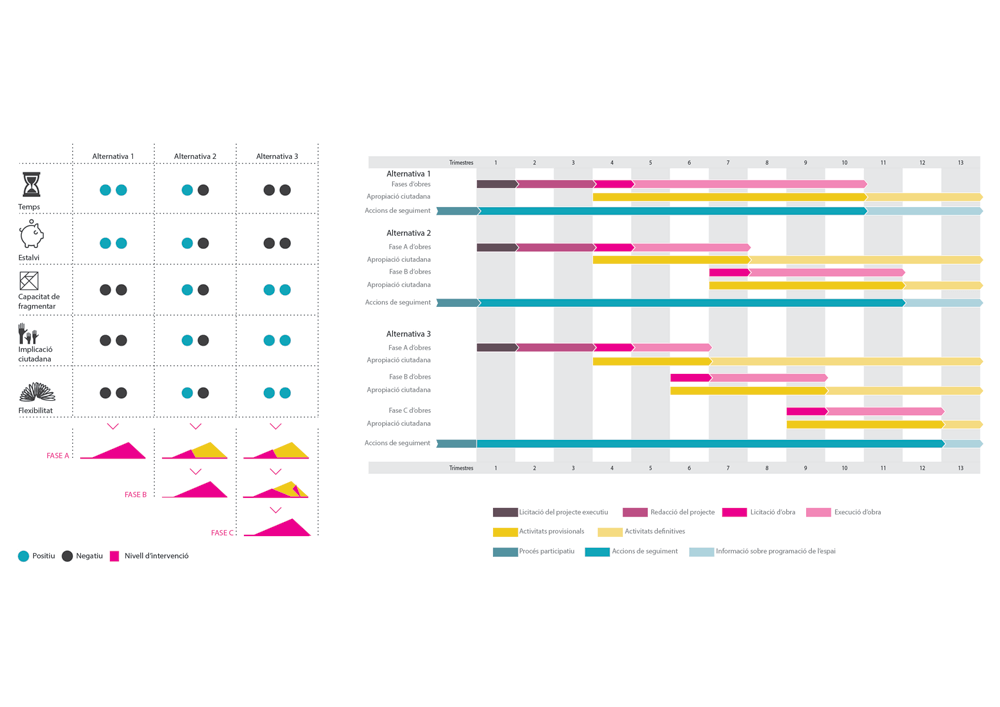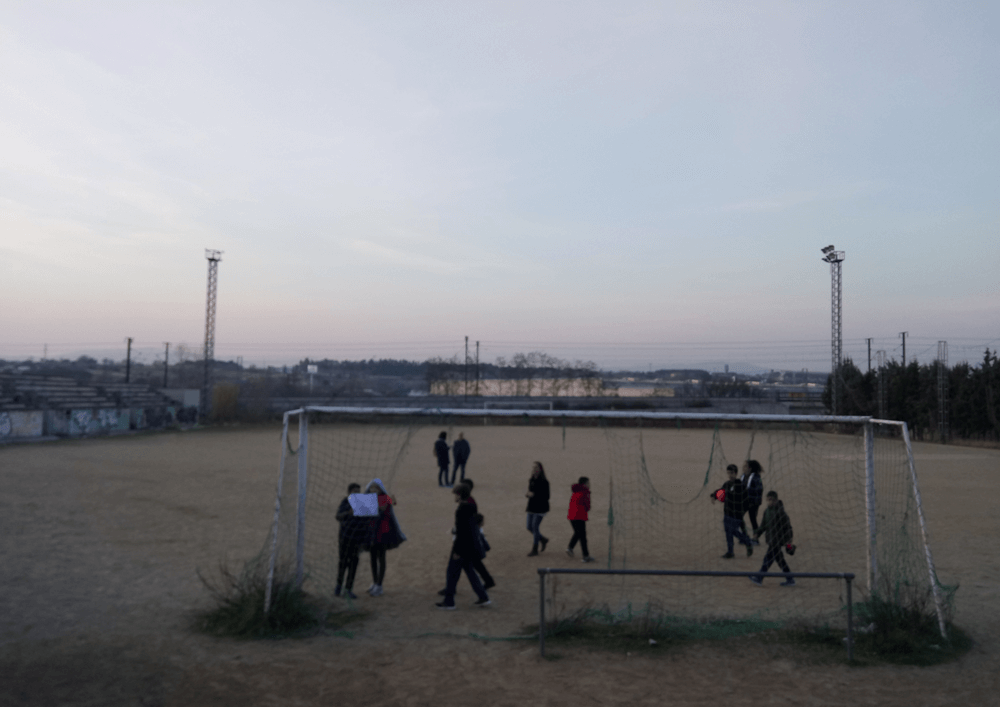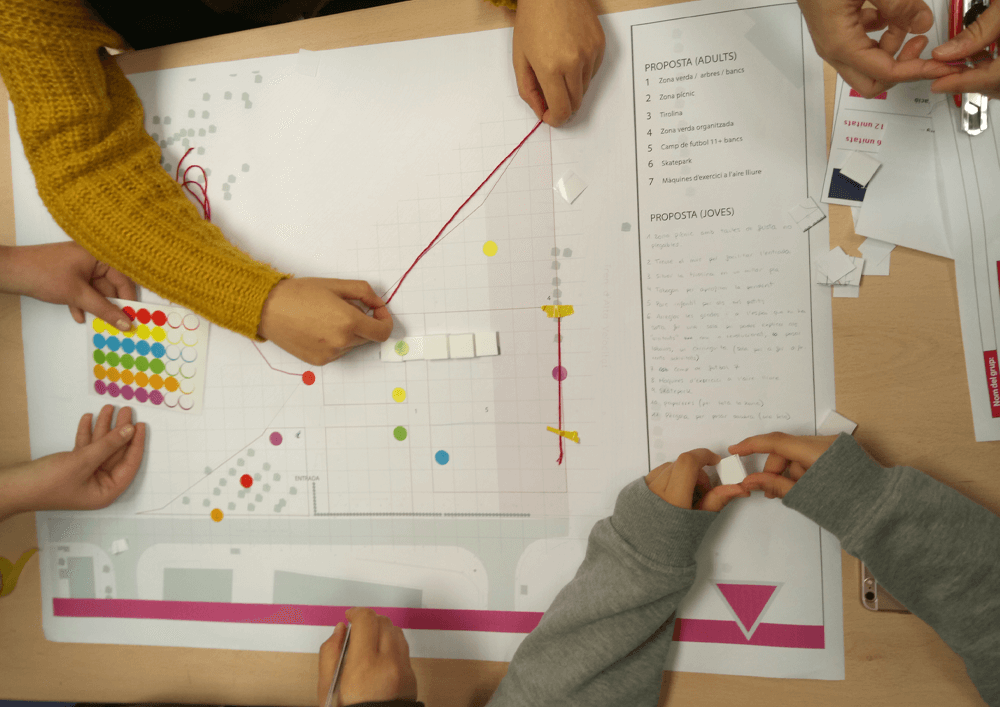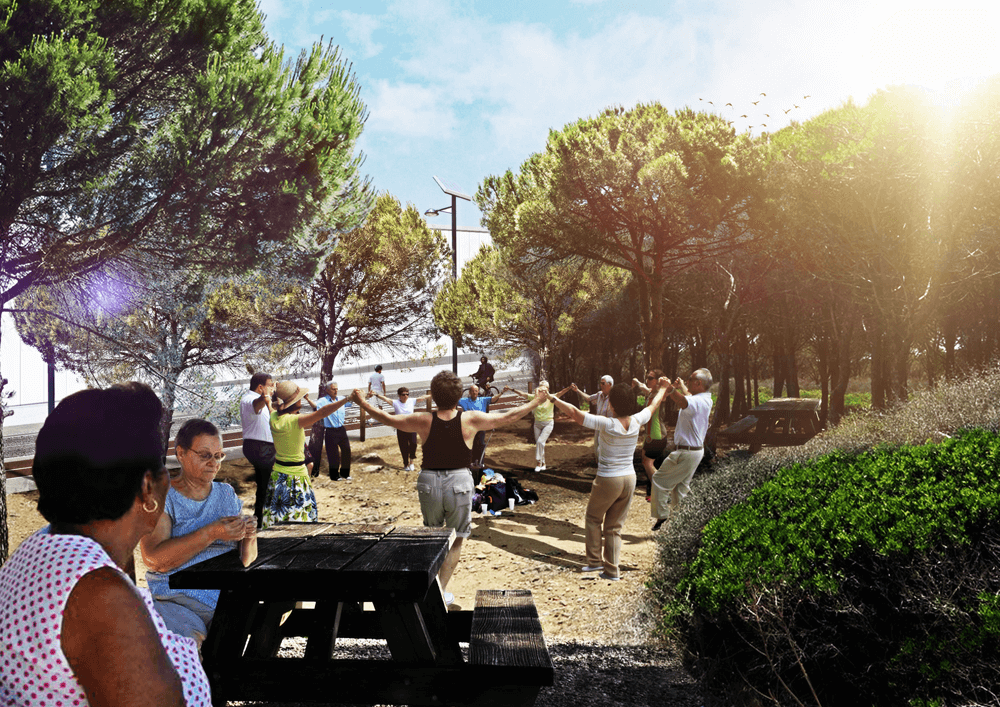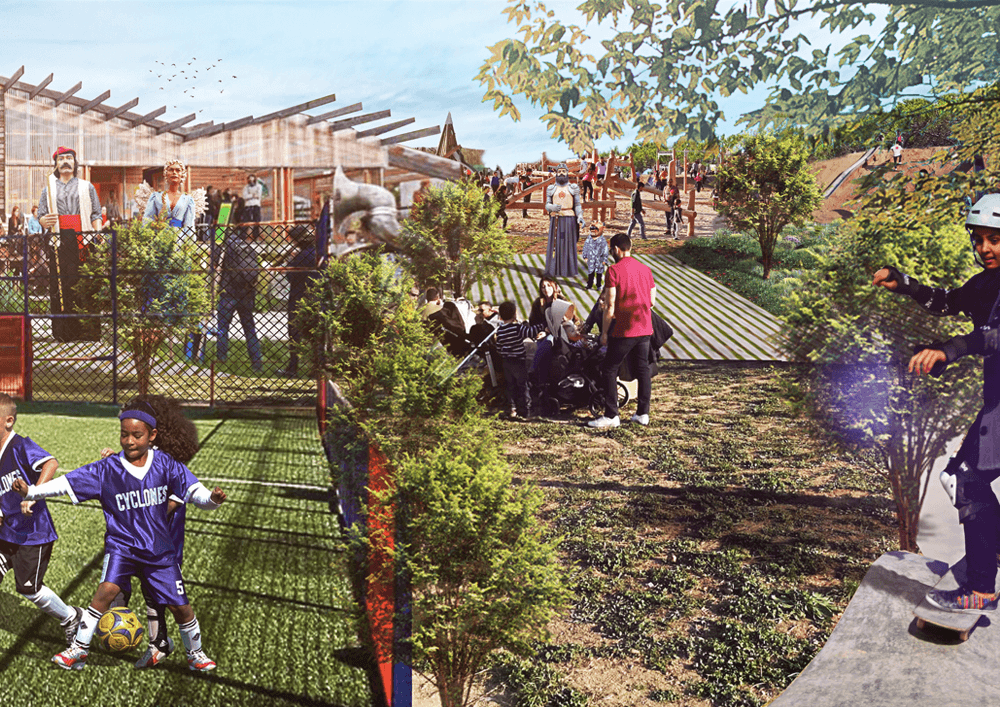 The renewal and revitalization of the abandoned football field of Montornes Nord, a place full of memories for the neighbours, aims to implement a sustainable urban strategy and bring new life to a degraded urban area, according to the needs and ideas of its residents. The project focuses on integrated solutions to improve environmental, transport, and economic mismatches with the surroundings, reduce issues of social exclusion and segregation, to strengthen social cohesion. It enables a comprehensive, participatory, and integrated attitude of all stakeholders, bringing together the expertise and experience of the actors involved. It supports the economical, environmental, and social use of public land and the transition towards the rational use of energy while encouraging cooperation between residents and the municipality. 
For this project, we have developed various tools for gathering information about the residents' needs, as well as various methods of working with the residents through project-based learning. We have given them space for intergenerational dialogue and exchange of memories and experiences, a community walk to the old football field, playful activities, and games for the incorporation of youth and children's perspectives to the project and informative sessions with experts regarding the social economy and sports. With these activities, we have established close cooperation between residents and municipal authorities, public services, and other important actors in the neighborhood and the municipality.
The result of this process is a preliminary masterplan for a multifunctional park that synthesizes the experience collected from the participants and suggestions of various polycentric development strategies to the municipality (social, economic, environmental, strategies of spatial planning, mobility, and infrastructure, etc.). 
Regarding the participatory approach, residents of different age groups participated in the planning and assumed active roles and responsibilities for the development of the masterplan and the activation of the place. By engaging every generation in each phase of the process -not only during the co-design but also during the execution of the project and the activation of the park- already increases the sense of connectedness, leading to less vandalism of this public space. Various strategies have been proposed to make the space more attractive and used more frequently by the residents in the meantime increasing the pride and giving a positive attitude toward an improved quality of life in the neighborhood. 
* Project awarded with the AJAC AWARD in the category of Participatory Processes, during the AJAC XII AWARDS  for the projects carried out during the biennium 2018-2020.
Place
Montornès del Vallès
[16,393 inhabitants]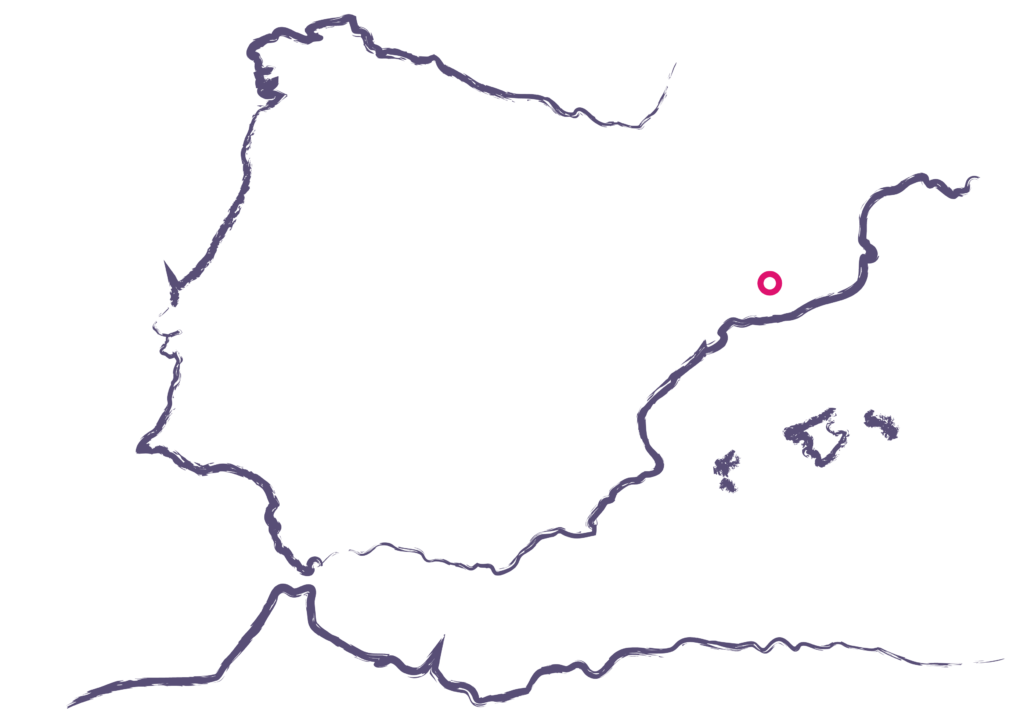 Type of project
Urban Strategies
Citizen cooperation
Duration
7 months [2018-2019]
Promoters
Municipality of Montornès
del Vallès
Team
*estel (Konstantina
Chrysostomou, Alba
Domínguez, Marc Deu)
EKONA
Collaborators
Neighbors of Montornès
Nord,
Collectives, Entities and
Associations (environment,
local economy, health and
sports, community),
La Marinada School,
El Satèl·lit Youth Centre,
La Peixera
Presentation
Check the presentation at prezi
Press
Read more about the project at
Award
Check the video of the AJAC XII
awards ceremony on youtube